The #1 ranked Iowa Hawkeyes will play host to the #2 Oklahoma State Cowboys in a classic showdown between the two most storied programs in college wrestling history. On paper, and as far as the rankings go, the dual meet "should" end up in a 5-5 split in matches and it just may come down to which team picks up more bonus points. 18 out of the 20 wrestlers in this dual meet are ranked in the top 20 in their respective weight classes.Flowrestling will be providing you with highlights from the match. The dual meet can be seen in its entirety on the Big Ten Network on Monday January 9th at 8:30pm EST.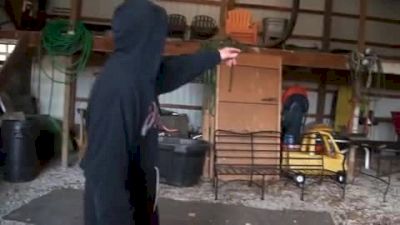 Dan Gable's weights from high school
Jun 29, 2012
Dan Gable gives us a tour around his Rocky Gym which doubles as a garage/shed behind his house. We get a real treat when Dan Gable takes us up and shows us the mat that he used to train on when he was still competing as well as the weight set he had in high school.