Visiting with the biggest stars and most influential people in the wrestling community for fun engaging conversations for two hours every weekday.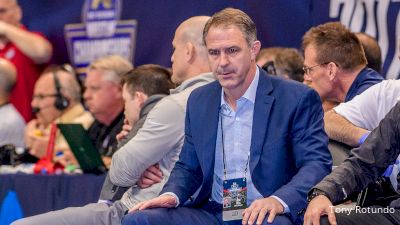 Unlock this video, live events, and more with a subscription!
Get Started
Already a subscriber? Log In
Rob Koll | The Bader Show
Jun 1, 2021
Watch the replay of The Bader Show from June 1, 2021, with Rob Koll.
0:00 - Reflecting on the Pan Ams.
1:30 - Rob Koll is already on the road to building his staff.
2:30 - Reflecting on Cornell University.
6:00 - How did Cornell get so good?
8:00 - Ivy League canceling sports made the decision easier.
12:00 - What happened when?
17:00 - Who's staying and who's going to Stanford?
21:30 - Rob Koll has the fire inside.
25:00. - 'I wanted to make sure Mike Grey got the job.'
30:00 - Job responsibilities.
31:00 - A snapshot of Cornell.
33:00 - Memorial Day.
36:00 - What are the goals at Stanford?
38:00 - 'You don't hand over the most important jobs.'
40:30 - Who is Rob Koll's employer?
45:00 - What will Rob miss the most at Cornell?