2022-23 Nebraska Wrestling
Husker Insider: Nebraska Ready To See How It Stacks Up In Vegas
Husker Insider: Nebraska Ready To See How It Stacks Up In Vegas
After winning five titles at the Navy Classic, the competition ramps up this weekend for Nebraska at the Cliff Keen Las Vegas Invitational.
Nov 30, 2022
by Dylan Guenther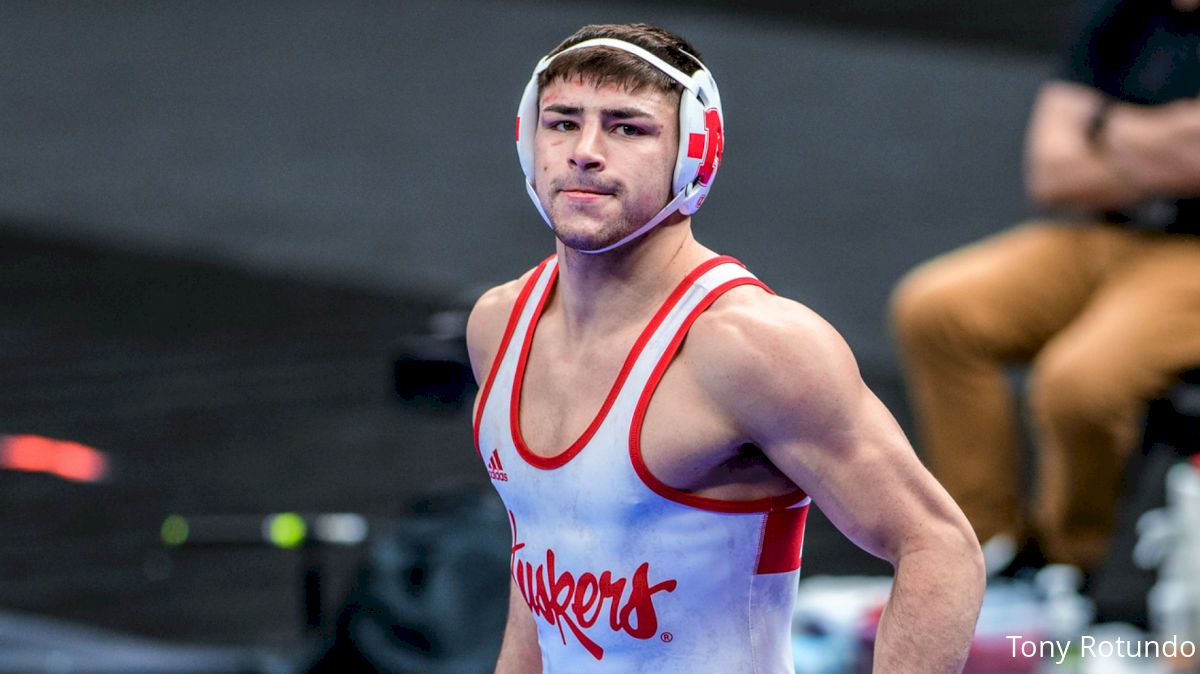 Unlock this article, live events, and more with a subscription!
Get Started
Already a subscriber? Log In
Nebraska continues its early-season tournament run this weekend as the Huskers travel to Las Vegas to compete in the Cliff Keen Invitational.
Before an off weekend over the holidays, Nebraska last competed at the Navy Classic where the Huskers were impressive in collecting five individual titles with two more finalists.
After the off week, Nebraska will take on a loaded field at CKLV where the Huskers are the two-time defending team champs. With this being a young Husker squad with a lot of new faces, it'll be a tall task to repeat again as team champs, but don't rule them out just yet.
Huskers Impress at Navy Classic
Nebraska crowned five champions in #17 Boo Dryden (133 pounds), #17 Brock Hardy (141), #3 Peyton Robb (157), #3 Mikey Labriola (174) and #19 Silas Allred (197). Also, both Lenny Pinto (184) and Elise Brown Ton (174) made it to the finals. Pinto fell to Michigan State's #14 Layne Malczewski in the final, while Brown Ton forfeited to teammate Labriola.
According to coach Mark Manning, much of that success comes from them being healthier and the young guys — Hardy, Pinto and Allred are all redshirt freshmen — getting acclimated to college wrestling competition.
"Guys like Pinto, Hardy and Allred are all young guys that have not gotten a lot of competition the last few years," Manning said. "It took four or five matches to get up to the level they need to be competing at. You know, practice is different than competition, and I think that's what our guys figured out. There's nothing like being match ready, and that's where I think we've gained some ground the past few weeks."
According to Manning, Dryden is just getting better at using his unusually long frame for the weight to his advantage. He's a legitimate 6-foot-2 at 133 pounds, and he's now 5-1 on the year going into CKLV.
"He's advancing his wrestling," Manning said. "He's learning what he's capable of, just continuing to use his style to his advantage. He's made some strides."
As for Hardy, Manning sees an extremely high ceiling after the freshman took a long road to the starting lineup. After graduating high school in 2018, Hardy took a two-year LDS mission before enrolling. He then got limited action due to Covid shortening things for a couple years while redshirting last season behind All-American Chad Red Jr.
At the Navy Classic, Hardy won all five of his matches with bonus points, including a 9-1 major over then-#17 Darren Miller of Bucknell in the final.
"Brock is just going to continue to ascend," Manning said. "It's been a long journey for him, you know he had a Mormon mission. He had no matches, no nothing, and then coming back the last couple years and had a limited amount of matches. He's just getting his feet wet."
Also capturing titles were the linchpins of this year's lineup in Robb and Labriola. Both are 7-0 on the season.
"They're focused and their attention to detail is dialed in. They're ready to compete for national titles," Manning said. "We're keeping those guys ready in the present and keep focusing on each and every day getting better. I know that's coachspeak, but that's what it really boils down to, just staying locked in."
At 184, Pinto has established himself as the guy at that weight, according to Manning. In the final of the Navy Classic against Malczewski, Pinto struck first with a takedown and two back points before getting caught on his back in a scramble. Pinto is 5-2 on the year.
"Lenny has kind of established himself there right now," Manning said. "Lenny's a handful. He was very impressive out there."
Then at 197, there's a guy that Manning can't rave enough about in Allred. The Indiana native went 4-0 at the Navy Classic and is 8-1 on the year with his lone loss coming to #9 Isaac Trumble of NC State. Last season while redshirting behind All-American Eric Schultz, Allred pinned Iowa State's #6 Yonger Bastida at the Daktronics Open.
"Silas Allred is a handful, man. He's going to have a great year," Manning said. "He's wrestling really well and he's getting better in competition too. Now, he's just getting his feet wet and he's getting hungry. Silas Allred is really good, and he's only going to keep getting better. He's a stud."
As for his confidence level, Manning says Allred isn't scared of anyone out there.
"He's strong, he's big, he's tough. It's not going to be shocking whatever he does this year," Manning said. "I'll say this – Silas Allred is not scared of that Iowa guy (#3 Jacob Warner). Just tells you his mentality. That's not being cocky because that's not who Silas is, but he's just freaking good."
Also at the Navy Classic, Nebraska saw the return of last year's NCAA qualifier Bubba Wilson at 165. Wilson went 2-2 on the weekend and will be wrestling for the Huskers this weekend at CKLV, although the competition for the starting spot at 165 is still open.
"That's still a little bit fluid there, but it was good to get Bubba some matches," Manning said. "He'll be better this weekend because of that. We'll see how he competes this weekend."
Also confirmed to be in Nebraska's lineup this weekend at CKLV is Liam Cronin at 125. The senior missed some time with an injury after Nebraska's dual against Army.
What Happens In Vegas
This weekend at CKLV, Nebraska knows it has a tough test in front of it with the stacked field, but the Huskers look at the weekend as an opportunity to put some of their names on the map.
"The amount of good teams that are going there is always a challenge, and it always gives you a great look at what your team is all about and where you need to make improvements," Manning said. "Also, it shows you at what level our guys are competing at."
Each weight class is loaded with ranked wrestlers, so that means that each of Nebraska's guys has a chance to compete against some of the best around. That's a no-lose situation for Manning and his guys.
"With a lot of young guys trying to make their mark, what a great path for them to get their hands on some of these guys. We're just going to try to make the most of it and see where these guys are, but it can really set the stage for them moving forward," he said. "The opportunity for our team and for each one of these guys is endless. This is one of the tournaments that we're gearing up for. This is something that we set our sights on and train for and prepare for because we know the importance of it. If you put your foot on the line, you better be ready to go."
As for possible matchups in Vegas, one to circle is a possible showdown between #2 Mekhi Lewis of Virginia Tech and Labriola. The two have never met, and with it looking like they'll be the top two seeds, this could be a solid finals showdown.
"It's a great opportunity to be able to run into Mekhi Lewis because he's one tough cookie," Manning said. "He's never wrestled Mikey so it's a great opportunity for some great competition."