2022 Missouri Valley Invitational - Women's
Five Things To Know About The Missouri Valley Invitational
Five Things To Know About The Missouri Valley Invitational
The biggest women's college tournament is being streamed live on FloWrestling. Here are five things you should know.
Nov 16, 2022
by Kyle Klingman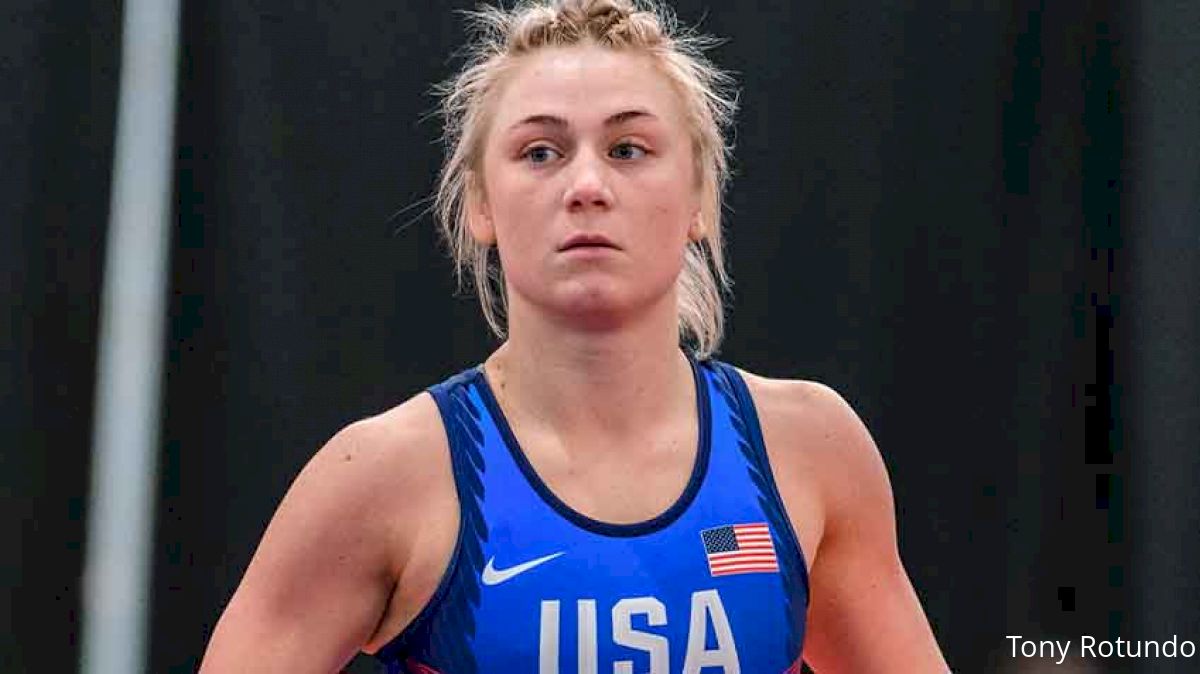 Is the Missouri Valley Invitational the toughest women's college tournament in the country? It's hard to argue against it. The end-of-year national tournaments don't have teams from different divisions, so this will certainly be some of the best wrestling you'll see all season.
"I think this is one of the more important tournaments in the country because you're going to see a lot of crossover," said Missouri Valley women's coach Kevin Corbett. "You're going to see a lot of big-name match-ups. It helps with the unspoken rivalry between the NCAA and NAIA. You get to see crossover matches a little bit more.
"I'm glad to have it streamed on Flo to get it out to the public's eye a little bit more. Having it on FloWrestling is a step in the right direction as far as getting viewership and support for women's wrestling."
Here are five things to know before you watch FloWrestling's live stream on November 18-19.
The Brackets Are Absolutely Loaded
The number of wrestlers per bracket makes this a college wrestling event like no other. Check out entrants per weight (as of November 16).
101: 41
109: 35
116: 62
123: 50
130: 66
136: 57
143: 66
155: 58
170: 49
191: 37
235: 13
These numbers will likely fluctuate, but it paints a picture of how prestigious it is to win this tournament.
Iowa Will (Sort Of) Be In Attendance
The University of Iowa made waves by becoming the first Power Five program to add women's wrestling. The Hawkeyes will not officially compete until next season but seven athletes from the program will wrestle unattached. Here's a full list of future Hawks that you get to watch.
101: Sterling Dias
101: Emilie Gonzales
109: Brianna Gonzales
109: Nyla Valencia
116: Felicity Taylor
136: Nanea Estrella
143: Reese Larramendy
High School Wrestlers Will Be In Attendance
It's not uncommon to see top high school wrestlers enter college tournaments these days. As of right now, there are three prep girls who will compete.
Haley Ward, 155 (#5 at 164)
Valerie Hamilton, 136 (#1 at 138 and #8 pound-for-pound)
Ava Ward, 116 (ranked #3 at 112)
World Teamers Will Be In Attendance
There's nothing like being the best, and several of the best age-level wrestlers in the world are competing. Sterling Dias, Valerie Hamilton, Nyla Valencia, Felicity Taylor, Reese Larramendy, Lexie Basham, Cam Guerin, Ava Ward, Adaugo Nwachukwu, and Alara Boyd have all made World teams and all are expected to compete in Marshall, Missouri.
The Tournament Field Is 49 Teams Strong
Below is a full list of teams competing, including the reigning team champions from all three divisions: McKendree (NCAA), Campbellsville (NAIA), and Indian Hills (NJCAA). No wonder the brackets are so large and why this is such a prestigious tournament. Making it to the podium is no picnic.
Alvernia (Pennsylvania)
Avila (Missouri)
Baker University (Kansas)
Brewton Parker (Georgia)
Campbellsville (Kentucky)
Carl Albert State (Oklahoma)
Central Methodist (Missouri)
Colorado Mesa (Colorado)
Doane (Nebraska)
Emmanuel (Georgia)
Fontbonne (Missouri)
Friends (Kansas)
Gannon (Pennsylvania)
Grand View (Iowa)
Hastings (Nebraska)
Indian Hills (Iowa)
Indiana Tech (Indiana)
Iowa-Unattached (Iowa)
Iowa Wesleyan (Iowa)
Lakeland University (Wisconsin)
Life (Georgia)
Lindenwood (Missouri)
Lourdes (Ohio)
Mckendree (Illinois)
Midland (Nebraska)
Missouri Baptist (Missouri)
Missouri Valley College (Missouri)
Oklahoma City (Oklahoma)
Ottawa University (Kansas)
Providence (Montana)
Sacred Heart (Connecticut)
Saint Mary (Kansas)
Simon Fraser (British Columbia)
Simpson College (Iowa)
Southern Oregon (Oregan)
Texas Wesleyan (Texas)
Texas Woman's University (Texas)
Tiffin (Ohio)
UHSP (Missouri)
Umpqua Community College (Oregon)
University of Alberta (Canada)
University of the Cumberlands (Kentucky)
University of the Ozarks (Arkansas)
Wisconsin-Stevens Point (Wisconsin)
Vanguard (California)
Wayland Baptist (Texas)
William Jewell (Missouri)
William Penn (Iowa)
York (Nebraska)