2022 Tiger Style Invite
Illinois Announces Plans For $15 Million Wrestling Center
Illinois Announces Plans For $15 Million Wrestling Center
The Illinois wrestling program is finally getting a new multi-million-dollar training center with an expected completion date of 2025.
Nov 12, 2022
by Kyle Klingman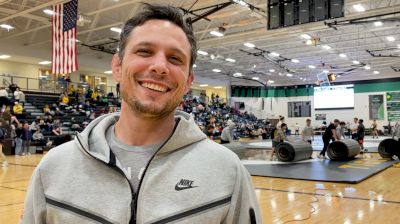 The time has come. Illinois is finally getting a brand-new wrestling facility.
Mike Poeta was promised a new training center by the time he graduated in 2009 -- but that day never arrived. He placed third, second, and second at the NCAA Championships for the Illini training in the same room that the team uses today.
Poeta replaced Jim Heffernan as head coach last season and the needed upgrades will become a reality by the 2025 season.
"It's been an extremely long time coming," Poeta said. "Our facility is not nice where we're at right now. It's been needed for a long time.
"The fund-raising for this probably started 30 years ago when it was (former head coaches) Mark Johnson and Jim Heffernan. They started building relationships with people who pledged money for a long time. I was lucky enough to be the guy to lead the program when it happened."
The $14 million Illinois Wrestling Training Center will be located on the south lawn of State Farm Center, directly across St. Mary's Road from the Illinois Conference Center. It will feature approximately 19,000 square feet of space, including a wrestling room with three mats, strength and conditioning and sports medicine facilities, a team locker room, a coaches locker room and offices, and a multipurpose meeting room.
Another $1.3 million in site work and improvements to State Farm Center parking will be included in this project. Groundbreaking is scheduled for spring 2024, with completion expected in late 2025.
"Anything you can think of will be in it plus the bells and the whistles of some extra stuff," Poeta said. "Our team will help speed up the process in any way possible. I want to snap my fingers and have it be 2024."
For the full press release on the new facility, click here.