2022 Tiger Style Invite
Ranked Wrestlers We Could See At The Tiger Style Invite
Ranked Wrestlers We Could See At The Tiger Style Invite
All the ranked NCAA wrestlers we could see at the Tiger Style Invite taking place in Kansas City, Missouri on Saturday, November 12.
Nov 9, 2022
by Andrew Spey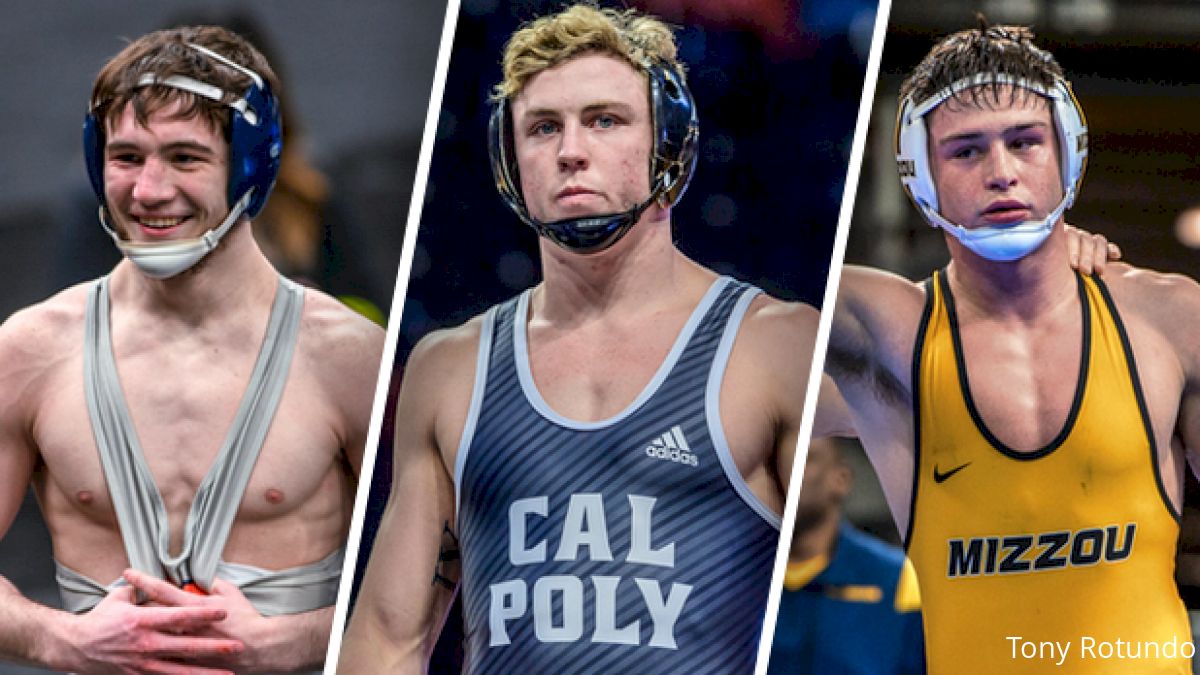 Six NCAA D1 wrestling teams have been invited to bring their entire rosters to Kansas City, Missouri this Saturday, November 12, for the first-ever Tiger Style Invite. The event will take place in Staley High School and could feature ranked matchups in nearly every bracket.
Potential ranked wrestlers we could see compete based on the invited teams and the most recent NCAA national rankings are below.
125 Pounds
#15 Noah Surtin, Missouri
#19 Justin Cardani, Illinois
133 Pounds
#6 Lucas Byrd, Illinois
HM Connor Brown, Missouri
141 Pounds
#6 Allan Hart, Missouri
HM Kal Miller, Maryland
149 Pounds
HM Ethen Miller, Maryland
HM Luke Nichter, Drexel
157 Pounds
#15 Jarrett Jacques, Missouri
165 Pounds
#14 Dan Braunagel, Illinois
#23 Legend Lamer, Cal Poly
HM Evan Barczak, Drexel
HM John Martin Best, Maryland
174 Pounds
#9 Peyton Mocco, Missouri
#10 Michael O'Malley, Drexel
#22 Edmond Ruth, Illinois
HM Triston Wills, Little Rock
184 Pounds
#19 Adam Kemp, Cal Poly
#24 Sean Harman, Missouri
197 Pounds
#4 Rocky Elam, Missouri
#5 Bernie Truax, Cal Poly
#8 Zac Braunagel, Illinois
HM Jaxon Smith, Maryland
285 Pounds
#23 Jaron Smith, Maryland
The 197-pound bracket could see three top 10 wrestlers compete, while 125, 149, 165, 174, 184 & 285 could all see top 25 battles in the finals.