Wild West Wrestling Showcase
Ranked Matchups On Display At Wild West Wrestling Showcase
Ranked Matchups On Display At Wild West Wrestling Showcase
Valiant Prep is hosting its first event, and they're doing it in style with multiple ranked wrestlers in each lineup.
Oct 28, 2022
by David Bray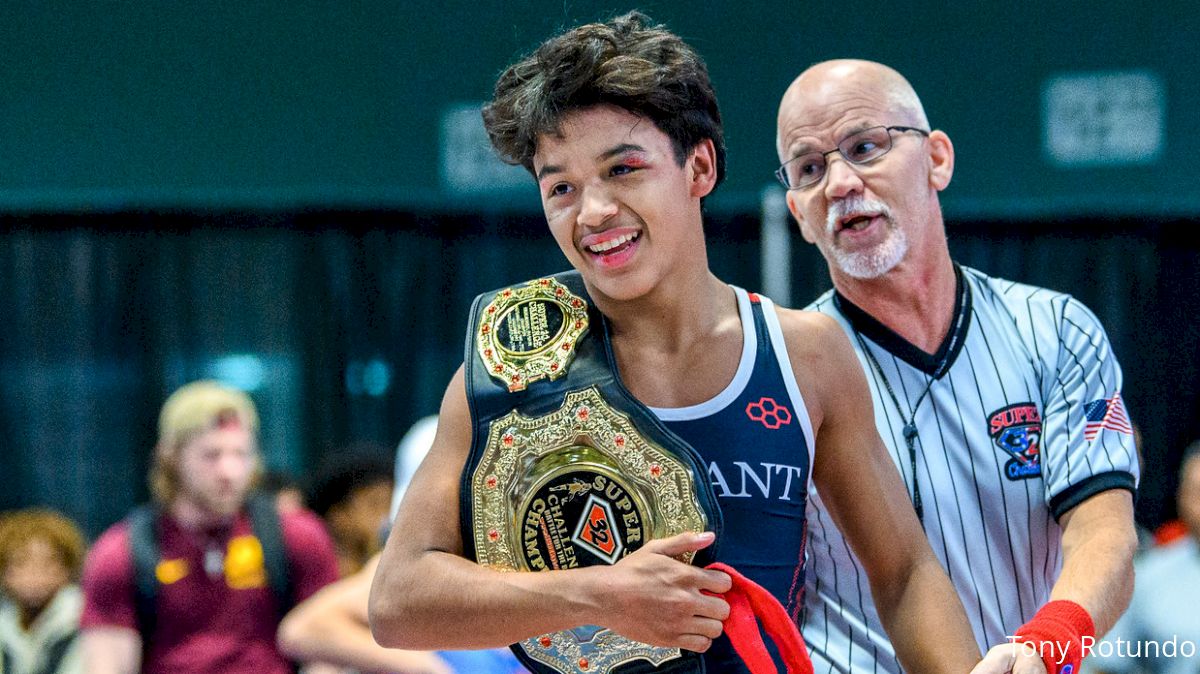 Valiant Prep, one of the top high school wrestling programs in the country, is hosting its first dual this weekend, and they've invited a team of all-stars from around the nation to challenge them. Here's what to expect Saturday night in Arizona.
The story of Valiant Prep is fascinating. It's a school with wrestling and academic excellence at its core. That makes its first home wrestling event a big deal to the Valiant Prep community. Eric Larkin and Tanner Sewell talked with Mike Malinconico to explain the genesis of the event.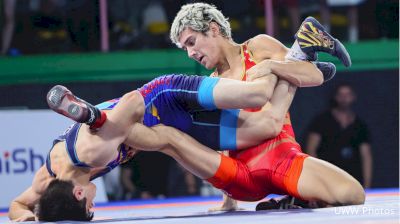 Larkin and Sewell succeeded in putting together a stellar squad to test the home team in this showcase. Valiant 132-pounders #8 Kyler Larkin and Derek Guanajuato will each have two matches at the event. Larkin will wrestle #3 Cael Hughes and #6 Zan Fugitt in that order while Guanajuato will wrestle them in the opposite order. Guanajuato has losses to both Fugitt and Hughes in the past. Larkin hasn't wrestled Hughes in recent memory but has split matches with Fugitt this year.
The headlining bout features #1 Christian Castillo against 8th-grade phenom Michael Romero who just finished 5th at Super 32 in the high school division.
The three women's matches all feature nationally elite young women. In the matchup at 132 lbs, #13 Pipper Cadden will face Kennedy Hsu from California. at 138 lbs, #29 Morgan Lucio will face Elleni Johnson who finished her high school career ranked second in the country. 112-pounders #4 Karlee Brooks and #10 Emma Albanese will also square off in a top-ten matchup.
Bout Order
132: #8 Kyler Larkin, Valiant Prep vs #3 Cael Hughes (OK)
132: Derek Guanajuato, Valiant Prep vs #6 Zan Fugitt (MO)
113: Gus Cardinal, Valiant Prep vs Aydan Thomas (OK)
138: Damen Miller, Valiant Prep vs Daniel Miranda (AZ)
138: Xavier Castillo, Valiant Prep vs Logan Lopez, (CA)
132: #13 Pipper Cadden, Valiant Prep vs Kennedy HSU, (CA)
160: Isreal Ibarra, Valiant Prep vs Julian Prieto, (AZ)
126: Christian Davis, Valiant Prep vs Elias Navida (CA)
138: #29 Morgan Lucio, Valiant Prep vs #2 Elleni Johnson (UT)
152: Isaias Jimenez, Valiant Prep vs #20 Laird Root (CA)
112: #4 Karlee Brooks, Valiant Prep vs #10 Emma Albanese (NV)
132: Derek Guanajuato, Valiant Prep vs #3 Cael Hughes (OK)
132: #8 Kyler Larkin, Valiant Prep vs #6 Zan Fugitt (MO)
106: #1 Christian Castillo, Valiant Prep vs Michael Romero (CA)