2022 NWCA All-Star Classic
Yelena Makoyed vs Jesaphine Lee All-Star Classic Preview
Yelena Makoyed vs Jesaphine Lee All-Star Classic Preview
Three-time All-American Jesaphine Lee is taking on two-time national champion Yelena Makoyed at the 2022 All-Star Classic.
Nov 10, 2022
by Kyle Klingman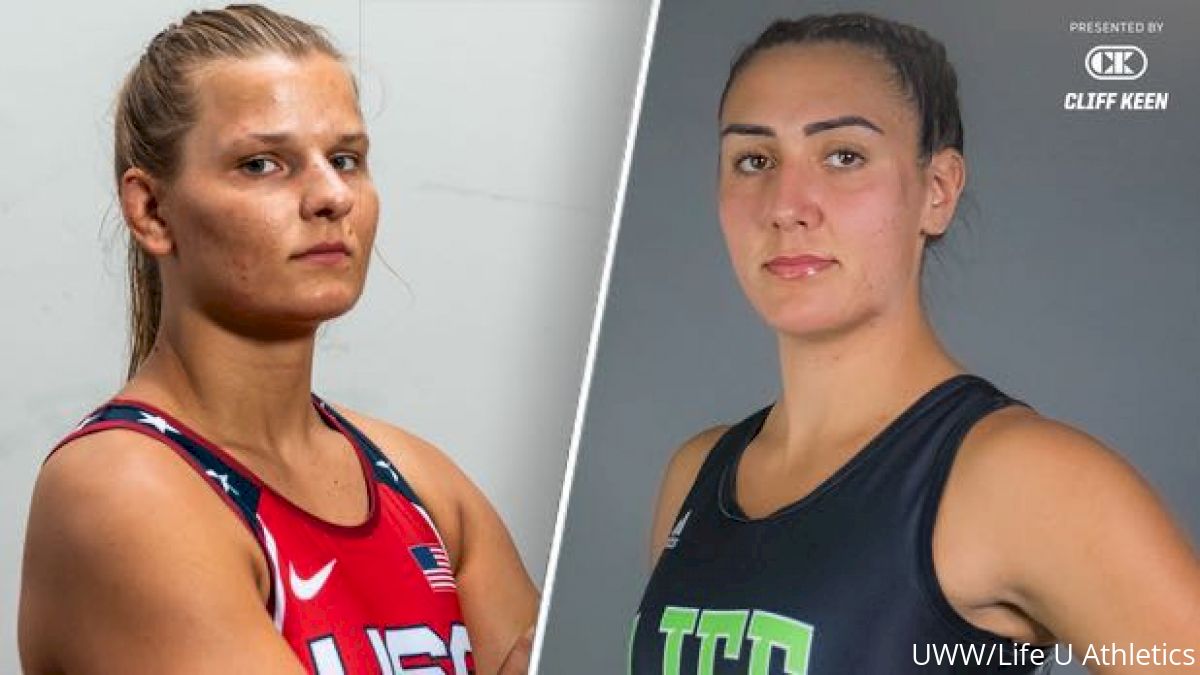 The NWCA All-Star Classic presented by Cliff Keen will be held on November 22 in Austin, Texas, and will be streamed LIVE on FloWrestling. Below is a preview of the 170-pound match between Yelena Makoyed (North Central) and Jesaphine Lee (Life).
Yelena Makoyed, North Central, SR
2020: Second at NCWWC (NCAA) Championships (170)
2021: First at NCWWC (NCAA) Championships (170)
2022: First at NCWWC (NCAA) Championships (170)
Other: Won gold medals at three UWW international ranking tournaments this season (Matteo Pellicone, Grand Prix of Spain, and Zouhaier Sghaier Tournament)
Jesaphine Lee, Life, SR
2020: Sixth at WCWA Championships (191)
2020: Fifth at NCWWC (NCAA) Championships (191)
2021: Fourth at NCWWC (NCAA) Championships (191)
Match History
Makoyed bumped up to 191 pounds during a 2021 dual against Tiffin and pinned Lee in 4:08.
What You Need To Know
Makoyed is currently ranked 15th in the world at 76 kilograms (167 pounds) thanks to a splendid international season where she won three rankings tournaments. She reached Final X this year where she fell in straight matches to Dymond Guilford.
The two met again at the Zauhaier Sghaier Tournament in Tunisia where Makoyed ultimately won gold after splitting matches with Guilford. Guilford won the first match but, because of the tournament format, the two met in the finals where Makoyed prevailed. Makoyed is 1-3 on the season against Guilford who recently won a silver medal at the U23 World Championships.
Lee transferred from Tiffin to Life University but didn't see any action last season due to an injury. She was a three-time All-American for the Dragons and this will be her first competition as a Running Eagle. Lee is moving down from 191 pounds to 170 pounds for the season.
She was also an all-state volleyball player in Ohio and had a college scholarship in the sport before devoting herself to wrestling, which she tried for the first time as a senior in high school.
What Can You Expect?
This is a daunting challenge for Lee but she has nothing to lose. That could make this match interesting since the Running Eagle All-Star has big moves in her arsenal. Lee is tall and moving down to 170 pounds, so it will be interesting to see how she adjusts to the weight following three seasons at 191.
Makoyed might the best pound-for-pound college wrestler in the country. She has a physical style and an ability to fight through fatigue during tough matches. The North Central senior is aggressive and wants to end matches early. Don't be surprised if Makoyed gets on top and gets four turns.
Makoyed is the favorite, but credit Lee for taking this match on short notice.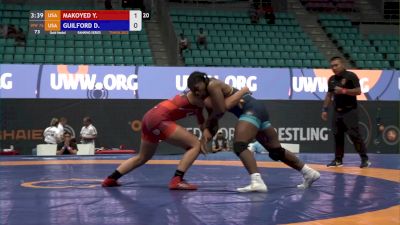 Unlock this video, live events, and more with a subscription!
Get Started
Already a subscriber? Log In
Yelena Makoyed defeated Dymond Guilford in the finals of the Zouhaier Sghaier Ranking Tournament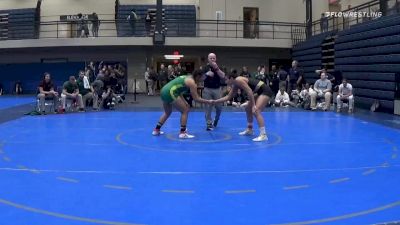 Unlock this video, live events, and more with a subscription!
Get Started
Already a subscriber? Log In
Jesaphine Lee used a big throw near the end of this match to place at the 2020 WCWA Championships