2022 FloWrestling Who's Number One
The Best Who's Number One Matches Ever: Year-By-Year
The Best Who's Number One Matches Ever: Year-By-Year
Our favorite matches from the past nine years of Who's Number One.
Aug 30, 2022
by JD Rader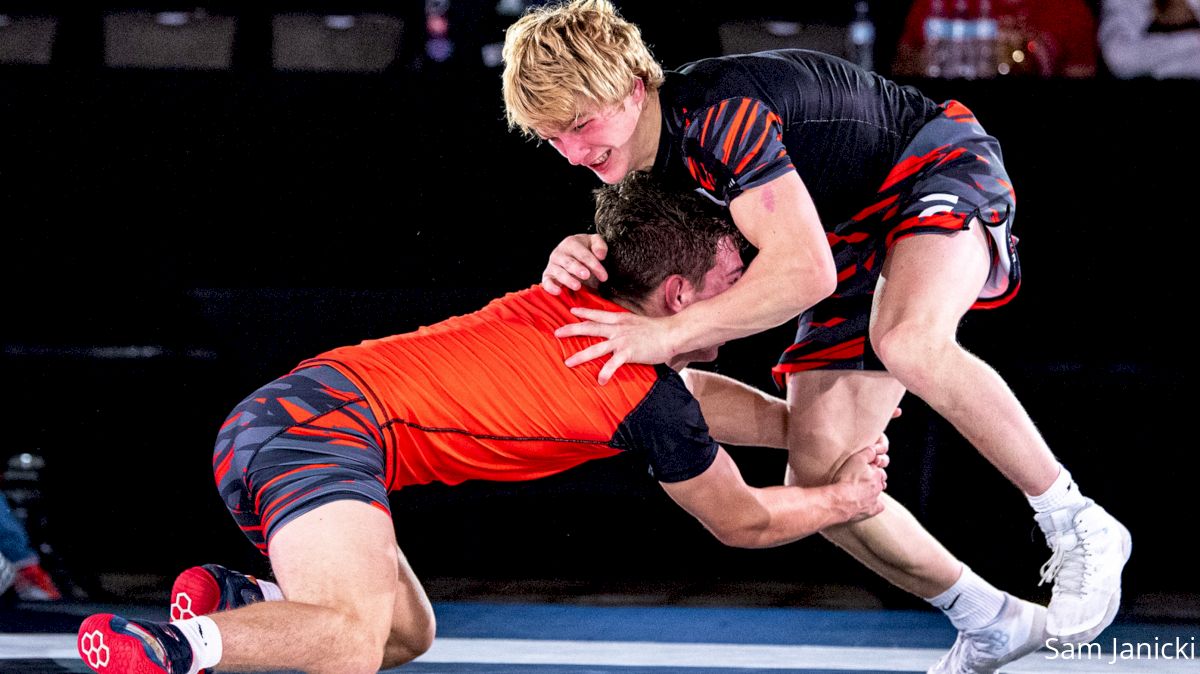 Over the past nine years, the best of the best have put on a show. This year's card is sure to bring the heat, but it's also worth appreciating our favorite matches from years past.
We went back and pulled the "best" match from each Who's Number One event. Whether it be for the match itself, the stakes involved, or the athletes competing, all of these matches are worth rewatching.
This year, Who's Number One will be held in Ann Arbor, Michigan at Cliff Keen Arena on the campus of the University of Michigan. TICKETS ARE AVAILABLE HERE.
2013: Jason Nolf vs Joey McKenna (138)
The best match from FloWrestling's inaugural event. Jason Nolf, a two-time PA state champ at the time was putting his #1 spot on the line against Cadet World Team member and two-time Prep National champion Joey McKenna. McKenna got the first takedown, but the offensive from Nolf proved to be too much.
2014: Larry Early vs Jo Smith (150)
One of WNO's more heated rivalries, Larry Early and Jo Smith did not care for each other and truly wanted to win. While this was the third time the two had wrestled, it was the first time in folkstyle. Smith came out of the gate swinging, but Early proved too much in the end, and reminded everyone how many times he had beat Smith.
2015: Chad Red vs Luke Pletcher (132)
High school turned college rivalry, this rubber match lived up to all the hype and then some. After Red defeated Taylor Lamont and Pletcher beat Yianni Diakomihalis, the two squared off in the Snake Pit. Another long 1-1 overtime match, but this wasn't your basic 1-1 overtime match. It was constant attacks and scrambling from #1 Chad Red and #2 Luke Pletcher. Plus, per usual, an electric celebration from Red.
2016: Jordan Decatur vs Gavin Teasdale (120)
In the preview for this one, Kyle Bratke wrote, "Teasdale and Decatur are both known for being offensive dynamos, so we should be in for a high-scoring affair on October 2!" He wasn't wrong. Plenty of offense from a variety of attacks. The credentials coming into this match were insane. Just entering his junior year, Teasdale was already a two-time Pennsylvania state champion, two-time Cadet World Team member, and coming off a Fargo title. Jordan Decatur was coming off a summer where he won his second Fargo title, and while Gavin Teasdale kept coming the entire match, Decatur's gas tank held up.
2017: Kurt McHenry vs Malik Heinselman (113)

Unlock this video, live events, and more with a subscription! Get Started

Already a subscriber? Log In
A battle between two freestyle savants, Kurt McHenry was coming off his second-straight Cadet World title while Malik Heinselman had made three-straight age-level World Teams. The extremely undersized Kurt McHenry got up early, got thrown to his back, and then used a last second takedown to dethrone #1 Malik Heinselman. Who doesn't love a buzzer beater?
2018: Alex Facundo vs Brevin Balmaceda (160)
#2 ranked Alex Facundo took a while to get going, but the Cadet World bronze medalist looked as good as ever in that third period. Very few can disappear on a duck like that against three-time Florida state champion and Super 32 champion Brevin Balmaceda. Lucky for all of us, we get to watch Facundo once again at Who's #1 this year when he takes on Cael Valencia at 170 lbs.
2019: Shayne Van Ness vs Jesse Mendez (132)

Unlock this video, live events, and more with a subscription! Get Started

Already a subscriber? Log In
This was six minutes of incredibly high level and high paced wrestling. #1 Jesse Mendez came out looking like the clear #1 132-pounder in the country, but Shayne Van Ness wowed everyone with some of the slick stuff he was able to do.
2020: Joel Vandervere vs Jesse Mendez (138)
Originally, these two were supposed to be part of a four-man group with #4 Jordan Williams and #1 Shayne Van Ness. However, shortly before the event, Van Ness suffered a broken tibia. So it became a three-man group and unfortunately not even for the #1 spot at the weight. After Mendez defeated Williams 3-2, he took on #2 Joel Vandervere. Vandervere got out to an early lead before Mendez made his push.
2021: Casey Swiderski vs Jesse Mendez (138)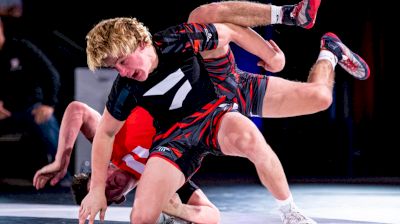 Unlock this video, live events, and more with a subscription!
Get Started
Already a subscriber? Log In
Three straight years of Jesse Mendez?! That's right. Maybe I'm biased or maybe Mendez is just an incredibly skilled and entertaining wrestler. Either way, he was the #1 overall recruit in the class of 2022 coming into this match and few people were giving Casey Swiderski a legitimate shot. The future Cyclone proved the haters and doubters wrong, however.
Bonus A - 2014: Mark Hall vs Anthony Valencia (170)
To quote The Wrestling Nomad from a previous article, "Come on, you think we'd do a WNO list and NOT include this match? It wasn't just for the #1 spot at 170, it was for the unofficial pound-for-pound crown in high school at the time. The year before, Valencia beat Hall at the Freak Show, and Hall wanted revenge."
BONUS B - 2014: Nick Suriano vs Daton Fix (120)
Ah yes, the marathon match. 2014 really was a great year. With unlimited overtime, these two wrestled for over 30 minutes before Nick Suriano finally got a takedown. Although this rivalry followed the pair all the way to the NCAA finals and is still ongoing, at the time, the two were just a sophomore and junior. This match was a historical 30+ minute war. The rules have since changed and we will probably never see anything like this again at the high school level.
BONUS C - 2021: Katie Gomez vs Shelby Moore (122)
2021 was the first year in Who's Number One history that there was a full women's card in addition to a men's. These two ladies were the main event and they rose to the occasion putting on a nail-biting 21-point match.
---
Don't miss a match like one of these while it goes down live. Make sure you tune in on September 9th for the 2022 edition of Who's Number One.
2022 Who's Number One Card
Women's Card
106: Clare Booe vs Gigi Bragg
152: Jasmine Robinson vs Mishell Rebish
138: Sarah Henckel vs Zaynah McBryde
122: Cadence Diduch vs Everest Leydecker
144: Lizzie Shunn vs Sydney Perry
117: Elena Ivaldi vs Persaeus Gomez
127: Shelby N. Moore vs Skylar Little Soldier
94: Erica Pastoriza vs Morgan Turner
132: Janida Garcia vs Valerie Hamilton
100: Gabriella A. Gomez vs Valarie Solorio
112: Alex Szkotnicki vs Ava Ward
Men's Card
160: Angelo Ferrari vs Braeden Scoles
160: Nicco Ruiz vs Joe Sealey
132: Kannon Webster vs Sergio Lemley
113: Anthony Knox vs Christian Castillo
138: Ryder Block vs Nasir Bailey
145: Tyler Kasak vs Beau Mantanona
126: Marc-Anthony McGowan vs Ben Davino
152: Meyer Shapiro vs LaDarion Lockett
182: Brayden Thompson vs Zack Ryder
120: Jax Forrest vs Nathanael (Nate) Jesuroga
160: winner of match 1 vs match 2
170: Josh Barr vs Rocco Welsh