2022 U20 World Championships
Eclectic USA Greco Team Ready To Take On U20 World Field
Eclectic USA Greco Team Ready To Take On U20 World Field
This year's USA U20 Greco team is an eclectic mix with customized individual strengths — and varying degrees of relevant international experience.
Aug 18, 2022
by Timmy Hands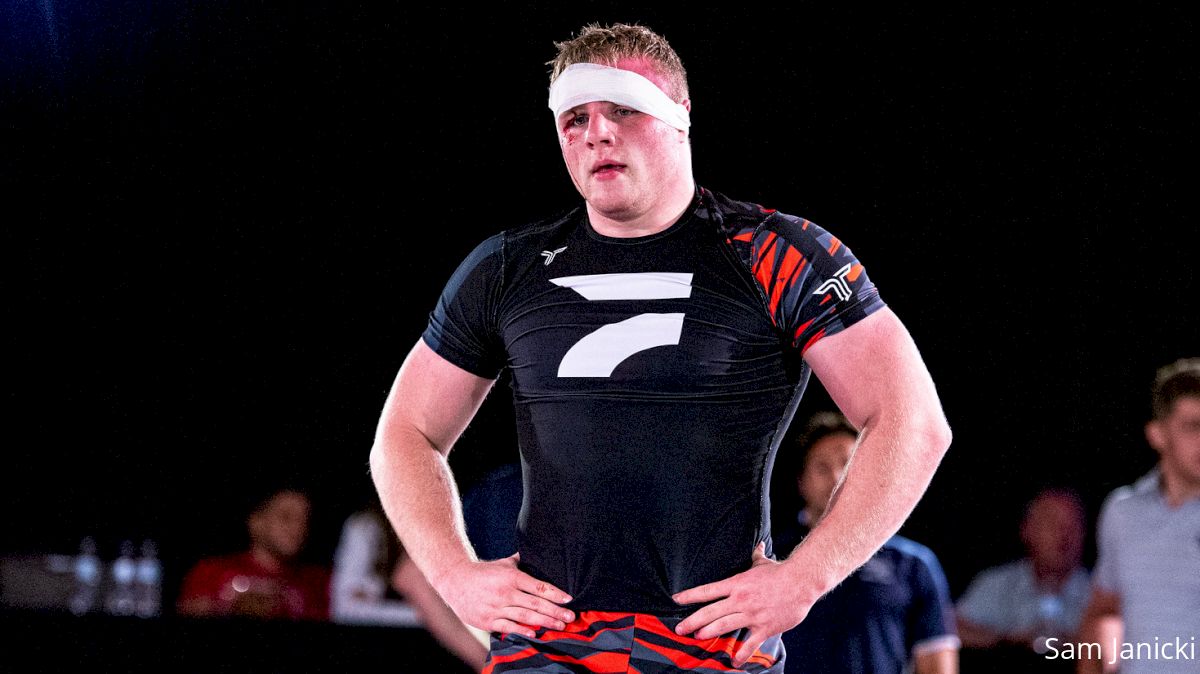 The 2022 USA Greco-Roman U20 World Team is more than a solid roster of 10 athletes, and more than just a bundle of several supposed can't-miss prospective Senior competitors. This year's rendering of an American Junior World Team, which includes only one holdover from '21 (Kodiak Stephens), is an eclectic mix with each wrestler beholden to customized individual strengths — and varying degrees of relevant international experience.
To put it plainly, it's an interesting bunch.
Also, a potentially effective one.
On a yearly basis, the Junior Worlds is arguably the most dynamic of age-group World-level events. Athletes between the ages of 18-20, particularly from an international standpoint, have begun to forge the foundations of their most critical and identifiable wrestling attributes, while also having gained a sufficient amount of time on target competitively to make them worthwhile contenders. But none of that means that there are foregone conclusions. Surprises are often available at U20, if only because the playing field is significantly more balanced when compared to U23 and above.
It is primarily for that reason why the Team USA group for 2022 might very well stand a chance to do some damage. That, and the presence of a few exceptional young athletes who are already making waves on the top tier.
But in order for that to happen, the Americans, almost unanimously, will have to survive a challenging first round of action in Sofia.
55 kg — Jonathan Gurule
A scrappy technician whose versatility keeps expanding, Gurule is one of several 2022 U20 USA Team members who is entering the World tournament having already become somewhat familiar with the foreign feel.
First opponent (round-of-16): Nuristan Suiorkulov (KGZ) — '21 Cadet World Champion
60 kg — Max Black
Black's style and tenacity can make a difference for him in this tournament, and both traits are why he has quickly established himself domestically on the Senior circuit. Junior internationally is a tougher level than domestic Senior competition, but that should not cause him much consternation, despite the fact his first opponent in Sofia is an excellent one.
First opponent (qualification round): Saeid Esmaeili Leveisi (IRI) — '21 U20 World silver, '19 U17 World Champion
63 kg — Haiden Drury
Drury has been hot on the National program's radar for a few years now and profiles as a natural fit for high-caliber international competition. Part of that is because Drury is experienced when it comes to foreigners, and part of it is due to his adaptive mechanics and uncanny ability to convert multi-point actions without abandoning his Americanized-but-authentic fundamentals.
First opponent (round-of-16): Ziya Babashov (AZE) — '19 U17 World silver
67 kg — Robert Perez III
It's not a competition among Team USA to figure out which one of the '22 lot is the most significant Senior prospect at the moment. But if that conversation were to be had, Perez might win it. A very seasoned, very mature competitor whose feel, tempo, and actual physical expression of this discipline are currently the most advanced for his age range in the US.
First opponent (qualification round): Shon Nadorgin (ISR)
72 kg — Richard Fedalen
The perception is that 72 kilograms skews towards brawling types. Fedalen is not a brawler in totality, but he does betray a more roughhousing brand of Greco than many of his contemporaries. He has thus far also demonstrated a knack for booming transitional scores, a skill that he will certainly need to make a run, an achievement of which he is absolutely capable.
First opponent (qualification round): Matthias Hauthaler (AUT)
77 kg — Payton Jacobson
A U.S. National Team member in just his first season of full-time Senior competition. Jacobson is not a "tomorrow" wrestler, he is "today", as in having already arrived. Just as importantly, Jacobson walks into this thing with some decent overseas miles logged. He is someone who appreciates how the sport is treated on the other side of the Atlantic and, wouldn't you know it, but he wrestles just that same way.
First opponent (round-of-16): Yuksel Saricicek (TUR) or Diego Torres (MEX)
82 kg — Adrian Artsisheuskiy
Artsisheuskiy has not yet had the opportunity to participate in a World tournament, or rep the US internationally, period – but he is someone about whom most are excited. Greco-wise (at least in tournaments that matter), it has been a limited sample size, yet Artsisheuskiy made an impression on the strength of his superb balance, flow, and aggressive attacks. He is also more athletic than plenty of his would-be opponents in BUL, which might make his candidacy extremely interesting.
First opponent (qualification round): Odysseas Roungeris (GRE)
87 kg — Kodiak Stephens
Last year meant something. It always does, or usually, anyway. Getting that first one out of the way allows for some comfort. Stephens, who is simultaneously an NCAA type while establishing a Senior career, showed off an improved sense of Greco feel this season pertaining to continental concerns, and he is such a strong, explosive athlete that he can triple scores or end matches in an eyeblink. Greco overseas, it's a different ballgame, but Stephens knows what it looks like and that just might be enough for something special.
First opponent (qualification round): Surjeet Singh (IND)
97 kg — Christian Carroll
Sofia will open the eyes of one Mr. Christian Carroll in wonderful ways, one of which is hopefully the realization that full-time Greco-Roman should occupy his future plans. Carroll, whose domestic appearances prior to this year were impressive in their own right, is a prototypical 97 when it comes to size and frame. That's nice, but he is also well-balanced, relentless, and very strong for his age. He is only going to get better in each area, but watching how he interprets World competition this year is the priority. Carroll has a tough one right out of the gate; if he can somehow clear that obstacle, look out.
First opponent (round-of-16): Nurmanbet Raimaly (KGZ)
130 kg — Aden Attao
The entire country is into Attao currently. They saw what he could do on a the biggest age-group stage during the summer, so now everyone is aware that Attao is a highly potent upper-weight who is positioned to make some college coach somewhere very happy. Thing is, Attao is a well-schooled Greco-Roman athlete whose skill-set and approach mesh much more with what he is about to face this weekend. A potentially huge addition to the heavyweight picture in America, Attao has his first chance to make an international impact and there is every reason to believe hardware is reachable in Sofia.
First opponent (round-of-16): Parvesh Parvesh (IND)