2022 USMC US Open Wrestling Championships
It's Official: 2022 Was The Biggest Fargo Ever
It's Official: 2022 Was The Biggest Fargo Ever
The latest edition of USA Wrestling's Junior and 16U National Championship saw more entries than it's ever had in history.
Jul 26, 2022
by Andrew Spey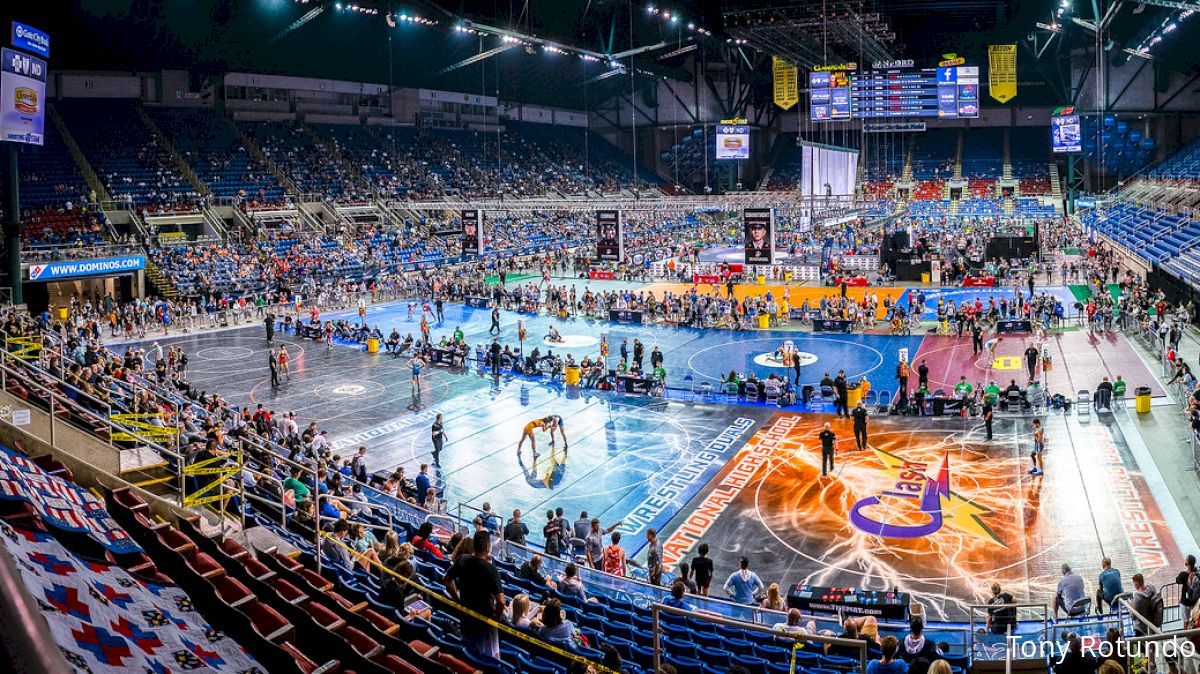 Junior and 16U National Championships just wrapped up a historical week in Fargo, North Dakota. We had expected record-breaking numbers, and now we proof: this was the Biggest Fargo Ever.
Behold, the data:
These are the numbers of entries that officially went into the brackets. There will be discrepancies between these numbers and those of the number of registrants. Additionally, this is not the number of unique wrestlers at Fargo, as many wrestlers competed in both freestyle and Greco-Roman brackets, as well as in both the 16U and Junior divisions.
The latest numbers represent a 12% increase in participation from 2021. They also account for a 3% increase in men's freestyle, 10% in Greco-Roman divisions, and a whopping 44% increase in women's entries.
It's particularly heartening to see the growth in the women's brackets. If the distaff divisions continue to grow to the size of the men's freestyle or Greco-Roman brackets, USA Wrestling may have to add an extra day of wrestling to the marathon that is the current Fargo schedule.
We also now have more detailed numbers from the states and weight classes to go along with our divisions and styles. These numbers, however, were pulled from registration and were not subject to the revisions made after the brackets were built and tournaments wrestled.
So the following stats should be looked at as merely a guide, and not a precise accounting. In fact, we'll just look at percentages of the total entries, rather than the actual numbers so as to minimize confusion.
Below is a table of the percentage of 16U vs Junior wrestlers at Fargo.
And now a breakdown of weight classes by age and style.
16U Greco-Roman
16U Men's Freestyle
16U Women's Freestyle
Junior Greco-Roman
Junior Men's Freestyle
Junior Women's Freestyle
And finally, a heat map of total approximate entries by state, because what's a blog post without a heat map?