2022 USMC/USAW Junior and 16U National Championships
Fargo 16U Rapid Bracket Reactions
Fargo 16U Rapid Bracket Reactions
Fargo 16U freestyle brackets have been released! Here are some of the big takeaways and exciting early matches we're looking foward to.
Jul 16, 2022
by David Bray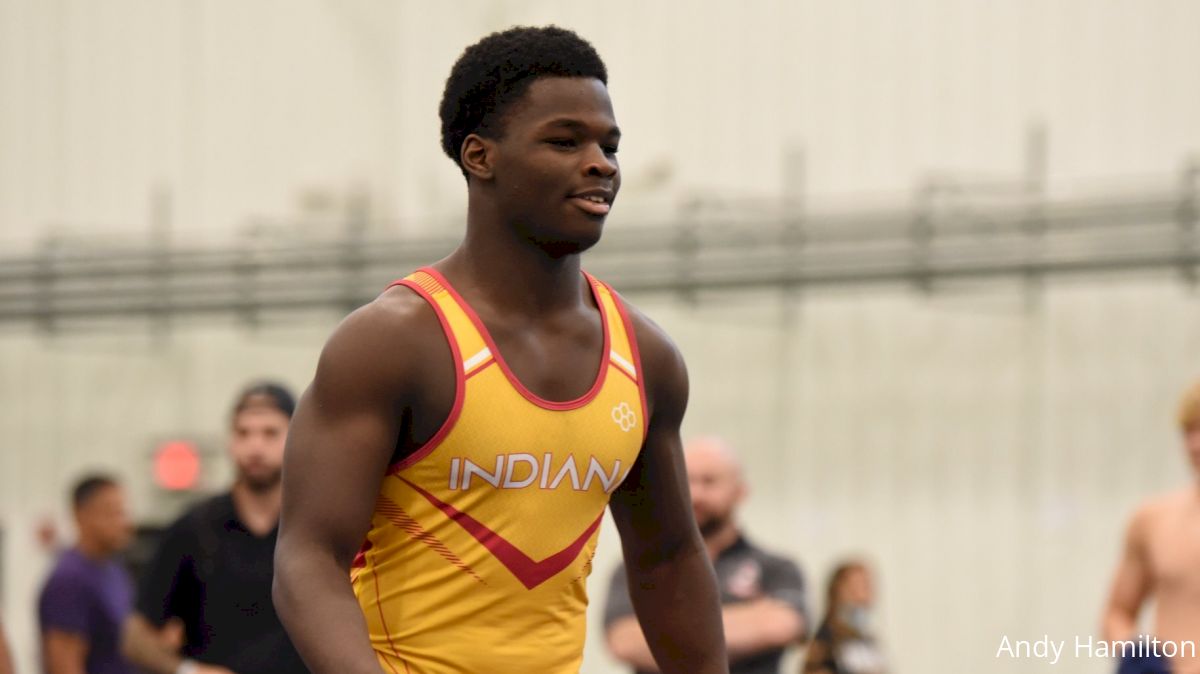 Fargo starts in the morning, and brackets have dropped. Several notable wrestlers have changed weights, and we have a long list of early matches to watch. Here are the biggest takeaways from our first look at the 16U freestyle brackets. For a full preview, click HERE.
88 lbs
This bracket is small enough that there are only two matches in the R64 before we're right into the round of 32. This doesn't leave much room for highly anticipated matches, especially when there is separation criteria. It should be noted that Mac Crosson moved down from 94 lbs.
94 lbs
The lone match in the early rounds I'm circling to watch is Indiana's Nathan Riuox vs Illinois' Dean Wainwright. A Fargo placer last year, Rioux will be the favorite, but Fargo can be Illinois land.
R32 Dean Wainwright vs Nathan Rioux
100 lbs
This weight is very well separated. While the semifinals and finals will be electric and probably contain a couple of future stars, the early rounds are mostly young unknowns. Watch them to get a look at the future of high school lightweights.
106 lbs
Unfortunately no Griffin Rial or Moses Mendoza in this bracket. Mendoza moved up to 113, but it appears as though Rial will not be competing at all.
R64 Ryker Graff vs Cole Gentsch
R64 Devon Harrison vs Liam Davis
R32 Aaron Seidel vs Jace Hedeman
113 lbs
Similar to 106, there are two big names gone from this bracket with one bumping up and one not wrestling. Cooper Hilton, who might have been the favorite with Knox moving up, is joining Knox at 120. Carson Dupill, however, will not be wrestling it appears.
Maybe my favorite round of 64 match of the tournament will be Kellen Wolbert vs Sebastian Degennaro. This is a podium-level match already in the second round.
R64 Kellen Wolbert vs Sebastian Degennaro
R64 Jaxton Packer vs Jake Hockaday
120 lbs
Billy Townson is down from 126 which sets up a fun potential round of 32 match with Pennsylvania's Trey Wagner. Wagner comes in with a tier 6 separation criteria. Thomas Verrette moved up to 126.
R32 Billy Townson vs Trey Wagner
126 lbs
Right off the bat, we'll see NHSCA 6th place finisher Aiden Simmons take on Ohio Junior High champ Phoenix Contos and Zeno Moore vs Brock Weiss who were picked to finish 6th and 7th in our 16U preview. The round of 64 could bring a spicy matchup between California placer Elias Navida and NHSCA Finalist Carlos Stanton Jr. One round later, expect a great match between Tennessee state champ Casen Roark, who's been all over the national scene this spring, against Southern Plains Regional champ Tommy Verette who was originally registered at 120 lbs.
R128 Aiden Simmons vs Phoenix Contos
R128 Zeno Moore vs Brock Weiss
R64 Elias Navida vs Carlos Stanton JR
R32 Casen Roark vs Tommy Verrette
138 lbs
Iowa third-place finisher Kane Naaktgeboren will take on NHSCA bronze medalist Caden Bellis in the round of 128, and Central Regional champ Grayson Woodcock could see PIAA placer Julian Everitt one round later.
R128 Kane Naaktgeboren vs Caden Bellis
R64 Grayson Woodcock vs Julian Everitt
145 lbs
Two potential round of 64 matches to circle are Central Regional champ Ty Wilson vs Iowa 3rd place finisher Cameron Clarke and Ohio freestyle state champ Cooper Driscoll vs Michigan finalist Fabian Facundo. Be on the lookout for a round of 32 clash between the Wilson vs Clarke victor and PIAA 4th place finisher Collin Gaj.
R64 Ty Wilson vs Cameron Clarke
R64 Cooper Driscoll vs Fabian Facundo
R32 Wilson/Clarke winner vs Collin Gaj
152 lbs
NHSCA 4th place finisher Christopher Crawford takes on Bas Diaz who finished 3rd this year in the deepest weight at the Iowa state championships.
R128 Christopher Crawford vs Bas Diaz
160 lbs
In the round of 64, we'll learn a lot more about some guys who had strong performances at 16U Duals. Philip Lamka and Tyrel Miller both had seven wins in that event, and they could meet in the round of 64. Max Nevlin, who was 8-1 at 16U Duals will square off against Western Regional champ Maverick McEwen in the same round.
R64 Philip Lamka vs Tyrel Miller
R64 Max Nevlin vs Maverick McEwen
170 lbs
Ohio's Aiden Peterson is coming off a superb showing at the 16U Duals, where he went 7-0 in freestyle, but he'll get tested out of the gate. Peterson opens the tournament against Wisconsin's Carter Lueck, who went 6-3 in a series of high-scoring matches at the 16U Duals. The winner there will face Minnesota's Marcell Booth, who went 6-1 at the 16U Duals. His lone loss there came by fall against Lueck.
There's an interesting potential second-round bout between a pair of state freestyle finalists — Ricky Ericksen of Illinois and Isaac Sheeren from Texas. Sheeren went 6-0 in freestyle at the 16U Duals while Ericksen posted a 4-1 mark.
182 lbs
A pair of USA Wrestling regional finalists collide in the opening round when Minnesota's Cittadino Tuttle against Washington's Matt King. Tuttle finished second to #5 Aeoden Sinclair at the Northern Plains Regional. King captured the title at the Northwest Regional.
Two of the standouts from the 16U National Duals could run into each other in the round of 16. Indiana's De'Alcapon Veazy, the #39 prospect on the 2025 Big Board, went 8-0 with five techs and a pin at the 16U Duals. He could face New Jersey's Rocco Dellagatta, who went 8-0 at the 16U Duals with six techs and a pin.
195 lbs
Michael Mocco, the son of two-time NCAA champion and Olympian Steve Mocco, went 46-3 this past season and placed third at the Florida state tournament as an eighth-grader. He's looking to do big things in Fargo. If he can get through his first two matches, he could run into Pennsylvania's Tucker Bellanca in the round of 16. Bellanca placed sixth at NHSCAs.
220 lbs
Elijah Vansickle vs. Chase Baker put himself on the national radar with a third-place showing this spring at NHSCAs. He'll open the tournament against Washington's Chase Baker, who claimed a freestyle title in May at the Western Regional.