Women's Weekly
Women's Weekly: 10 Journalists You Should Know
Women's Weekly: 10 Journalists You Should Know
Who is leading the way in wrestling media right now? Here are 10 women you'll want to meet.
Jul 13, 2022
by Kyle Klingman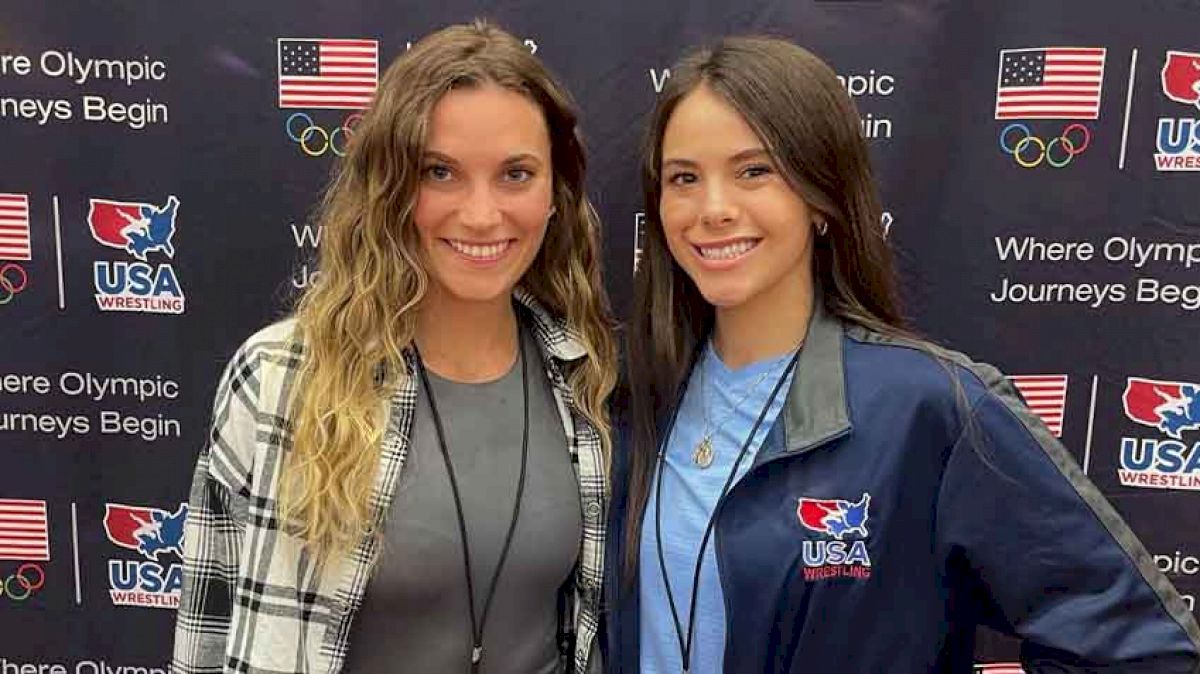 Who are the women currently covering wrestling in the media? Below are profiles and insights from 10 journalists we think you should know.
Lori Ayres
Instagram: @lorilynnayres
Lori is a co-founder of the D1 Women's Wrestling organization, a group working to drive the growth of women's wrestling at the collegiate level. She hosts Flowresting's podcast: Everything Women's Wrestling, which features interviews and discussions with athletes, coaches, and leaders in the sport. Lori lives in Princeton with her husband, Chris, and their two children, Atticus and Chloe.
"Like so many other women of my generation, my first experience seeing powerful examples of athletic women in the media happened when I watched the Olympics for the first time. I saw myself in these women. The result: It gave me the courage to take up more space as an athlete in my community. Media is powerful. Stories are powerful. I'm going to keep using the Everything Women's Wrestling Podcast and every other opportunity I have to create content that tells the story of girls and women's wrestling and I want other women to do the same. Let's push each other."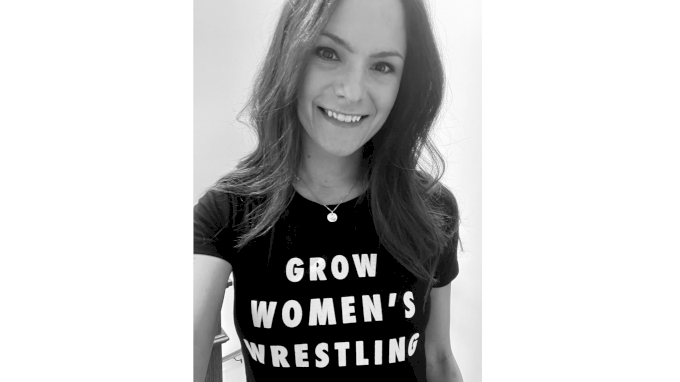 Emma Bruntil
Instagram: @emmabruntil
Emma is a two-time NCWWC (NCAA) champion and a two-time US Open champion who is currently on the National team at 65 kg. She has written for Wreaper Wrestling and American Women's Wrestling and currently writes for Wrestling Insider Newsmagazine (WIN).
"I believe current female wrestlers having a voice in the current media is huge for our sport. I started writing opinion pieces on my own personal blog back in 2019, which quickly blossomed into writing for several different women's wrestling media outlets. We have so many talented and qualified female wrestlers in the U.S, and I'm glad I've been able to contribute in some way to helping grow our sport."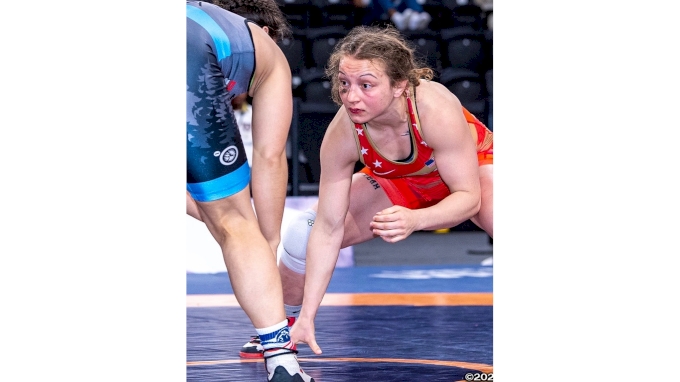 Lara-Lay Hinojosa
Instagram: @laralay89
Lara-Lay is the co-creator of the women's wrestling brand Wreaper Wrestling and is a true fan of the sport. She remains a devoted member of the women's freestyle community by actively promoting USA Wrestling and United World Wrestling events, interviewing women's wrestlers across all age groups, and using social media and website platforms to keep current wrestlers and new-comers connected to the sport.
"Having fun is the magic ingredient! They say 'If you're not having fun, it's not worth doing.' I'm here to redefine what success looks like for women in sports media!"

Olivia Lichti
Instagram: @olivialichti
Olivia covers international women's wrestling for FloWrestling and for United World Wrestling and handles social media for Wrestle Like A Girl. She was introduced to the sport in high school and was encouraged to watch international wrestling, which kickstarted her passion for covering women's freestyle. She begins her first year of school at McMaster University in Hamilton, Ontario where she will wrestle and study kinesiology.
"I love covering women's wrestling and shedding light on the many talented (and often under-appreciated) female athletes in our sport. I'm especially proud to be a female journalist in a space with a lot of male voices, and I look forward to inviting lots of other women to cover this sport with me."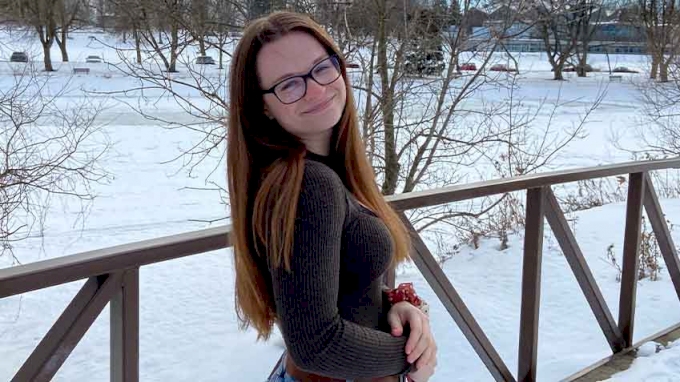 Laren Mason
Instagram: @loloslowdown
Lauren is a California native who currently resides in Utah and is a member of the US National team at 55 kg. She graduated from Simon Fraser where she was a four-time All-American. Lauren started her own marketing company where she works in wrestling media, including FloWrestling. She loves balancing her competition schedule and her work schedule to advance women's wrestling.
"I really love working in wrestling media because, as an athlete, I know how it feels to want more/better coverage, so as a part of that media, I am able to help to try and get that better coverage that wrestlers deserve. I also love the people I am surrounded by, and the connections I get to make daily."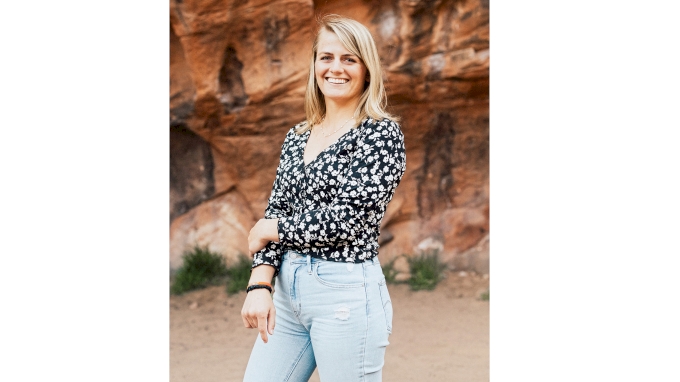 Hannah Mears
Instagram: @mearshannah
Hannah graduated from Penn State in 2020 with a degree in Broadcast Journalism. She was employed by Penn State Athletics as a sideline reporter, in-game host, videographer, and editor. She works as an on-air talent/videographer/editor for the Pittsburgh Steelers and Pittsburgh Penguins and continues to cover wrestling events throughout the country.
"I grew up with wrestling from a very young age and it's always been a passion of mine to cover the sport. A dream of mine is to be mat side at the NCAA tournament one day! It is my goal to be able to bring a stronger female presence to wrestling media while also trying to show people the athletes and fans that make wrestling its own amazing world."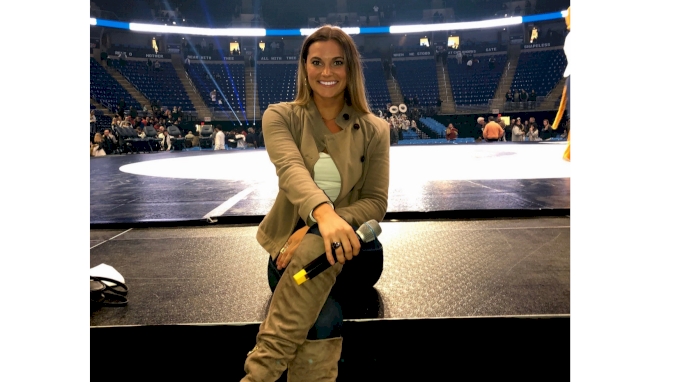 Taylor Miller-Gregorio
Instagram: @taylorgregor10
Taylor worked for wrestling at Oklahoma State in the sports information department in 2012 and was eventually named SID for wrestling, a position she kept through her undergrad career. She was hired at USA Wrestling in July of 2016 as a communications coordinator and currently serves as the Manager of Communications and Social Media. She recently had a child, Theo, on April 30.
"I'm convinced that I wouldn't be the communications professional I am today without the sport of wrestling. Despite not having a background in wrestling, I was welcomed into the space with open arms and have been fortunate enough to interact with some of the sport's most influential people, including athletes, coaches, parents, and other journalists, which have helped shape my career. I hope to see more and more women join me in wrestling journalism, and for any that are interested in the career, my DMs are open!"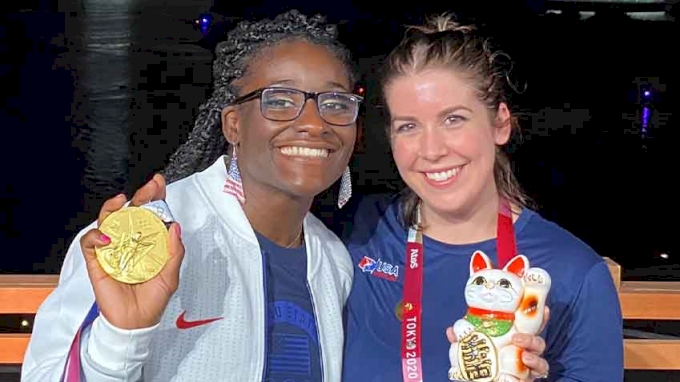 Ellen Paddock
Instagram: @ellenpaddock
Ellen took her first steps on a wrestling mat and spent countless hours at tournaments and Team X practices (her family club). She played volleyball through college at SUNY Brockport and majored in Journalism and Broadcasting and minored in Business Administration. She currently serves as a Communications Coordinator for USA Wrestling.
"Working in wrestling media has allowed me to combine my passion for the sport with my skills in journalism and broadcasting. My favorite part of working in this industry is getting to know the athletes and coaches better and being in the heart of the greatest community in sports."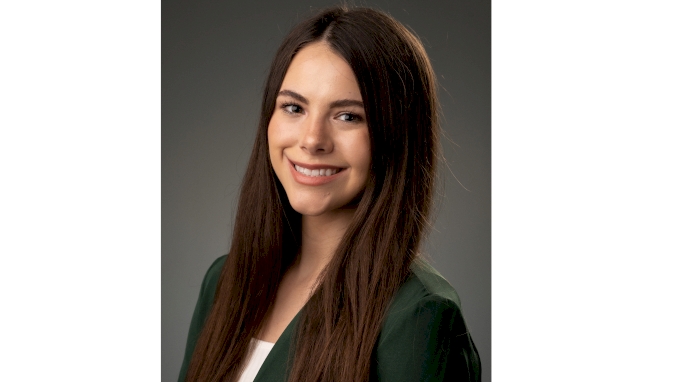 Shannon Scovel
Instagram: @shannonscovel1
Shannon is a college wrestling beat reporter for NCAA.com and a journalism Ph.D. candidate at the University of Maryland. A former Division I swimmer at American University, Shannon covered wrestling in college and has been with NCAA.com since 2018. Her work has also appeared in Yahoo Sports, Sports Illustrated, ESPNW, and USA Today.
"The wrestling community is truly special. I'm grateful to cover a sport with such a passionate fan base that holds me accountable and inspires me to create more innovative, engaging content. There's a unique bond that connects wrestling journalists too, as we all recognize the value of the sport and are committed to telling important stories of men and women chasing their dreams on the mat."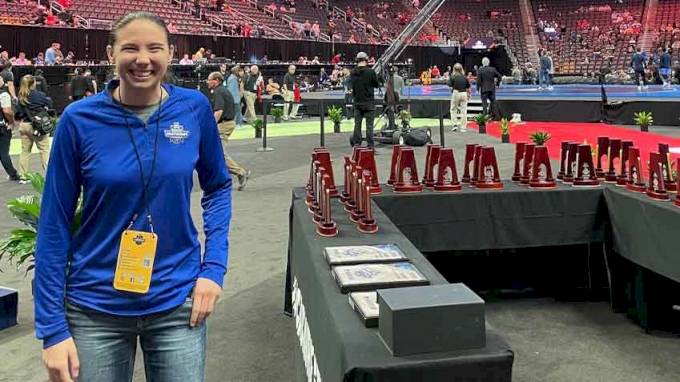 Koral Sugiyama
Instagram: @kaaarlsugiyama
Koral is a freelance journalist and graphic designer. She wrestled for and graduated from Campbellsville University in 2019 where she studied Communications with an emphasis in Digital Media. Sugiyama interned with USA Wrestling during the summer of 2018 with Gary Abbott and Taylor Miller-Gregorio. You can still catch her covering events for USA Wrestling.
"Working as a journalist in wrestling gives me another platform to be a fan of the sport. Fargo is a great example. I've played the role of athlete, coach, and journalist. Each comes with the experience that made me fall in love with the sport. As an athlete, I focused on the match in front of me, as a coach I focused on my athletes, as a journalist I'm given a birds-eye view of all the competition and I get to see first-hand the growth of the sport."