Cael Sanderson Signs A Contract Extension
Cael Sanderson Signs A Contract Extension
Cael Sanderson has reportedly signed a contract extension with Penn State.
Jul 7, 2022
by Jon Kozak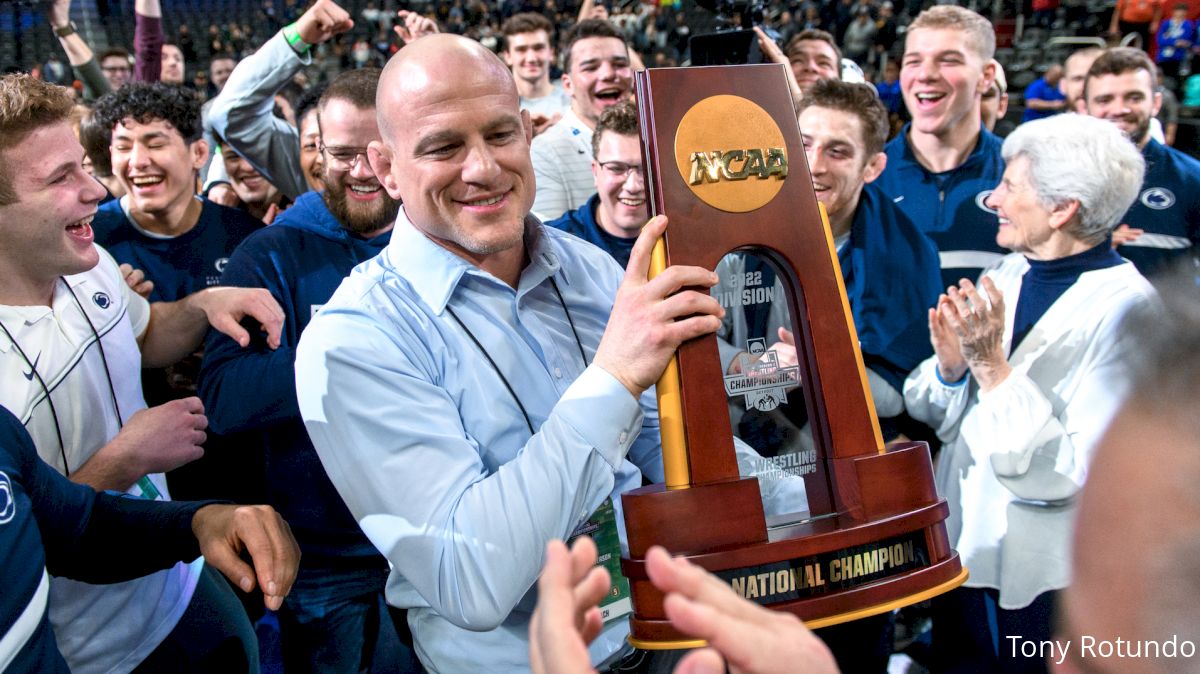 Penn State head coach, Cael Sanderson has reportedly signed a contract extension and will be staying in Happy Valley for the foreseeable future. Penn State is not required to disclose details on the specifics of the extension, however, the news was first reported by Max Ralph of the Pittsburgh Post Gazette and has reportedly been confirmed by a Penn State representative.
BREAKING: Retired PSU AD Sandy Barbour told @PGSportsNow in an interview that extending 9x NCAA champion wrestling coach Cael Sanderson isn't at the top of the to-do list moving forward because it's "already been taken care of." No details, but Sanderson appears to be locked in

— Max Ralph (@maxralph_) July 6, 2022
The news was also confirmed by Audrey Snyder, a writer for The Athletic who covers Penn State football:
Can confirm Cael Sanderson has signed a contract extension. PSU will not disclose any further details of the contract. https://t.co/3QFPFdoy1s

— Audrey Snyder (@audsnyder4) July 7, 2022
After winning 4 straight national titles and compiling a 159-0 record as an athlete for Iowa State, Sanderson went on to have an outstanding international career. He won a silver medal at the 2003 world championship before winning an Olympic gold medal in 2004. He then carried that success into coaching and transitioned to an assistant coaching position at Iowa State before becoming the head coach in 2007. For three seasons, Sanderson led Iowa State to 3 top 5 finishes at the NCAA tournament and 3 Big 12 titles.
However, Sanderson's greatest success has come as the head coach of Penn State. Since arriving in 2009, Sanderson has led the Nittany Lions to 9 total national titles and 6 Big 10 titles. Along with those accolades, members of the Penn State team during that time have achieved 32 individual national titles with 75 total All-Americans. Along with Sanderson locked in for years to come, the Nittany Lions are the defending national champions and return a lineup that includes 4 defending NCAA champions and 5 total All-Americans.