2022 USMC/USAW Junior and 16U National Championships
Fargo Team Preview: Oklahoma Is In The Hardware Hunt
Fargo Team Preview: Oklahoma Is In The Hardware Hunt
Several of the state's top standouts are absent from the Fargo entry list, but Oklahoma has an assortment of hammers capable of bringing home hardware.
Jul 6, 2022
by Andy Hamilton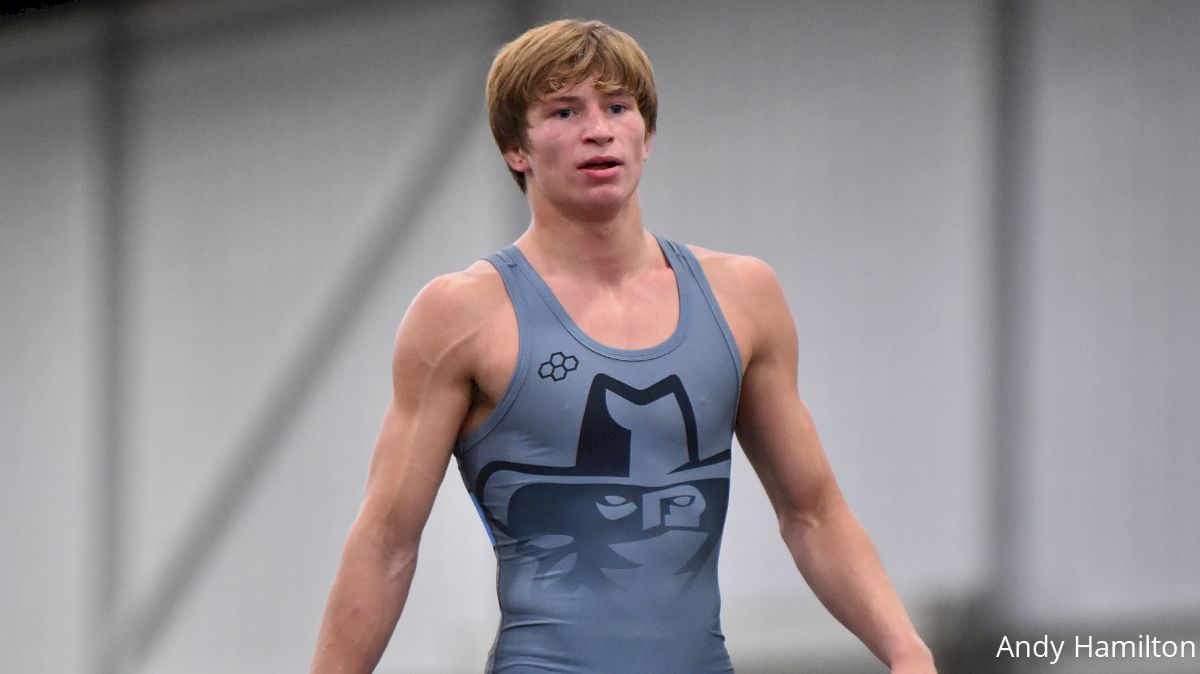 Oklahoma finds itself in somewhat of a revolving door situation with its roster heading into Fargo this year. While 2019 16U freestyle champ Cael Hughes is back and expected to be a force at 132 pounds after missing last year due to injury, three-time Fargo champ Jordan Williams isn't on the entry list for a run at a fourth title. Similarly, several more of the state's top standouts are absent from the Fargo list, but Team Oklahoma is still headed north with a squad that figures to collect plenty of individual hardware, including 2021 All-Americans Zane Donley, K.J. Evans and Talon McCollom and a mix of new hammers.
2021 Freestyle Team Finishes
16U — 18th
Junior — ninth
2021 Fargo All-Americans
16U freestyle
K.J. Evans — second at 152
Clayton Giddens — seventh at 126
Talon McCollom — fifth at 160
Junior freestyle
Zane Donley — champion at 100
Treshaun Tecson — third at 100
Christian Forbes — fourth at 106
Jordan Williams — champion at 145
Harley Andrews — eighth at 285
Hammers To Watch
#9 K.J. Evans (Junior/152) — Registered five shutout wins in six matches last year during his run to the 16U freestyle finals, where he dropped a 10-9 shootout against Zack Ryder. The two-time state champion posted a runner-up finish this spring at the U17 World Team Trials.
#7 A.J. Heeg (Junior/182) — An Oklahoma commit who his second state title in February. Heeg went 4-0 in freestyle last month at the Junior Duals, highlighted by a win against Ironman champ Brody Conley.
#2 Cael Hughes (Junior/132) — Currently ranked 13th on the 2023 Big Board. The Oklahoma State recruit reached the Fargo finals in both styles back in 2019 in the 16U division and claimed a freestyle title that year. Hughes went 8-0 in freestyle last month at the Junior Duals with five techs, two pins and a win over third-ranked Kannon Webster.
#10 LaDarion Lockett (16U/152) — Won the Ironman last December during his 38-1 freshman season, helping elevate him to #4 on the 2025 Big Board. Placed third this spring at the U17 World Team Trials.
HM Jersey Robb (Junior/195) — A three-time state finalist and two-time champ who's coming off two straight undefeated seasons. Robb is an Oklahoma State commit. He's ranked #35 on the 2023 Big Board.
HM Jace Roller (Junior/145) — Posted a 6-2 freestyle record last year in Fargo but fell a couple wins short of the podium after dropping 10-9 and 13-10 bouts. Claimed a state title in February and went 5-2 last month in freestyle at the Junior Duals, where he notched a win against then-#5 Brock Herman.
#20 Kael Voinovich (Junior/152) — Coming off a 34-4 sophomore season that included a state title and a fourth-place finish at the Ironman. Went 4-1 at the Junior Duals.
Up-And-Coming Prospects Who Need To Be On Your Radar
Colt Collett (16U/113) — Won a state title as a freshman in February and followed that up with a sparkling performance at last month's 16U Duals, where he went 8-0 with seven techs and a pin.
HM Zane Donley (16U/106) — Ran through his bracket last year in Fargo on his way to a Junior title at 100 pounds. This year, he's back in the 16U division, which figures to be deeper and more competitive.
HM Beau Hickman (16U/145) — Went 2-2 in freestyle last year in Fargo, where he dropped competitive matches to credentialed opponents. Captured a state title in February as a freshman at 132.
HM Trae Rios (16U/138) — Coming off an 8-0 performance at the 16U Duals, where he registered four techs, three pins and a win by forfeit.