The Good And Bad Of The NCAA's New Rules For True Freshmen
The Good And Bad Of The NCAA's New Rules For True Freshmen
A breakdown of the pros and cons of the NCAA's bylaws regarding true freshmen competing attached next season.
Jun 21, 2022
by Jon Kozak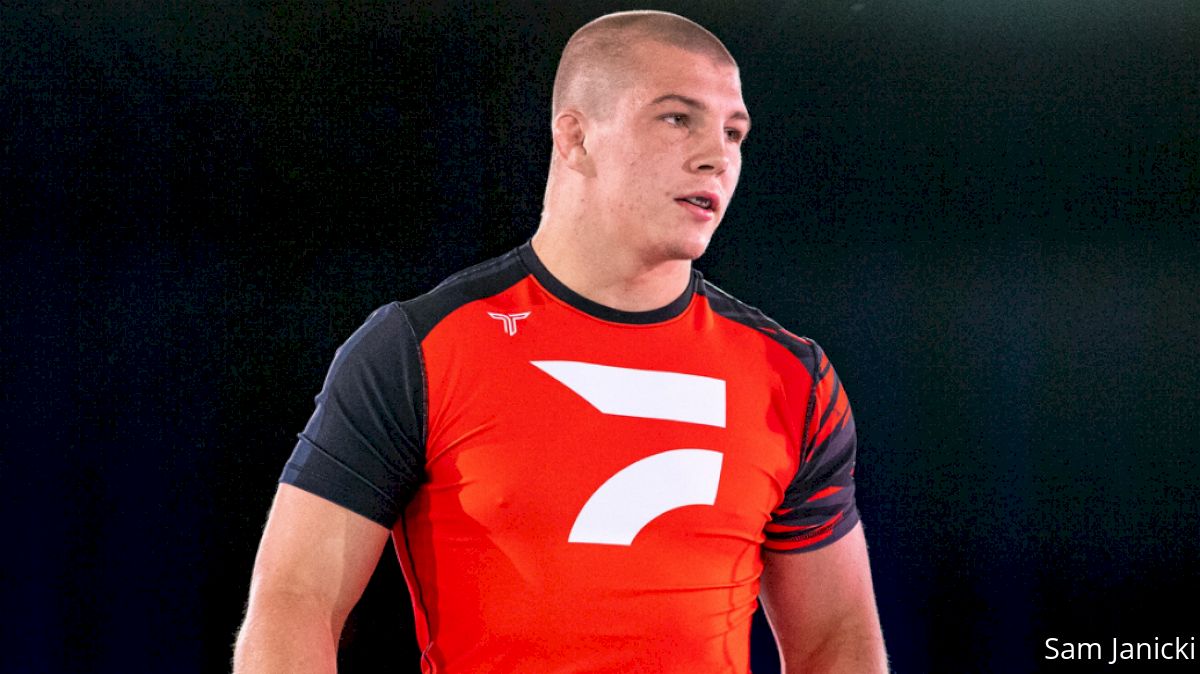 Last week, new bylaws were passed that will significantly impact NCAA Wrestling in the 2022-23 season. We broke down all the changes that will go into effect from those rules here. However, in the article below, we break down some of the pros and cons of how these new rules will impact next year's true freshmen.
True Freshmen In Big Duals And Tournaments!
Perhaps the biggest change for true freshmen from the new rules is they can now compete attached 5 times throughout the year and still keep their redshirt intact. That means a number of things but the most significant to many college wrestling fans is their favorite team will now be able to roll out true freshmen in meaningful dual meets and tournaments. For instance, teams like Ohio State, Iowa State, and NC State have an incredible class of true freshmen next year. It's likely many of those true freshmen will redshirt but could have an impact in a big dual meet. Now, fans won't have to wait a year to watch their new stars take the mat in a home dual!
Beyond the dual meets, there are a few early-season tournaments that only allow attached wrestlers to compete - most notably the Cliff Keen Las Vegas Invitational. Normally, we wouldn't see the top true freshmen at this tournament because they'd be in redshirt. However, next year we could see the following from the top 25 in the class of 2022 Big Board wrestle at the CKLV - #1 Nick Feldman, #3 Jesse Mendez, #4 Nic Bouzakis, #6 Troy Spratley, #13 Rylan Rogers, #15 Hunter Garvin, #18 Mitchell Messenbrink, #22 Danny Wask, and #24 Luke Geog. That type of talent insertion into an already loaded CKLV is outstanding for both wrestling fans and athletes. Fans get to see how close the true freshmen are to the best in the country and, should a freshman have a breakout performance at the CKLV, it could bolster their case for their redshirt to be pulled and start right away.
Watch Nick Feldman make the junior world team: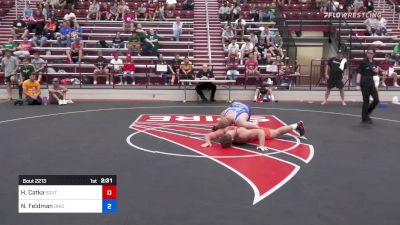 Unlock this video, live events, and more with a subscription!
Get Started
Already a subscriber? Log In
Less Forfeits In Duals
Along with the above change, we should expect to see fewer forfeits in meaningful dual meets. We know the college wrestling season is long and grueling, leaving many dealing with mid-season injuries that cause wrestlers to miss dual meets. It's also important to note many teams throughout the country have strict roster caps, resulting in limited flexibility for coaches' options when a starter goes down with an injury mid-season. And on top of those reasons, we've recently seen coaches prioritize a "lighter" match schedule in order to keep their wrestlers from being bogged down by an extensive amount of weigh-ins throughout the season. Now, rather than forfeiting 1 of the 10 matches in a dual meet, a coach can insert true freshmen to fill in for the absent starter. Simply put - we should see fewer forfeits in dual meets this season!
Less True Freshmen In Early Opens
Not to be overlooked in this rule, true freshmen are NOT allowed to compete in the first semester unattached. The powers at be were likely trying to help true freshmen better transition into their college careers - limiting their competition dates so they can focus on academics. While that is a great motive, we'll likely see far fewer true freshmen compete in early season opens such as the MSU Open or the Daktronics Open. With only 5 attached competition dates, coaches are unlikely to use one of those dates early in the season when they are unsure if they'll need that competition date 3 months later in an important dual. This could prove to be a negative side-effect of the rule, hindering the early season development of true freshmen who don't wrestle in the first semester.
Luka Wick won the freshman/sophomore division at last year's MSU Open. How many true freshmen will we see at these early opens moving forward?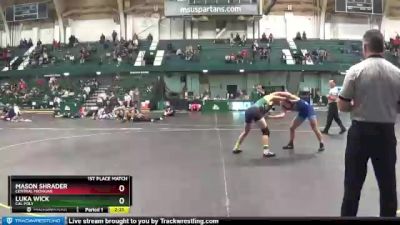 Unlock this video, live events, and more with a subscription!
Get Started
Already a subscriber? Log In
The Redshirt Rule = Just For Freshmen…For Now
Allowing true freshmen to wrestle attached in tournaments and dual meets while keeping their redshirt intact is a refreshing change in the college wrestling landscape. However, why just make this exception for true freshmen? Many times we'll see a stand-out wrestler use their eligibility as a true freshman but redshirt later in their college career - think Zain Retherford. Should a wrestler choose to redshirt after his freshman year, he would not be able to wrestle attached during his respective redshirt season. If an exception is made for true freshmen in redshirt, it should be made for any wrestler in redshirt. Hopefully, we'll see an amendment to this rule in the near future that would allow any wrestler to participate in up to 5 competitions attached and still be eligible to redshirt.