GLVC
McKendree Women Enter Transfer Portal
McKendree Women Enter Transfer Portal
Twelve McKendree wrestlers have entered the transfer portal as the Bearcats enter the post-Sam Schmitz era.
May 6, 2022
by Kyle Klingman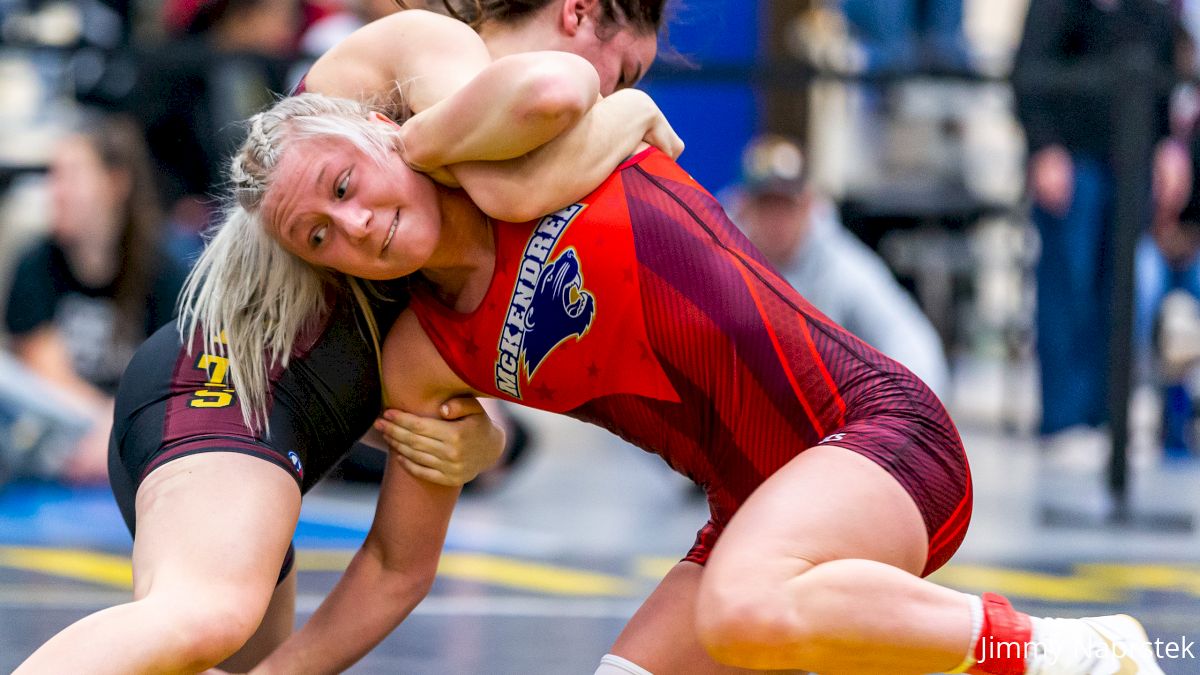 The McKendree women's wrestling program has work to do now that head coach Sam Schmitz has left for Central Methodist University. The three-time defending national collegiate team champions (NCAA programs) may experience a mass exodus with the departure of Schmitz.
Twelve wrestlers have entered the transfer portal, including 2022 US Open champion Felicity Taylor and 2022 national champion Cam Geurin.
"I think we made the decision (to enter the transfer portal) with us not knowing what's going on at McKendree," Taylor said. "We don't know who our coach is going to be or anything like that. Most of us are entering it now for options and we're exploring what else is out there and figuring out what's best for us in our next chapter. Some of us still might stay. A lot of us are waiting on who the next head coach will be.
"I'm trying to figure out what's best for my career and my next step. I'm definitely keeping my options open and trying to figure out what's best for me next. I really only entered just to keep my options open so I could talk to other colleges. If you're not in the portal there's not much you can do."
The Bearcats have been the team to beat since NAIA programs and NCAA programs hosted separate tournaments beginning in 2020. McKendree has won the past three National Collegiate Women's Championships and has the firepower to win again next year if everyone stays.
Schmitz accepted the role of wrestling director and head men's coach at Central Methodist University — an NAIA program in Fayette, Missouri. Taylor indicated that she is strongly considering transferring to CMU to continue training with Schmitz.
McKendree wrestlers in the transfer portal
Jaycee Foeller
Cam Guerin
Grace Kristoff
Esther Levundusky
Joye Levundusky
Emmily Patneaud
Skye Realin
Payton Stroud
Victoria Nunez
Felicity Taylor
Caitlyn Thorne
Elvie Villa