2022 USMC US Open Wrestling Championships
Why Penn State Fans Can't Miss The US Open
Why Penn State Fans Can't Miss The US Open
Don't worry Nittany Lion fans, you still have a lot of fun wrestling to look forward to this off-season.
Apr 15, 2022
by JD Rader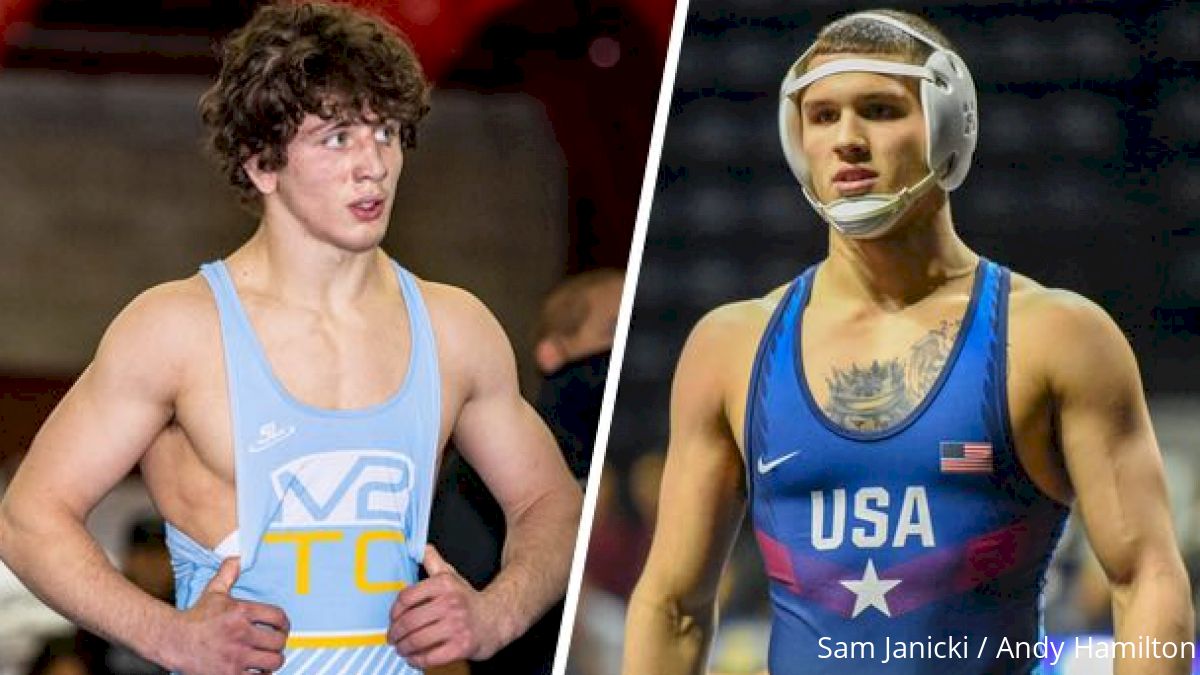 The NCAA season might be over, but there is no off-season for true wrestling fans. College wrestling fans can now switch their hopes to their favorite wrestlers making World Teams. That process starts with the US Open.
Penn State fans might get the most questions answered of any team in Las Vegas. Of their five entries, four of them are split between two weights and could be future roster battles.
Penn State Entries (All U20)
57 kg - Gary Steen
57 kg - Robert Howard
74 kg - Alex Facundo
74 kg - Levi Haines
86 kg - Lucas Cochran
Two Huge Potential Roster Battles
At 57 kg we could be getting a preview of the battle for the 125 lbs starting spot next year. Robert Howard was the guy in 2021. He didn't make his debut until mid-February, which lead to a 7-6 season, but he did make the round of 16 at NCAAs losing to Taylor LaMont and Patrick McKee. Howard was sidelined this year while recovering from surgery, leading to Penn State picking up Drew Hildebrandt in the transfer portal.
One year younger than Howard, Gary Steen redshirted this year where he went 5-5. A PA prep from Reynolds High School, Steen was a 2X Pennsylvania state champion. Howard will have the clear advantage if he is healthy, especially in freestyle. In high school, Howard was a 3X Cadet World Team member and Youth Olympic Games gold medalist.
Watch Howard make a Cadet World Team over Iowa's Jesse Ybarra below.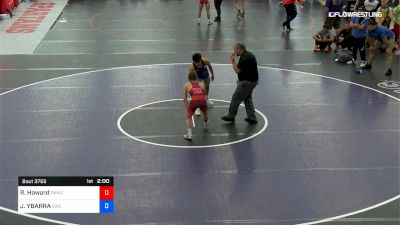 Unlock this video, live events, and more with a subscription!
Get Started
Already a subscriber? Log In
Top names in the field with Howard and Steen:
Richard Figueroa II
Cooper Flynn
Troy Spratley
Spencer Moore
Nico Provo
Andre Gonzales
Howard and Figueroa know each other well as they have spent time overseas on multiple Cadet World Teams together.
Figueroa and Steen met at the 2018 Cadet WTT with Figueroa winning by tech. Watch the match below.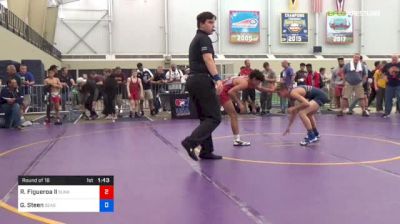 Unlock this video, live events, and more with a subscription!
Get Started
Already a subscriber? Log In
Steen hasn't had much luck against the rest of the field either, getting pinned by Spencer Moore at FloNats in 2019.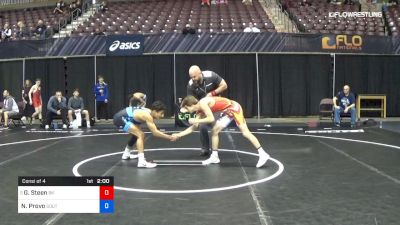 Unlock this video, live events, and more with a subscription!
Get Started
Already a subscriber? Log In
---
At 74 kg we could be seeing a roster battle between two superstars. Levi Haines, a high school senior, will be joining the team next year and Alex Facundo just completed his redshirt year in Happy Valley. Both of these wrestlers are massive recruits with high expectations.
Expectations for Facundo might have been lowered just a bit after his redshirt year where he went 12-3 with losses to John Martin Best, Caleb Fish, and Thomas Bullard. Not bad losses by any means, but as a 2X Cadet World medalist and the #2 recruit coming out of high school, expectations were sky-high.
The expectations are still there for Levi Haines. The Biglerville native would have been going for his 2nd Pennsylvania state title this year but opted to forgo his senior year to focus on bigger things like college opens. While competing at 157 lbs, Haines won the Edinboro Open and beat Ohio State's top commit from 2021, Paddy Gallagher, along the way.
Watch Levi Haines win over Paddy Gallagher below.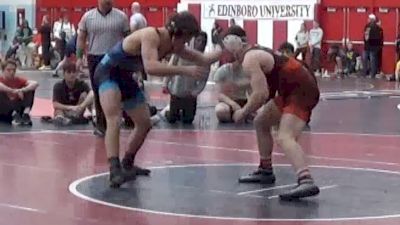 Unlock this video, live events, and more with a subscription!
Get Started
Already a subscriber? Log In
Haines wrestling up at 74 kg (163.14 lbs) shows he might have outgrown the 157 lbs weight class. If that's the case, one of these guys will have to be riding the bench for a year or two while Carter Starocci is at 174 lbs.
Top names in the field with Facundo and Haines:
Nicco Ruiz
Stoney Buell
Clayton Ulrey
Vincent Zerban
With a field like this, there is a good chance we get an all Penn State final.
---
There's no potential roster battle for Lucas Cochran at 86 kg, but it will be a good test to see where Lucas Cochran is at. The Utah native competed at 197 this year and went 12-3 while competing unattached in open tournaments.
Top names in the field with Cochran
Ryder Rogotzke
Brian Soldano
Bennet Berge
Wyatt Voelker
Thomas Stewart
This will be a good test for the young Nittany Lion as all five of these wrestlers are high-end recruits from the class of 2022.
---
Former Penn State Wrestlers Competing
57 kg - Nico Megaludis
79 kg - Vincenzo Joseph
86 kg - Mark Hall
All three of these wrestlers won both individual and team national titles during their time in the navy and white. All three of them have moved on and now compete for clubs other than the Nittany Lion Wrestling Club, however.