MIAA
Sam Schmitz Named Director Of Wrestling At Central Methodist
Sam Schmitz Named Director Of Wrestling At Central Methodist
Former McKendree women's coach Sam Schmitz has accepted the role of wrestling director and head men's coach at Central Methodist.
Apr 14, 2022
by Kyle Klingman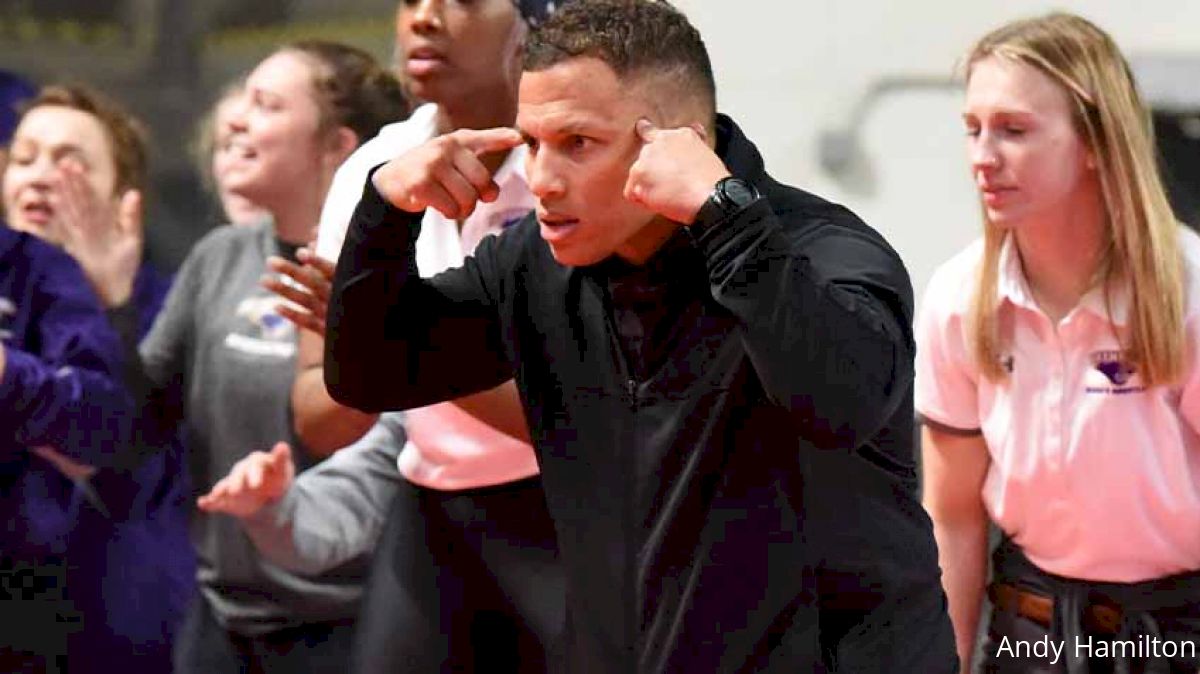 One of the most successful women's college coaches in recent memory has accepted a new role at a new university. Former McKendree head women's coach and assistant men's coach Sam Schmitz has accepted the role of wrestling director and head men's coach at Central Methodist — an NAIA program in Fayette, Missouri.
Schmitz led McKendree to three straight NCWWC (NCAA schools) titles from 2020 through 2022. Brieana Delgado will continue her role at Central Methodist as head women's coach.
"At McKendree, I was the head women's coach but I was an assistant for the men," Schmitz said. "I'm basically going to do that role in reverse at Central Methodist. I'm going to be at women's practice every day and helping the women. If there's wrestling practice, I'm there with my shoes on.
"Coach Delgado knows what she's doing so I'm there to support her and help her. It's her program and if I can be a resource for her in any way that's what I'm there for. We want to create a system that people can look at for men's and women's programs to create a family-type atmosphere that I think we created at McKendree.
Below is the full press release from Central Methodist about Schmitz's new role.
New Wrestling Coach Schmitz Comes Highly Decorated
Story by Scott Queen - Central Methodist University's new director of wrestling and head men's wrestling coach comes to the Eagles with no shortage of hardware. Sam Schmitz has three consecutive national titles as the women's coach and several top 5 finishes as men's assistant coach at McKendree University.
Schmitz is anxious to get to work at Central.
"I'm nervous and I'm excited," said Schmitz. "This is a big step for me and for my family."
Schmitz said that one thing won't be any different, though.
"The recipe for success doesn't change," he said. "It always has come straight from my heart."
Schmitz has nine years of experience under his belt as a head coach, but some of that coaching prowess was learned from his old college coach and now Central Methodist's vice president for enrollment management and athletics, Dr. Joe Parisi.
"His success was unmatched as a head coach and I did a lot of learning," Schmitz said. "He created the blueprint, especially with the small things he did outside of coaching. I've learned from that. I'm not going to do exactly as he did, but I'm adding my own touch and making the approach mine."
Parisi said that he and athletics director Jeff Sherman, along with President Roger Drake, have high expectations for their new coach.
"He's got great tools and a great heart," Parisi said. "He is a master technician and an excellent recruiter. We can't wait to see the changes in our program."
As a college wrestler under Parisi, Schmitz was an NAIA all-American on two of Parisi's seven national championship teams.
He has a proud history with Parisi, but Schmitz is also looking forward to working with legendary coach and now CMU athletic director Jeff Sherman.
"You see a lot of things in 37 years as a head coach," Schmitz said. "I can't wait to visit more with him and learn."
Schmitz has three consecutive NCWWC national championships under his belt at McKendree. In addition, Schmitz was the one coach nationally to serve as a clinician earlier this year at the prestigious high school national championships.
Besides being the men's head coach at Central, Schmitz will serve as the director of wrestling, overseeing the Eagles' successful women's wrestling program and Head Coach Brieana Delgado. She is looking forward to learning from the veteran.
"He has a great reputation and I'm looking forward to working with him," she said. "I'm also looking forward to re-connecting with his wife, who is one of my old teammates."
Schmitz, from Oregon, comes to Central with his wife, Michaela, a three-time national champion and the first female to win a boys' high school championship. They have two children.