2022-23 Women's College Commitments
Iowa Women Pick Up Two More Commitments
Iowa Women Pick Up Two More Commitments
The Iowa women's wrestling program just picked up its ninth and tenth commitment as the Hawkeyes continue to build on their inaugural recruiting class.
Apr 12, 2022
by Kyle Klingman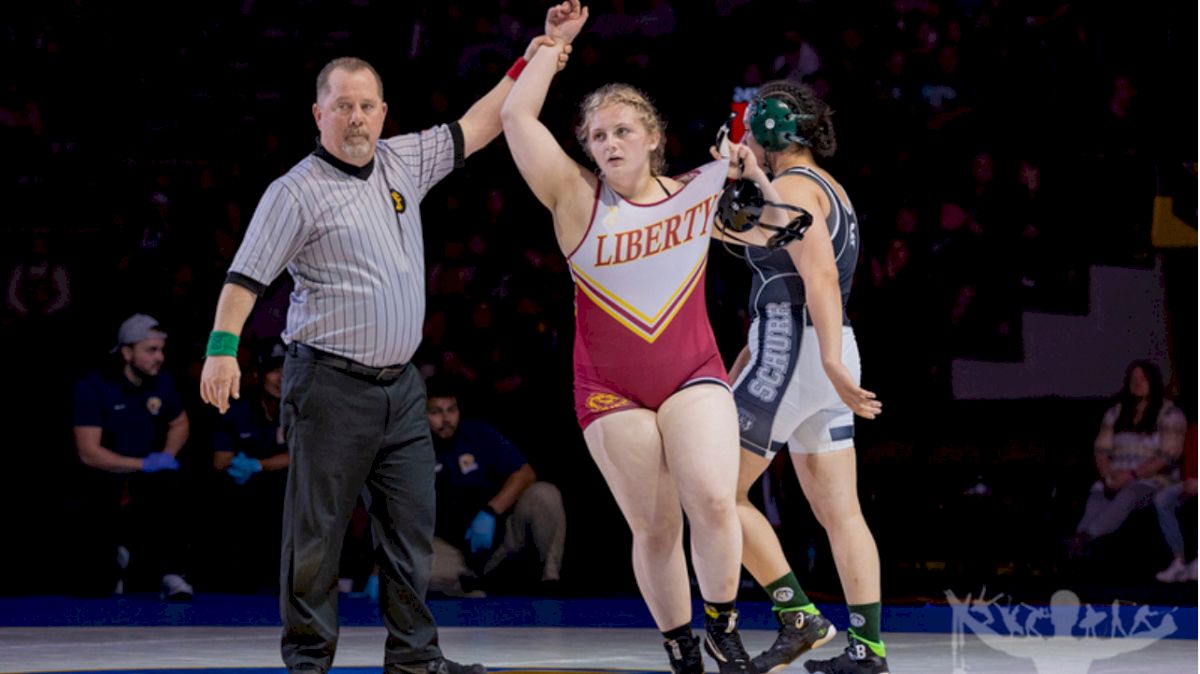 Iowa coach Clarissa Chun just added commitments #9 and #10 to its monster inaugural recruiting class. Sam Calkins (#1 at 200 pounds) and Bell Mir (#6 at 144 pounds) confirmed that they will wrestle for the Hawkeyes.
Calkins, a senior at Liberty High School in Brentwood, California, is a two-time Fargo All-American, including a junior title in 2021, and a California state champion.
"I loved the environment once I stepped foot on campus along with all the resources Iowa offers," Calkins said. "After talking with Coach Chun I felt as if she was the best coach I could have to push me and help me achieve my goals."
Mir attends Centennial High School in Las Vegas and won the 2021 Girls Folkstyle Nationals. Her father, Frank, was a two-time UFC heavyweight champion. Bella has also fought in Mixed Martial Arts competitions and has a 2-0 record.
Current Iowa Commits
Kylie Welker — #1 at 164 pounds
Ella Schmit — #6 at 122 pounds
Reese Larramendy — #1 at 144 pounds
Nyla Valencia — #3 at 112 pounds
Emilie Gonzalez — #10 at 106 pounds
Brianna Gonzalez — #1 at 100 pounds
Nanea Estrella (transfer from Menlo) — 2nd at 2022 NAIA Championships
Ava Bayless — #12 at 112 pounds
Bella Mir — #6 at 144 pounds
Sam Calkins — #1 at 200 pounds