2022 NCAA Watch Party: Conference Weekend
Five Pac-12 Storylines To Follow
Five Pac-12 Storylines To Follow
A look at five of the top angles to follow Sunday when the Pac-12 Championships begin in Tempe.
Mar 4, 2022
by Nick Zeller-Singh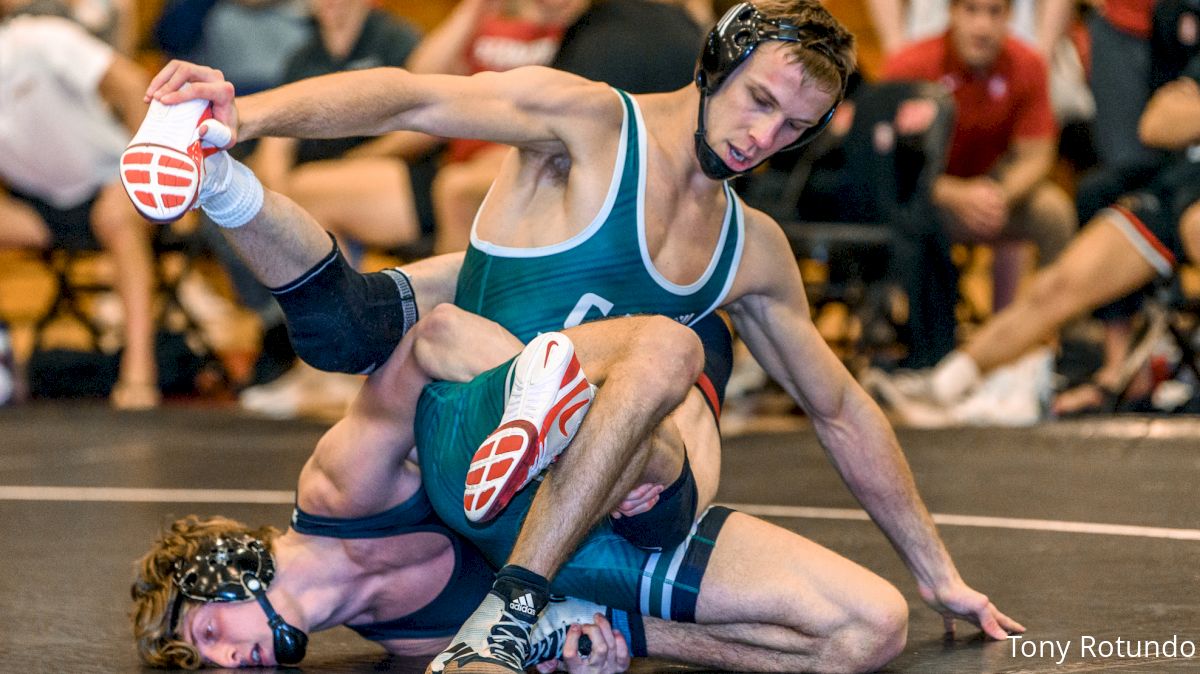 Singular stars have shined bright in the Pac-12 in recent years with Zahid Valencia winning the conference wrestler of the year award three straight years before Shane Griffith claimed the honor each of the past two seasons. But Griffith has plenty of competition this season — not just in his pursuit of matching Valencia's feat.
The Pac-12's 165-pound class is one of the most star-studded brackets the conference has produced in recent years with three elite hammers.
Cal Poly's Evan Wick, a two-time All-American for Wisconsin who joined the Mustangs this season as a transfer, is 16-0, including a pair of wins against Griffith, the returning NCAA champ. Wick captured the #1 seed for the conference tournament, which means Griffith will have to contend with Arizona State All-American Anthony Valencia on the bottom side of the bracket.
Griffith earned the #2 seed, thanks in part to a 7-6 victory last month against Valencia, who enters the conference tournament trying to get himself back on track. He won his first 13 matches of the season before dropping a 9-1 major decision against Wick. He has since lost four of his last five matches.
Another Chapter At 141
Stanford's Real Woods and Oregon State's Grant Willits have forged one of the Pac-12's best individual rivalries over the course of the past two seasons. Woods posted major-decision wins in both of their meetings in 2020, but it's been back and forth since with Willits winning by fall in last year's conference tournament, the Stanford 141-pounder scoring a 6-3 victory at the NCAA Championships and Willits scoring another fall in February.
There's another conference title — and NCAA seeding implications — on the line Sunday in Tempe. Woods is currently ranked fifth nationally, four notches ahead of Willits.
Depth At 149
The transfer portal turned into a 149-pound revolving door for Arizona State last spring with Cory Crooks exiting and Kyle Parco arriving. The Fresno State transfer has backed up an All-American performance last season by going 19-1 this year. He's the #1 seed in one of the Pac-12's better brackets.
The weight class includes seventh-ranked Parco, #12 Jaden Abas of Stanford, #17 Legend Lamer of Cal Poly and Crooks, who transferred to Oregon State and is just outside the top 24.
Can Munoz Rise To The Top At 184?
Cal Poly sophomore Bernie Truax has turned in quite an encore to his All-American performance of a year ago, taking a 13-0 record into the Pac-12 Championships. The sixth-ranked Mustang 184-pounder hasn't lost to a conference opponent since the 2020 Pac-12 Championships.
While Truax has reinforced his status as one of the nation's best 184-pounders throughout the season, Oregon State's Trey Munoz has quietly ascended into the top 10 with a 20-3 record. Two of those three losses have come against Truax — a 3-1 decision in December and a 5-2 setback a month ago in the dual between the Mustangs and Beavers.
Will Someone Challenge The Sun Devils?
Arizona State enters the tournament having won four of the last five conference tournament titles, and the Sun Devils are favorites to capture another crown. Six ASU wrestlers — Brandon Courtney (125), Michael McGee (133), Parco (149), Jacori Teemer (157), Kordell Norfleet (197) and Cohlton Schultz (285) — earned #1 seeds.
Cal Poly, with Wick, Adam Kemp (174) and Truax, is the only other school with multiple #1 seeds.
Oregon State tops the field with seven wrestlers seeded to reach the finals. Stanford has four #2 seeds.
Can anybody challenge the Sun Devils this weekend?