Groundbreakers Hosted By Jordan Burroughs
Groundbreakers (Ep. 1) Lee Kemp
Groundbreakers (Ep. 1) Lee Kemp
Don't miss the first episode 1 in our new Groundbreakers series hosted by Jordan Burroughs and featuring Lee Kemp.
Feb 25, 2022
by David Bray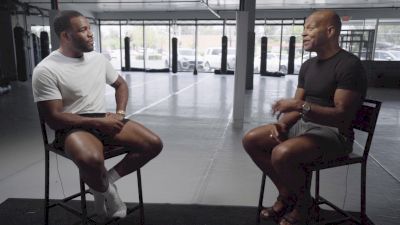 Jordan Burroughs sits down with some of the most influential African American figures in the sport of wrestling. These are people who forged their own path and changed the course of wrestling in America and the World.
In episode 1, Jordan Burroughs travels to Sacramento, CA to visit with 3x World Champion Lee Kemp. The two discuss Lee's upbringing, how Dan Gable was a looming figure in Lee's career and how the 1980 USA boycott of the Olympics has impacted Lee to this day.