Big 12
AJ Ferrari Out For Rest Of 2022 Season
AJ Ferrari Out For Rest Of 2022 Season
John Smith has publicly stated that AJ Ferrari is undergoing surgery and done for the season.
Feb 15, 2022
by JD Rader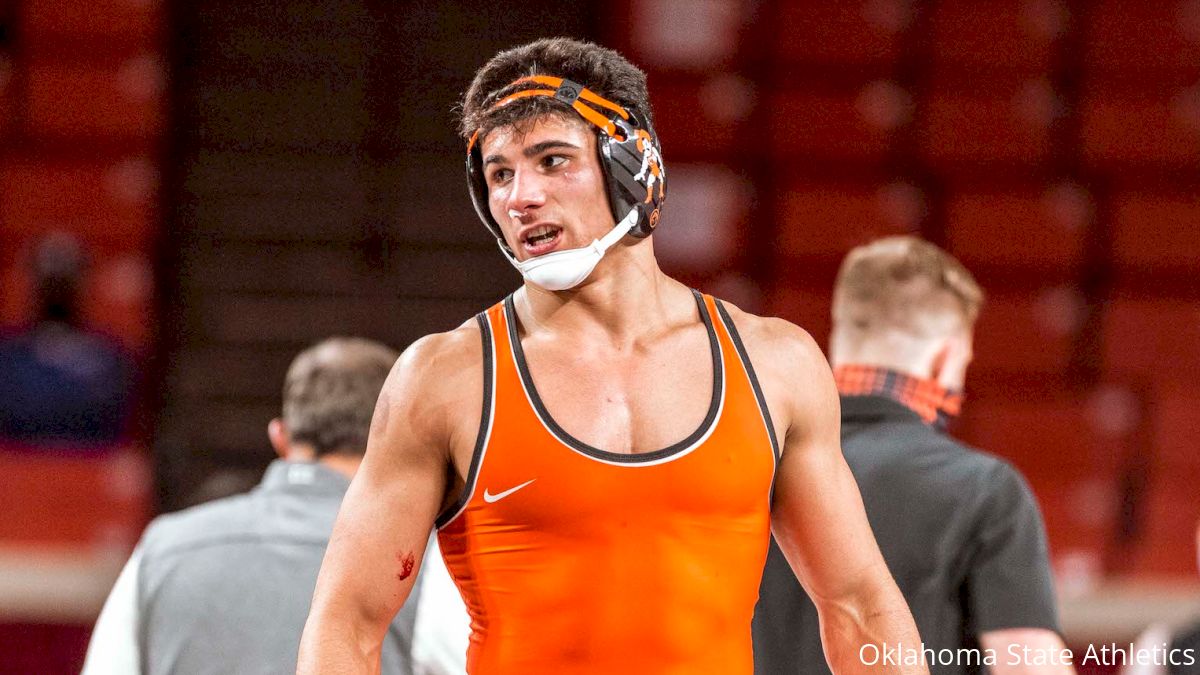 2021 NCAA champion AJ Ferrari will not be wrestling for the remainder of the 2022 NCAA season due to injuries suffered in a car accident on January 24th. Oklahoma State student journalist Braden Bush reported on Twitter that Oklahoma State head coach John Smith broke the news on his radio show.
On his weekly radio show tonight, coach John Smith says there is no chance of AJ Ferrari returning to the mat this season.

Smith says a surgery is being scheduled for Ferrari, but they have every intention of him being fully healed up and ready to go next year. #OKState

— Braden Bush (@BradenBush21) February 15, 2022
This is in contrast with Ferrari's social media post four days ago where he stated he was hoping to be back soon.
A huge thanks for all the prayers🙏🏽 for me, and Isai @YoungIsai6 involved in the 🚙 accident. We are both doing great and I am steadily recovering back to 💯% - All thanks to God watching over me throughout it all.☝🏽
🚨A huge thanks to the best meat🥩 around Lomelo's🥩 Market❗️ pic.twitter.com/JAL2Y2XpHY

— AJ Ferrari (@mrfasttwitch) February 11, 2022
Prior to Ferrari's car accident, he was ranked #1 at 197 lbs and undefeated on the year. In Ferrari's abscence, junior Gavin Sitka has stepped up as the 197 lbs starter and gone 1-4 in duals.
It is unlikely that Ferrari will qualify for a medical redshirt and lose his bid to become a 5X NCAA champion.