2022 Princeton vs Lehigh
Lehigh vs Princeton: EIWA Dual Of The Week
Lehigh vs Princeton: EIWA Dual Of The Week
All the EIWA action coming your way as we near the conclusion of the regular season.
Feb 9, 2022
by Andrew Spey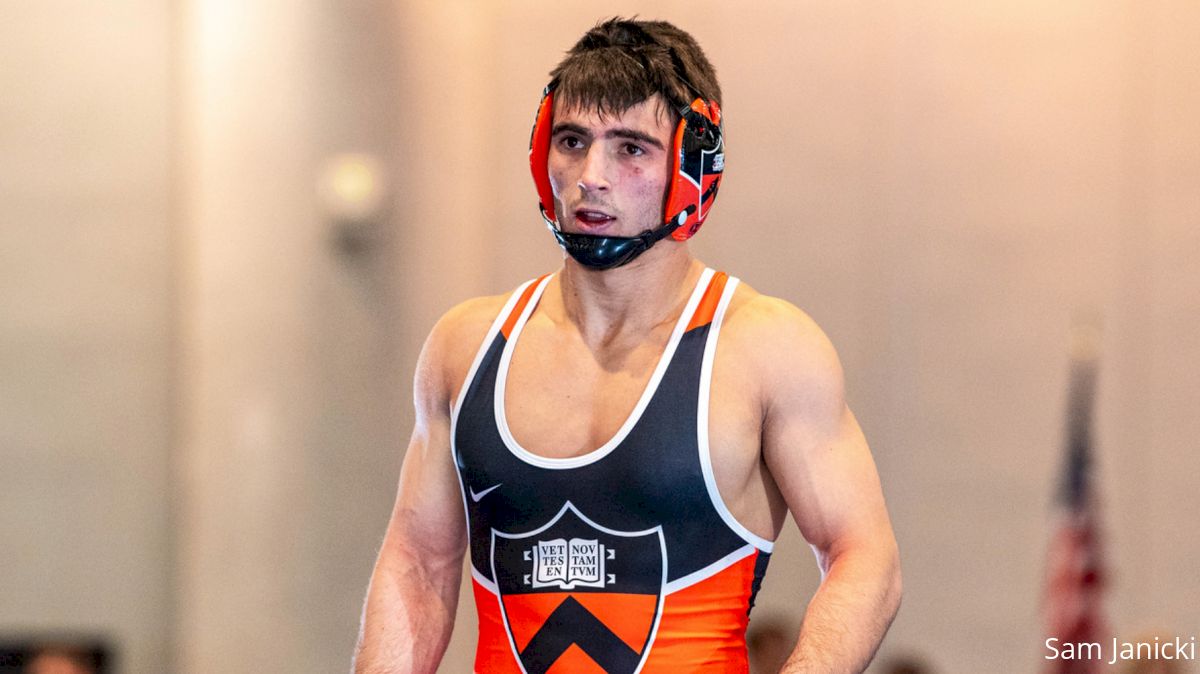 The Penultimate weekend for dual meets and the last major weekend for intra-EIWA matchups. Which means heaps of Eastern heat is being served up. Check out some of the matchups we're most excited about and links to help you watch them!
All times Eastern, duh!
Friday, February 11
Harvard at Columbia, 5:30 PM
Watch on ESPN+ (link)
165: #12 Philip Conigliaro (H) vs #20 Josh Ogunsanya (C)
A classic battle of Boston vs New York. You know these rivalries: Harvard vs Columbia, Red Sox vs Yankees, Dunkin Donuts vs Sbarro's, Good Will Hunting vs Goodfellas. these are all very extremely similar rivalries that all locals will agree are fiercely and seriously contested.
Brown at Columbia, 7:00 PM
Watch on ESPN+ (link)
149: Blake Saito (B) vs Danny Fongaro (C)
Saito just knocked off Artalona of Penn. Can he get back on track after losing to another Ivy League rival in Marshall Keller? That's why they schedule these duals, to find out who would win wrestling matches!
EIWA DotW: Princeton at Lehigh, 7:00 PM
This season, Princeton has only lost to perennial powers Iowa, NC State, and Cornell. Meanwhile, Lehigh beat Cornell during a post-new year's hot streak which saw them peel off four wins against EIWA foes in a row.
The Mountain Hawks got roughed up a bit in their most recent duals, but they look to get back to their winning ways as they host the formidable Tigers of Princeton in our EIWA DUAL OF THE WEEK.
125: #2 Pat Glory (P) vs #21 Jaret Lane (L)
165: HM Jake Marsh (P) vs Bruan Meyer (L)
These are some of the best matchups you are going to see all weekend, particularly at 157. Humphreys took a loss early in the season to Doug Zapf of Penn, which he recently avenged, but that defeat still set him back in the rankings after a year-long hiatus due to injury. Conversely, Monday got off to a hot start, beating two-time All-American Kaleb Young in a November dual and then defeating Will Lewan and Peyton Robb at the CKLV, which helped him climb up towards the top after his Ivy League mandated year-long hiatus.
But despite the higher ranking, Humphreys still won the only previous collegiate matchup between this pair of two-time national qualifiers, a 7-0 shutout win by Humphreys in the 2020 EIWA finals, which you can watch in the video below.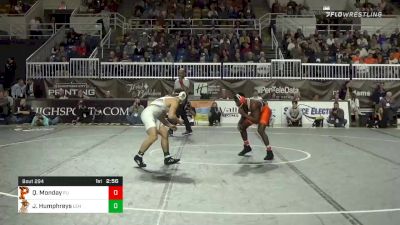 Unlock this video, live events, and more with a subscription!
Get Started
Already a subscriber? Log In
Regardless of the outcome of this dual, Humphreys and Monday should both get either the #1 or #2 seed at this season's tournament, scheduled to take place in less than a month from now.
UPDATE: After we pushed the publish button we received word that Humphreys will not be wrestling in the dual. While extremely disappointing, it is not terribly surprising, as Humphreys did not wrestle in Lehigh's last dual and, as previously mentioned, missed the entire 2020 season. Looks like we'll have to wait until Ithaca to see this rematch.
---
Saturday, February 12
Brown at Long Island, 12:00 PM
Watch on NEC Front Row (link)
Bears vs Sharks. Sounds like special programming for the Discovery Channel. What is this, cable TV? Is this a TV show narrated by Mike Rowe? Is that what's happening?
Binghamton at Cornell, 1:00 PM
Watch on ESPN+ (link)
I got yelled at one time for saying Albany was in "upstate New York". Apparently, I was supposed to call it the "Capital District", just like I'm supposed to say Binghamton and Cornell on the "Southern Tier".
That all may be true, but imo if you're beyond the reach of the Metro North then you're in Upstate New York. Sorry but I don't make the rules!
Anyway, these two teams from the part of New York state that's north of the Pennsylvania border are going to wrestle. It's a regional rivalry you don't want to miss!
Harvard at Hofstra, 1:00 PM
Still looking for a link to stream this matchup between private schools on the Eastern seaboard with two-syllable names that start with the letter H.
Penn at Princeton, 1:00 PM
Watch on ESPN+ (link)
125: #20 Ryan Miller (Penn) vs #2 Pat Glory (Princeton)
157: #21 Doug Zapf (Penn) vs #5 Quincy Monday (Princeton)
165: #23 Lucas Revano (Penn) vs HM Jake Marsh (Princeton)
Quaker Coach Roger Reina and company have the Penn program poised to peak at precisely the perfect point in time. They're 3-1 in the Ivy League and will secure runner-up status with a win over Princeton. The Tigers are led by undefeated junior Pat Glory at 125-pounds who hasn't dropped a collegiate match since the 2019 NCAAs.
Bucknell at Lehigh, 2:00 PM
Another classic Patriot League rivalry that you can watch right here on your favorite wrestling online magazine.
165: #15 Zach Hartman (B) vs #24 Brian Meyer (L)
Neither Bucknell nor Lehigh had particularly strong football seasons, going a combined 4-18 on the 2021 season, though the Mountain Hawks won the head-to-head game 38-6. Lehigh would taste defeat on the soccer pitch, however, losing in overtime to the Bison, 1-0.
None of this has anything to do with the wrestling dual but I'm pretty sure it mattered to the football and soccer players involved.
Sacred Heart at Hofstra, 3:00 PM
The Pioneers and the Pride are located on opposite sides of the Long Island sounds. Sacred Heart is in Fairfield, Connecticut, whereas you can find Hofstra in Hempstead, New York. I tried Googling how long it would take to swim across the Long Island Sound but all I got was equivocation and more questions. Whatever Google, just give me a number I'm trying to sound smart here not write a book report.
---
Sunday, February 13
Drexel at Penn, 12:00 PM
Watch on ESPN+ (link)
We've come to the end of the road of another excellent weekend of EIWA wrestling. Speaking of the end of the road, here's a blog I wrote after our 2018 Final X road trip where we stopped off at both Drexel and Penn, which is easy to do since their campuses are literally right next to each other in Philadelphia.
That trip was approximately three and a half years or a dozen lifetimes ago, depending on who's counting.
Also here is an interview I did with Dragon head coach Matt Azevedo and also an invaluable instructional video on proper finger taping from Cal Poly legend Chase Pami.
Enjoy the competitions! It's a great time to be an EIWA wrestling fan!