The Pulse With Andy Hamilton
The Pulse: How Coralville Is Becoming Wrestling's Hottest Hub
The Pulse: How Coralville Is Becoming Wrestling's Hottest Hub
Coralville's Iowa River Landing area has gone from an eyesore to the hottest hub in the wrestling world. Here's how it happened.
Jan 20, 2022
by Andy Hamilton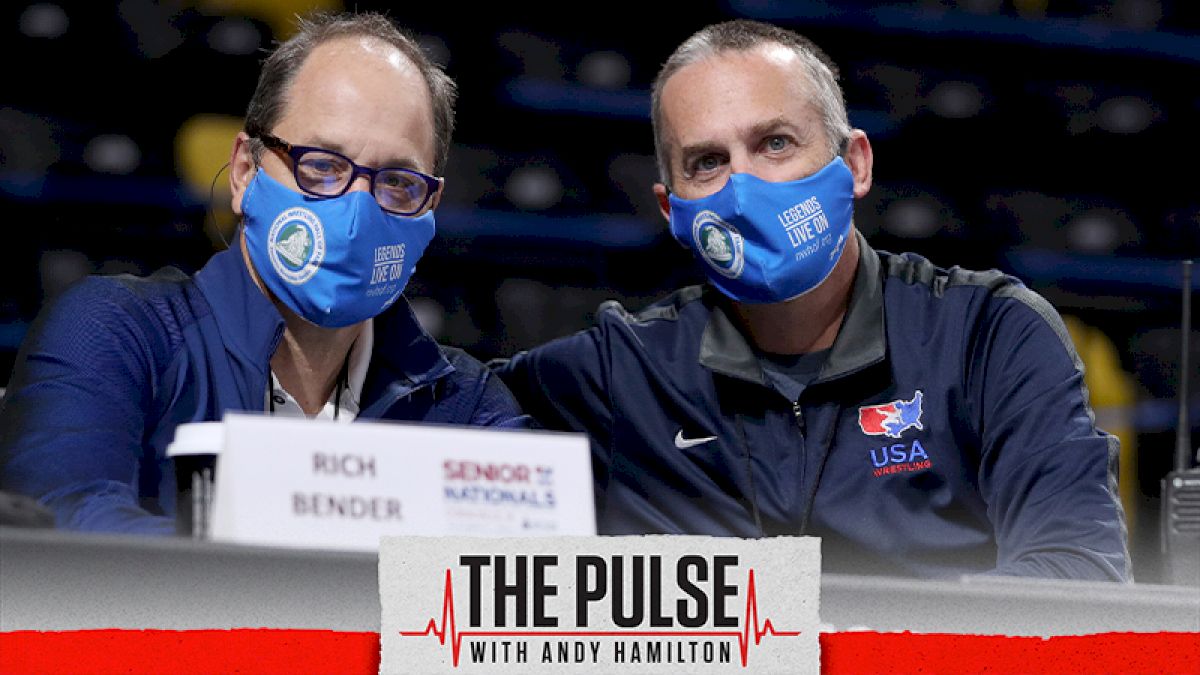 Unlock this article, live events, and more with a subscription!
Get Started
Already a subscriber? Log In
Josh Schamberger set out to change a neighborhood 21 years ago when he stepped into his current role as the president of the Iowa City/Coralville Convention and Visitors Bureau.
Back then, the front door to the community — the vibrant area now known as the Iowa River Landing — was an eyesore.
"There was a decrepit truck stop, a strip club, an adult bookstore and a cesspool of autos leaking fuel down in this land," Schamberger said. "We made a commitment we were going to get that turned around and be the gateway to the community. I'm pretty proud this district has become a bit of an attractor in and of itself."
Schamberger might be understating the overhaul when he says the 185-acre area has become "a bit of an attractor." Four new hotels have popped up in the last two decades, along with more than a dozen other restaurants and shops. The last big piece of the neighborhood puzzle snapped into place in 2020 when Coralville's Xtream Arena opened and instantly began reeling in high-profile wrestling events, along with minor league hockey, college volleyball and concerts.
The completion of that project tied nicely into one of Schamberger's current initiatives — making Iowa City and Coralville the epicenter of the wrestling world.
"If he could pack that arena 300 days a year with wrestling events he'd do it," Iowa coach Tom Brands said. "Josh Schamberger really believes that our community impacts the world of wrestling, and that is powerful."
How's this for global wrestling impact? United World Wrestling announced Thursday morning that it will take the World Cup back to Iowa in 2022 and 2023. But that's not all, the World Cup is coming back bigger and better than ever, thanks to a plan Schamber and his manager of sports development, Luke Eustice, crafted and pitched to the international governing body back in February of 2020 in Switzerland.
As a result, the first combined men's and women's freestyle World Cup will take place next December in Coralville.
"We couldn't be more excited," Schamberger said. "To be the first city in the world to have the men's and women's Senior freestyle together as one event is totally awesome."
Schamberger bounced around growing up, living on military bases in Puerto Rico and Cuba while his father flew with the Blue Angels. He attended high school at a wrestling hotbed — Poway — in San Diego, but he didn't wrestle.
"I followed wrestling a little bit there," he said. "I was on the high school golf team and spent all my time surfing. As soon as school got out, I went and surfed all day until dark."
His parents — both Iowa natives — retired and moved back to the state in 1997 and Josh has been here ever since.
"When I got to Iowa," he said, "I fell in love with wrestling immediately."
His current position strengthened those feelings.
Schamberger — along with Tom and Terry Brands, Dan Gable and Mike Duroe — helped lead the efforts to bring the 2012 Olympic Trials to Iowa City.
The event was a smashing success with sellout crowds, which led to an Iowa City Olympic Trials encore in 2016 and, ultimately, the 2018 World Cup and numerous events since, including the U.S. Senior Nationals, USA Wrestling's National Recruiting Showcase and the Dan Gable Donnybrook.
Iowa's first swing at the World Cup drew more than 6,500 spectators and produced memorable moments, but the absence of Iran and Russia left Schamberger feeling like there was a lot more juice in the orange.
Shortly after the 2018 World Cup, he started kicking around the idea of a combined event with the top men's and women's squads from around the globe competing side-by-side in the sport's ultimate team event.
He and Eustice ran the idea past men's and women's national teams coaches Bill Zadick and Terry Steiner, along with USA Wrestling executive director Rich Bender and USA Wrestling director of national events Pete Isais before taking it to UWW officials in Switzerland in February of 2020.
"We pitched them pretty hard on allowing us to improve the World Cup product for municipalities, countries and cities and to put the men and women on the same stage and draw that much more attention to the sport," Schamberger said. "They were intrigued and thought it was a good idea. We had a long discussion on how it might come together and how the event might work."
The celebration of Thursday's announcement won't last long for Schamberger and company. The Iowa Wrestling Coaches and Officials Association girls state tournament kicks off Friday in Coralville. Schamberger has plans in the works to launch a college holiday tournament next winter at Xtream Arena and he eventually wants to bring UWW Rankings Series events and the Junior World Championships to town, too.
"(The men's and women's World Cup is one) I really wanted and I want Junior Worlds and I think we can get them both if we continue to build the trust and the reputation and we deliver phenomenal events," he said. "And that's what we aim to do."