2021-22 In Season D1 Transfer Tracker
2021-22 In Season D1 Transfer Tracker
Take a look at every NCAA D1 wrestler that has entered the portal and/or transferred since the 2021-2022 season began.
Mar 9, 2022
by JD Rader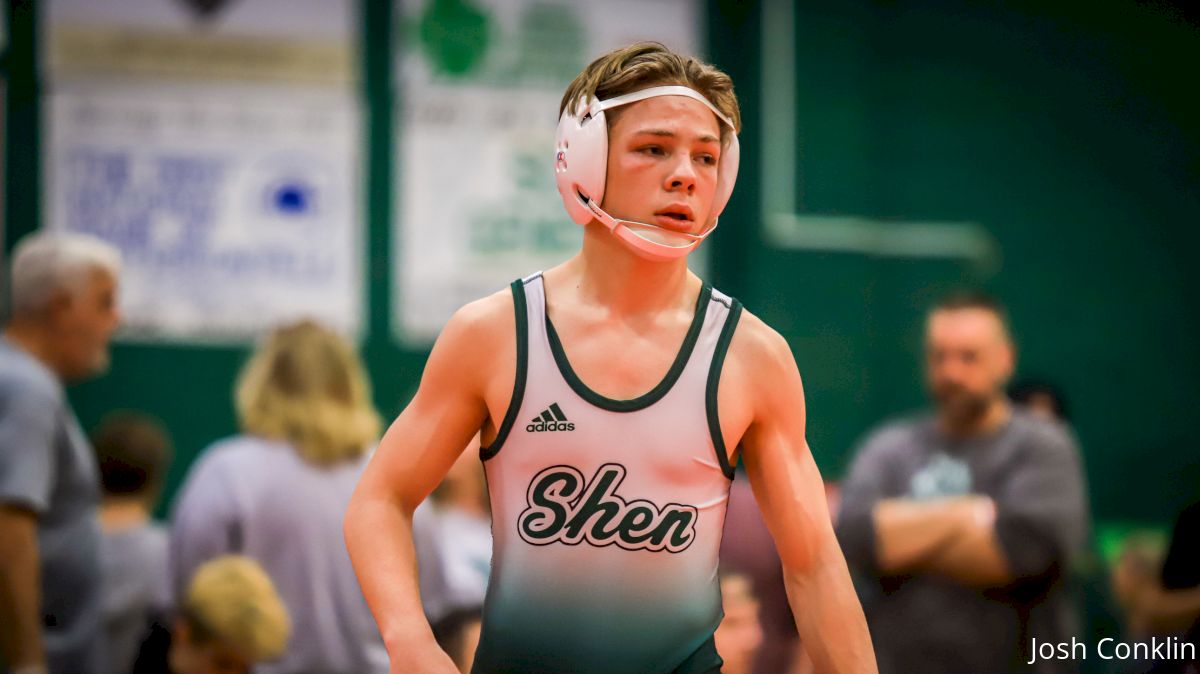 Keep track of all the movement in Division I wrestling with the transfer tracker. Below is a list of all the wrestlers that either entered the transfer portal this season and/or announced their transfer during the season. The most recent commitments are at the top followed by those who entered the portal in descending chronological order.
If you see someone missing, know where a wrestler is transferring to, or just want to talk, you can email me at jd.rader@flosports.tv.
| | | | | | | |
| --- | --- | --- | --- | --- | --- | --- |
| Athlete | Year | Weight | Announced Transfer | Entered Portal | Transferring From | Transferring To |
| Triston Lara | Junior | 149 | March 1 | February 8 | Northern Iowa | Oregon State |
| McGwire Midkiff | Graduate | 133 | February 28 | February 3 | NDSU | NDSU |
| Gannon Gremmel | Graduate | 285 | January 27 | January 7 | Iowa State | Loras College |
| Cole Gripka | Freshman | 285 | January 28 | December 7 | NDSU | Missouri |
| Patrick Noonan | Freshman | 133 | January 24 | January 6 | Virginia | Iowa State |
| Joel Mylin | Freshman | 141 | January 20 | December 14 | Hofstra | Missouri |
| Lucas Rodriguez | Junior | 125 | January 16 | November 15 | Edinboro | NDSU |
| Brody Lamb | Sophomore | 141 | January 13 | November 6 | Northern Colorado | Chadron State |
| Justin Hart | Freshman | 184 | January 12 | December 15 | VMI | Edinboro |
| Nichols Benton | Freshman | 197 | January 11 | December 10 | Northern Illinois | Chattanooga |
| Edmond Ruth | Sophomore | 174 | January 2 | November 18 | Lehigh | Illinois |
| Drew Hildebrandt | Graduate | 125 | December 29 | October 31 | Central Michigan | Penn State |
| Sam Stuhl | Sophomore | 141 | December 29 | November 16 | NDSU | Augsburg |
| Austin Cooley | Sophomore | 197 | December 28 | December 22 | Pittsburgh | West Virginia |
| Jojo Aragona | Sophomore | 149 | December 22 | November 29 | Rutgers | Campbell |
| Mosha Schwartz | Sophomore | 133 | December 20 | December 14 | Northern Colorado | Oklahoma |
| Peter Pappas | Junior | 157 | December 17 | November 30 | Edinboro | George Mason |
| Asa Garcia | Freshman | 133/141 | December 16 | September 17 | Indiana | Rutgers |
| Ben Kamali | Sophomore | 125 | November 17 | November 11 | Virginia | Albion College |
| Aden Reeves | Freshman | 125 | October 19 | October 5 | Iowa State | Grand View |
| Andrew Berryessa | Graduate | 174 | | March 4 | Cornell | |
| Drew West | Graduate | 125/133 | | March 2 | Northern Illinois | |
| Karamvir Hothi | Freshman | 174 | | February 21 | Edinboro | |
| Dawson Miller | Freshman | 133 | | February 21 | Edinboro | |
| Weston DiBlasi | Sophomore | 133 | | February 21 | Missouri | |
| Bradley Kata | Junior | 174 | | February 16 | Oregon State | |
| Jaden Enriquez | Graduate | 157 | | February 15 | Michigan State | |
| Austin Mullins | Freshman | 125 | | February 10 | Ohio | |
| Jarred Papcsy | Sophomore | 141 | | February 9 | NC State | |
| Stevo Poulin | Freshman | 125 | | February 7 | NC State | |
| Dom Demas | Graduate | 149 | | February 4 | Oklahoma | |
| Jace Bradbury | Freshman | 285 | | February 4 | West Virginia | |
| Jacob Null | Freshman | 174 | | February 3 | NC State | |
| Jose Diaz | Graduate | 125 | | January 25 | Franklin & Marshall | |
| Neahmiah Diggs | Sophomore | 184 | | January 21 | Edinboro | |
| Bryce Cockrell | Freshman | 133 | | January 19 | Long Island | |
| Kevon Davenport | Freshman | 149 | | January 18 | Nebraska | |
| Jacob Ferreira | Graduate | 197 | | January 18 | NC State | |
| Blair Orr | Senior | 125 | | January 18 | Penn | |
| Luke Gardner | Graduate | 149 | | January 12 | Penn State | |
| Zach Price | Sophomore | 149 | | January 11 | SDSU | |
| Emilio Franco Sandoval | Freshman | 285 | | January 11 | Cal Baptist | |
| Jackson Whitmire | Freshman | 141 | | January 4 | The Citadel | |
| Braeden Baller | Freshman | 165 | | December 24 | Davidson | |
| Brice Barton | Freshman | 141 | | December 24 | Chattanooga | |
| Neil Antrassian | Graduate | 184 | | December 22 | Penn | |
| Makoa Niebel | Freshman | 174 | | December 17 | Cal Baptist | |
| Micah Ervin | Freshman | 197 | | December 16 | Chattanooga | |
| Mike Tandurella | Freshman | 133 | | December 15 | VMI | |
| Jake Boyd | Graduate | 285 | | December 15 | Oklahoma | |
| Alexander Jones | Freshman | 165 | | December 15 | Rider | |
| Owen Vietmeier | Freshman | 197 | | December 14 | Davidson | |
| Grant Warner | Freshman | 184 | | December 13 | Davidson | |
| Hector Ketant | Freshman | 174 | | December 9 | Sacred Heart | |
| Colby Evens | Freshman | 125 | | December 9 | NDSU | |
| Michael McGhee | Freshman | 157 | | December 8 | Sacred Heart | |
| Talmage Carman | Freshman | 184 | | December 1 | Oklahoma State | |
| Trenton Tridball | Freshman | 157 | | November 30 | Kent State | |
| Phillip Kue | Freshman | 133 | | November 23 | Ohio State | |
| Bailey Gimbor | Freshman | 157 | | November 22 | Franklin & Marshall | |
| Dalton Gimbor | Freshman | 149 | | November 22 | Franklin & Marshall | |
| Travis Sherman | Freshman | 141 | | November 18 | Oregon State | |
| Preston Maucere | Freshman | 133 | | November 17 | Army | |
| Ryan Dobbs | Freshman | 157 | | November 17 | The Citadel | |
| Jacob Rundell | Freshman | 133 | | November 16 | Purdue | |
| Jackson Boles | Freshman | 174 | | November 15 | Appalachian State | |
| Josh Yost | Freshman | 149 | | November 11 | VMI | |
| Tristan Pugh | Freshman | 149 | | November 11 | Appalachian State | |
| Zach Ancewicz | Junior | 184 | | November 11 | Edinboro | |
| Lucian Albanese | Freshman | 133 | | November 4 | George Mason | |
| Patrick Gould | Freshman | 133 | | November 2 | Kent State | |
| Daniel Segura | Freshman | 157 | | November 1 | George Mason | |
| Matthew Kelly | Freshman | 197 | | October 28 | Binghamton | |
| Bilal Bailey | Freshman | 157 | | October 28 | Campbell | |
| Daishawn Tilghman | Freshman | 285 | | October 27 | Bloomsburg | |
| Noah Levett | Graduate | 149 | | October 26 | Bucknell | |
| Tye Varndell | Sophomore | 133 | | October 25 | Edinboro | |
| Owen Brown | Senior | 165 | | October 21 | Army | |
| Avery Shaw | Graduate | 157 | | October 19 | Clarion | |
| Zeke Hulet | Freshman | 133 | | October 6 | Illinois | |