2022 Doc Buchanan
All The Ranked Wrestlers At The Doc Buchanan
All The Ranked Wrestlers At The Doc Buchanan
Every nationally-ranked wrestler registered to compete at the prestigious Doc Buchanan tournament in Clovis, California.
Jan 6, 2022
by Andrew Spey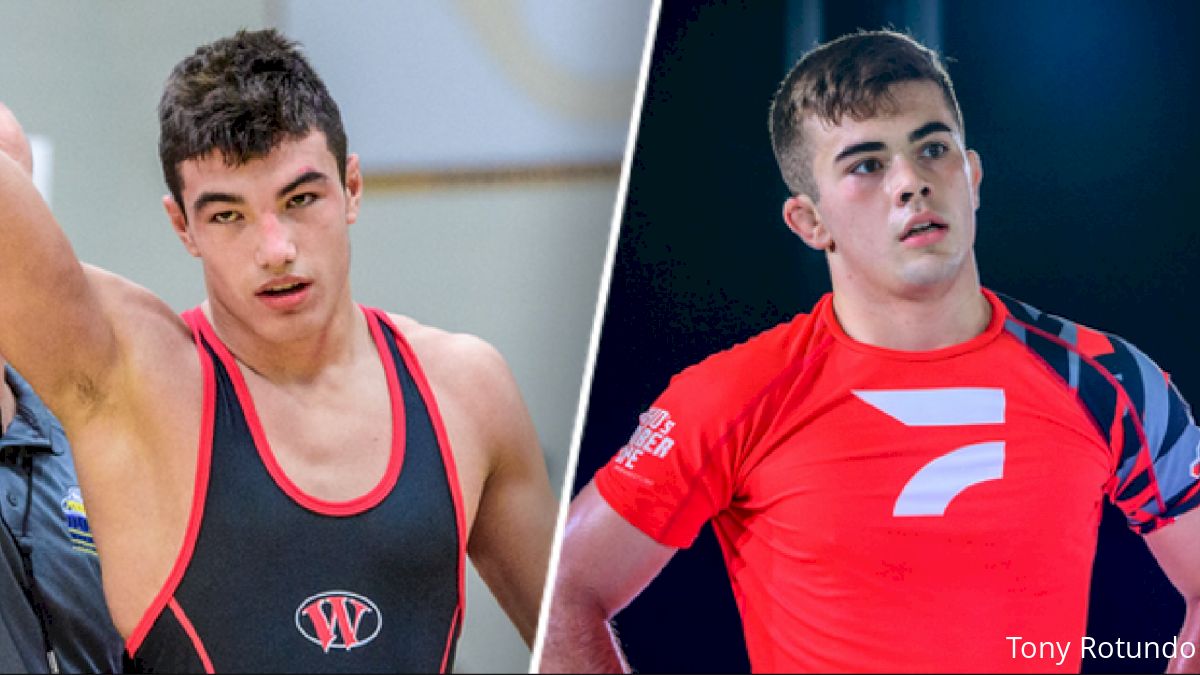 The best of the West and beyond are coming to Clovis High School for the annual Doc Buchanan Wrestling Invitational.
A full list of participating teams can be found here. A complete set of national high school rankings is here.
Below is a list of all the ranked wrestlers registered to compete.
109 lbs
#7 SO Isaiah Quintero, El Dorado, CA
#8 FR Ronnie Ramirez, Walnut, CA
HM FR Isaiah Cortez, Gilroy, CA
HM SO Gage Singleton, Roseburg, OR
HM JR Dedrick Navarro, Nampa, ID
HM FR Edwin Sierra, Poway CA, AZ
116 lbs
HM FR Elijah Cortez, Gilroy, CA
HM SR Koda Holeman, Clovis, CA
HM FR Elias Navida, Poway, CA
HM SR Dom Mendez, Righetti, CA
123 lbs
HM SR Ethan Perryman, Temecula Valley, CA
HM FR Drew Gorman, Buford, GA
129 lbs
#13 SR Gabe Whisenhunt, Crescent Valley, OR
HM SR Zeth Romney, Chaminade, CA
HM SR Michael Torres, Oakdale, CA
HM SO Paul Kelly, Poway, CA
HM SO Grigor Cholakyan, SJ Bosco, CA
HM JR Jakob Romero, Pomona, CO
135 lbs
#6 SR Jack Gioffre, Buchanan, CA
#8 SR Brock Bobzien, Poway, CA
#14 SR Fernando Barreto, Walnut, CA
#14 JR Dario Lemus, Clovis, CA
HM SR Carter Tate, Bishop Monogue, NV
HM SR Damion Elliott, Del Oro, CA
HM FR Joseph Antonio, SJ Bosco, CA
HM JR DJ Gillett, Crescent Valley, OR
HM SR Nash Singleton, Roseburg, OR
HM SO Collin Guffey, Granite Hills, CA
141 lbs
#2 JR Beau Mantanona, Palm Desert, CA
#11 SR Michael Gioffre, Buchanan, CA
#14 SR Kimo Leia, Selma, CA
148 lbs
#16 SR Noah Tolentino, Poway, CA
HM SO Miguel Estrada, Bakersfield, CA
HM JR Ethan Stiles, Conant, IL
155 lbs
#4 SR Daniel Cardenas, Pomona, CO
#5 JR Nicco Ruiz, SJ Bosco, CA
HM JR Sloan Swan, Buchanan, CA
HM JR Moses Espinoza-Owens, Viewmont, UT
163 lbs
#4 SR MJ Gaitan, Temecula Valley, CA
#14 SR Gunner Filipowicz, Woodward Ac., GA
HM SR Murphy Menke, Pondersosa, CO
HM JR Daschle Lamer, Crescent Valley, OR
HM SR Oscar Aranda, SJ Bosco, CA
173 lbs
#2 SR Mathew Singleton, Woodward Ac., GA
#6 SR James Rowley, Crescent Valley, OR
#15 SR Ceasar Garza, Oakdale, CA
HM JR Sergio Montoya, Clovis North, CA
185 lbs
#11 SR Joseph Martin, Buchanan, CA
198 lbs
#2 SR Rylan Rogers, Coeur d'Alene ID, WA
#5 JR Hayden Walters, Crescent Valley, OR
#16 SO Cody Merrill, Gilroy, CA
223 lbs
HM FR Nicholas Sahakian, SJ Bosco, CA
288 lbs
HM SR Mikey Lytle, Poway, CA
HM SO Daniel Herrera, Palm Desert, CA