NCAA
Multi-Divisional Insider: UCO Overcomes Absences To Win Midwest Classic
Multi-Divisional Insider: UCO Overcomes Absences To Win Midwest Classic
With national champion Heath Gray and two other All-Americans out, Central Oklahoma still prevailed last weekend at the Midwest Classic.
Dec 24, 2021
by James Nelson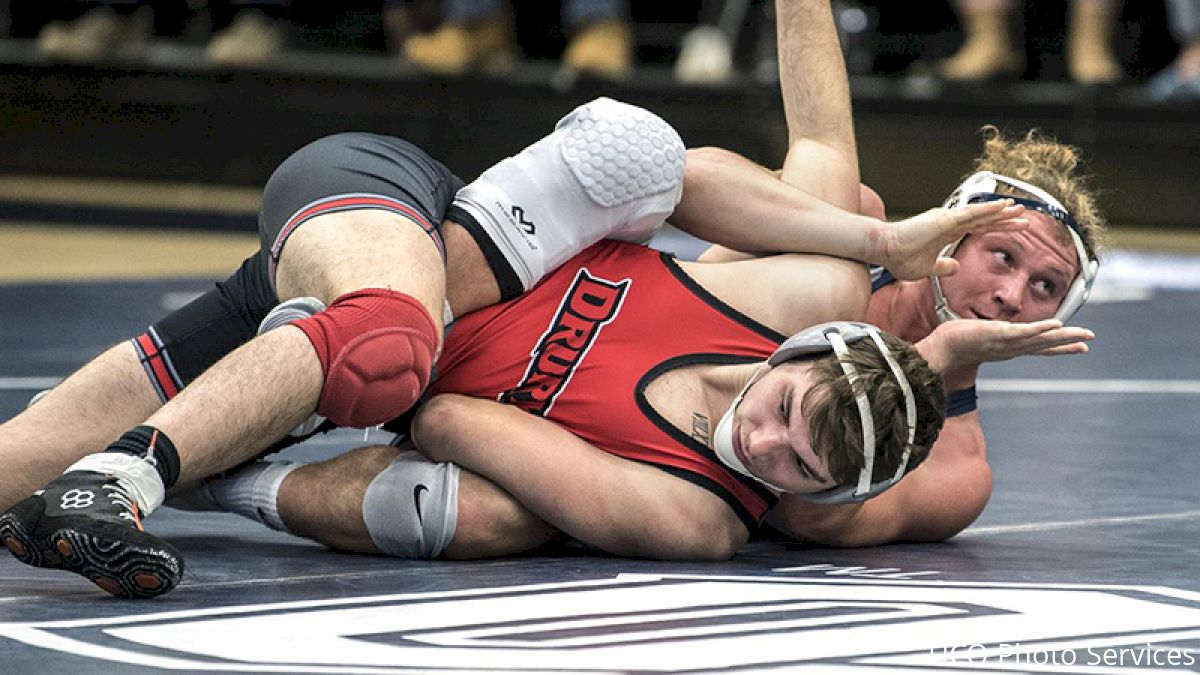 Unlock this article, live events, and more with a subscription!
Get Started
Already a subscriber? Log In
Central Oklahoma's first day in Indianapolis last weekend in preparation for the Midwest Classic, the premier regular-season Division II tournament, wasn't the most pleasant of experiences.
Upon arrival, 133-pound All-American Tanner Cole fell ill with the flu. Around 4 a.m. the morning of the competition, 157-pound All-American Ty Lucas called Broncho head coach Todd Steidley and said he was suffering from similar flu symptoms.
Neither Cole nor Lucas made it to weigh-ins as both went into quarantine.
"We had to do what was best for them and best for our opponents," Steidley said. "We didn't want to expose anybody to anything if we could prevent it, so we held them out."
Second-ranked UCO did not let the loss of Cole and Lucas halt its mission to make a statement in its final competition before the holiday season.
Getting valuable points from its eight remaining wrestlers the Bronchos eked out a nine-point victory over the host University of Indianapolis, 106.5 to 97.5., in the 41-team event.
"We preach to our guys every day if someone goes down or gets upset or is lost to an illness that the rest of the team has to pick up the slack," Steidley said. "That is what our guys did at the Midwest Classic. It didn't faze them when we had a couple of guys go down. They stayed focused on going in, taking care of business and that is what we did."
Dalton Abney, the 2021 197-pound national runner-up claimed UCO's only individual title, but Brik Filippo at 149 and Nate Keim at 141 both were runners-up, wrestling above their seeds. Alex Kauffman, filling in for national champion Heath Gray, had a signature win over top-seeded Anderson Salisbury in the quarterfinals and bounced back from a one-point loss in the semifinals to finish third at 184.
"Kauffman had a really good tournament," Steidley said. "He has a ton of potential if he continues to work hard like he has."
Additionally, Paxton Rosen took fourth at 125 for UCO.
"We scored points at every weight except for those two wrestlers we lost," Steidley said. "This gives us a lot of momentum going into the break. We've been training hard, and it shows what we've been doing is working."
After a season in which UCO didn't get started until the second half of the 2020-21 season and was limited to five regular-season events before Super Regionals, Steidley said getting back to normal has been beneficial.
"Without a doubt," Steidley said of having a full season. "It's been a great start for us, and we are excited about where we are at right now."
The Bronchos are 3-0 in duals to date and have had several strong performances at Open tournaments, including the Lindenwood Open that featured several Division I programs and saw Lucas capture the 157-pound crown.
The victory at the Midwest Classic, says Steidley, will be a valuable talking point as UCO begins preparations for January 6-7 NWCA National Duals in Louisville and beyond.
"It showed we can go into a two-day tournament, compete, and do well, knock off guys ranked ahead of us," Steidley said. "If we continue to work hard and do things right, train the right way, we feel we have a chance to win a title."
What A Battle
The entire field, top to bottom, was filled with returning Division II All-Americans at the Midwest Classic. It would be hard to argue against the 125-pound field not being the deepest.
Returning All-American Christian Mejia of McKendree, in his first competition of the season, captured the title with a win over Colorado Mesa freshman Dawson Collins.
Mejia, fifth at last year's NCAA Championships, used two takedowns in the opening period and an escape and reversal in the second to build a 7-3 lead. He added an early takedown in the third to make it 9-3 before, Collins, a two-time Colorado prep state champion and Utah Valley transfer mounted a late comeback.
The finals matchup was set up by some tremendous battles in the quarterfinals and semifinals.
Collins upset last year's NCAA runner-up Nick Daggett of UNC-Pembroke in the quarterfinals, 6-4, and then knocked off fifth-ranked Paxton Rosen of Central Oklahoma in the semifinals.
Mejia used a pair of penalty points to force sudden victory in the semifinals before scoring a takedown with 1:29 left to beat top-ranked Joe Arroyo of Wisconsin-Parkside in the semifinals.
Other notable wins in Indianapolis came from Indianapolis' Andrew Sams scoring a 4-3 victory over Job Ayala of Wisconsin-Parkside in the 174 final, which was a rematch of last year's fifth-place match at the NCAA tournament. Sams had a great weekend, as he beat 11th-ranked Brock Biddle of Pitt-Johnstown in the quarterfinals, returning All-American Daniel Beemer of Ashland in the semifinals.
At 141, fourth-ranked Branson Proudlock of Findlay edged UCO's Nate Keim, 4-3.
North Central Gets Signature Win
North Central College scored the first win in program history over Wartburg College Sunday, 21-14, at the Desert Duals in Las Vegas.
NCC got key wins from top-ranked Robbie Precin at 133 over third-ranked Joe Pins, 8-5, and 11th-ranked Cole Cervantes beat sixth-ranked David Hollingsworth at 157, 10-8, in sudden victory.
North Central won seven of the 10 matches.
Wartburg got a technical fall at 141 from Zayren Terukina over Caleb Magruder, 20-5, and second-ranked Kristian Rumph's 10-4 win over fourth-ranked Alex Villar at 149, to give the Knights an 8-6 lead through four matches.
But the Cardinals won the next three matches before Kyle Briggs scored a pin in 2:39 at 184 in his season debut for Wartburg.
Briggs' win made it 15-14 NCC, but third-ranked Cody Baldridge edged 10th-ranked Kobe Woods, 5-2, at 197, and Robby Bates clinched the win with a 4-2 SV victory over Damari Dancy at 285.
Both teams were missing key wrestlers.
All-Americans Brady Kyner, Zane Mulder, and Jordan Brandon did not wrestle for Wartburg, while NCC was missing starters Bradley Rosen (125) and Brock Montford (184).