Multi-Divisional Insider: North Central Primed For D3 Showdown
Multi-Divisional Insider: North Central Primed For D3 Showdown
The top two teams in the Division III rankings collide Sunday when #1 Wartburg tangles with #2 North Central.
Dec 17, 2021
by James Nelson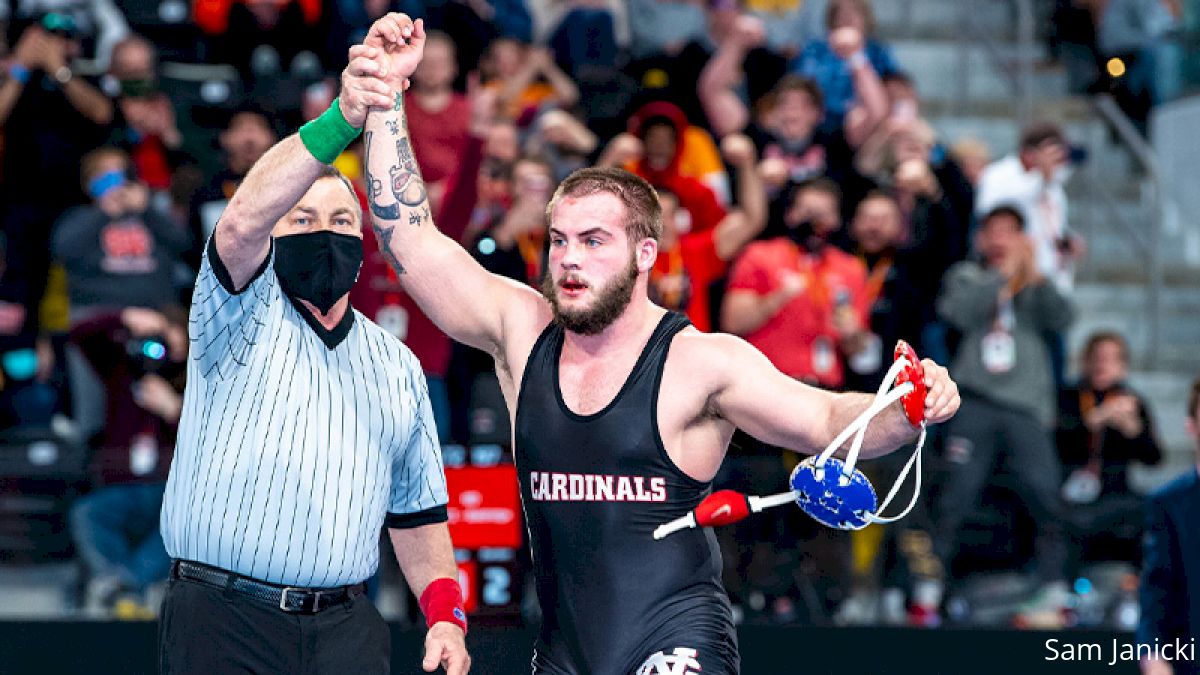 Unlock this article, live events, and more with a subscription!
Get Started
Already a subscriber? Log In
Joe Norton knows Eric Keller. He knows him well.
In 2006, Keller, then the head coach at North Central College, recruited the former Illinois high school standout from Montini Catholic to compete for the Cardinals.
Norton never got to wrestle for Keller, who returned to Wartburg College as an assistant coach for the 2006-07 season, before taking over as the co-head coach and eventually head coach with the Knights in 2010.
But a bond was already formed between Norton and Keller leading to a more than decade-long mentorship and friendship between the two.
Sunday, that close relationship is out the door — at least for 90 minutes.
Keller's top-ranked Wartburg College squad will face second-ranked North Central in the featured Division III dual of the Las Vegas Desert Duals at the Flamingo Hotel and Casino.
"He knows I want to beat him," laughed Norton.
After graduating from NCC, Norton served as a graduate assistant for the Cardinals before taking over at Knox College as head coach in 2012. In 2014, he returned to Naperville as NCC's new coach.
"This is the sixth time I've been to the Desert Duals," Norton said. "I went three times as a competitor and three times now as a coach. We haven't beaten them, yet.
"Keller is the reason we still come. So, yeah, I'm excited to go out there and try to beat Wartburg."
Norton has the squad that potentially could pull off the upset.
The Cardinals return multiple All-Americans, including national champion Cody Baldridge from its 2020 team.
National runner-up Robbie Precin (133), Cole Cervantes (157), Bradley Rosen (125), and Brock Montford (184) are also back.
Additionally, freshman Javen Estrada is ranked fourth at 141, and sophomore Alex Villar is fourth at 149.
The Cardinals won't have Rosen or Montford this weekend, but Baldridge, who missed both NCC's losses this fall — to third-ranked Coe College (27-19) and fourth-ranked Wisconsin-La Crosse (22-15) — is back.
"You can't be control injuries or COVID testing and both those got us in those duals," Norton said. "If we learned anything, it is the next man up is not just something you say. The next guy up has got to be ready to go.
"We got pinned or teched at 184 and 197 that hurt us in both those losses. In both those instances, good things were learned. One, you've got to be ready at any time to step up. Two, maybe I need to go pick up my teammates, go get that major instead of settling for a decision.
"We definitely don't like losing, but we definitely learned a lot from those two duals and that is why we went and did it."
Sunday's dual won't be the first time North Central and Wartburg have squared off this fall and it won't be the last time they see each other this winter.
The Cardinals and Knights went head-to-head at several weights at the Concordia-Wisconsin Open. There is a good chance they will face each other at the NWCA National Duals in January in Louisville, Kentucky.
And in late February, the two teams will go head-to-head against each other at an NCAA Division III Lower Midwest Regional fighting for NCAA Championship berths.
"A, we are going learn we are as good of a team as we think we are, or B, we are going to come home knowing we have to make more improvements before the regional," Norton said. "This trip is going to be good. Win or lose we are going to come out of it better."
It is going to be a busy weekend for Norton, who is also taking his third-ranked women's team to Vegas for the first time as well where the Cardinals will face eighth-ranked Wayland Baptist (NAIA) and 11th-ranked Tiffin University (D-III). Norton had hoped to see top-ranked King University, but King had to pull out of the event.
"For both our teams as much as the focus has been on wrestling, for us in a lot of ways it was finishing strong in the classroom," Norton said. "That is the tricky part of this week is it being finals here, which Wartburg is in the same boat.
"We've been hammering every day to finish strong in the classroom, don't get caught up about #1 vs. #2 or #3 vs. #11. Those are exciting opportunities, but there are more important things to take care of before we leave for Vegas."