American Rivers
Multi-Divisional Insider: The History Of Two Decades Of Desert Duals
Multi-Divisional Insider: The History Of Two Decades Of Desert Duals
It started with a conversation at a 30-year high school reunion in 2001. Twenty years later, the Desert Duals are still going strong.
Dec 9, 2021
by James Nelson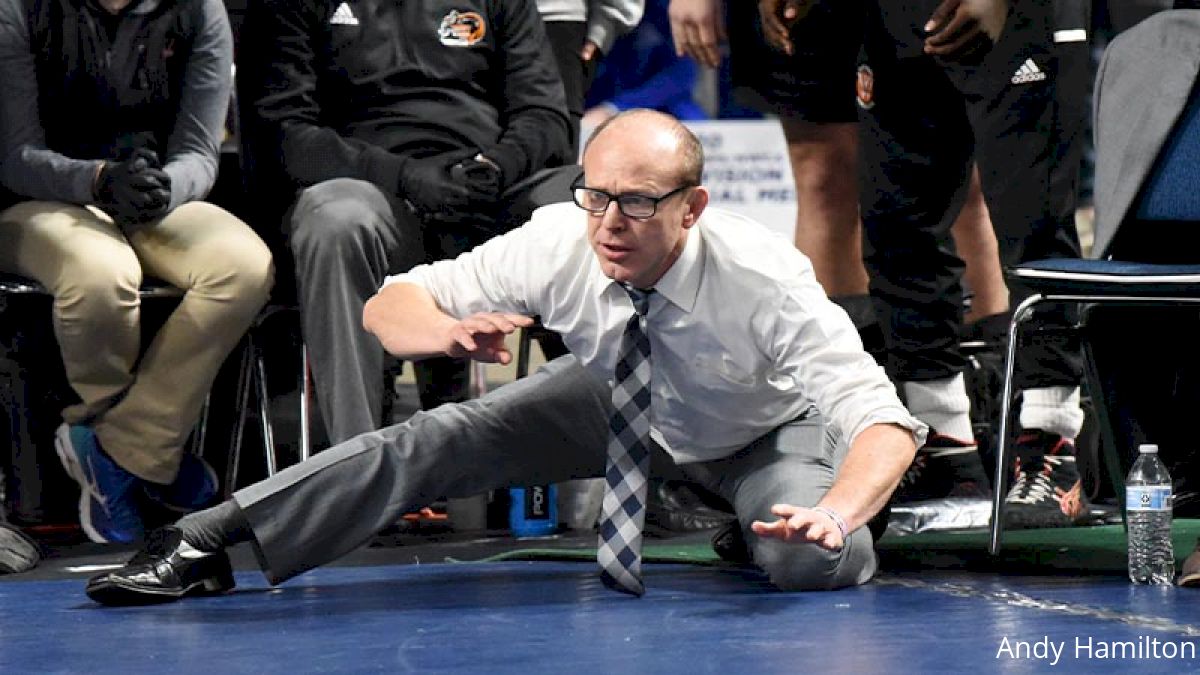 Unlock this article, live events, and more with a subscription!
Get Started
Already a subscriber? Log In
It started with a conversation at a 30-year high school reunion in 2001.
Two years later, six wrestling mats filled the 21,000-square-foot Sunset Ball Room at the Flamingo Resort and Casino in Las Vegas.
Wartburg College's Desert Duals will be held for the 19th time on Dec. 19, once again at the Flamingo, and for the first time, a women's division will be held.
It's one of the most unique settings and events in college wrestling.
"It's going to be awesome," Wartburg coach Eric Keller said. "It is such a great event. I can't wait to get there. It's six mats filling up an entire ballroom. Fans are right next to the mats, and we are wrestling under chandeliers, big chandeliers.
"It's just fun. You wake up and Caesar's Palace is across the strip. It is a really, really cool experience and honestly, it is a great way to wrap up the first half of the season getting to go out to Vegas and face teams you normally wouldn't get a chance to see."
Wartburg College (3), Concordia Moorhead (2), Alvernia University, North Central College (2), Buena Vista University, Lyon College, New Mexico Highlands University (2), Dixie State University, Arizona Christian, Grand Canyon University, Ottawa University (Arizona) (2), UNLV Wrestling Club and Wayland Baptist University will make up the 20-men's teams.
The top dual of the tournament will pit the #1 Knights against #8 North Central.
North Central (2), Tiffin University (2), Dixie State, Grand Canyon, Ottawa, Corban University and Wayland Baptist will make up the nine-team women's field.
"Our hope next year will be to expand that division even more," said Keller, who along with assistant coach Landon Williams is in the process of hiring a head coach and recruiting new athletes for the initial Wartburg College women's team, which will begin competition next fall. "We might have to expand into the other ballroom or run a separate day for the women.
"We still have some logistics to work out, but it works out awesome for those coaches who are bringing their men's and women's teams."
Williams, who has coached and participated as an athlete in the event, says the competition in a unique venue has always been a highlight for him.
"I think the biggest thing for me was to get to wrestle teams you would not normally wrestle," Williams said. "We wrestled some NAIA teams, some Division II teams and usually we'd face at least one top-five team. We had some good battles with Concordia-Moorhead, Olivet College, SUNY-Cortland. That was part of the fun."
The unique event was created through a connection of former Waterloo East (Iowa) high school wrestling teammates — former Wartburg coach Jim Miller, now the executive director of the National Wrestling Hall of Fame Dan Gable Museum in Waterloo, longtime Wartburg wrestling supporter Joe Breitbach and Lorenzo Creighton, who in 2003 was the Chief Operating Officer of the Flamingo.
At their 30th high school reunion in 2001, Miller and Creighton, who was then heading up a riverboat in the New Orleans area, suggested getting together and doing something for wrestling.
"We had that conversation and he (Creighton) said he'd be in Vegas soon, and the next thing you know he was being announced as the COO of the Flamingo," Miller said. "We went out there the next year and he gave us a tour of the Flamingo, the ballrooms. I told him we could hold an event in here. He thought about it for about a few seconds and said, 'Let's do it.' That is how it all started."
The event started out as only Division III schools but has expanded to include NAIA and Division II programs.
"It started as an idea to go wrestle someplace cool right before Christmas," said Keller who has been a part of 18 of the 19 events either as a head coach or assistant at Wartburg. Keller's only miss was in 2006 when he was head coach at North Central College. "That is how it started, and Joe (Breitbach) has maintained those relationships and takes care of a lot of the logistics, getting mats, hotels rooms and stuff like that to make it happen."
The Desert Duals will mark the first appearance of three returning All-Americans for Wartburg – Brady Kyner at 125, Kyle Briggs at 174-84 and Jordan Brandon at 285. All three sat out the first semester of competition.
The Search For Wartburg's Women's Coach
Since announcing the formation of a women's program in the fall, Wartburg has seen two other in-state institutions — Simpson College and Cornell College — announce plans to sponsor women's programs.
Keller, who is now the men's coach and director of wrestling for the Knights, said there is no timetable to name a coach. He and Williams have been handling the recruiting.
"We have had a few applicants, and I've talked to people off the record," Keller said. "Most coaches are coaching other teams and their seasons are off and running. There are some coaches that are interested but are coaching right now and focused on what they are doing now. For us, we are not in a huge hurry.
"For us, it is to find the best possible person for the job and not be in a hurry to do it."
Going Streaking
St. Cloud State (Division II) and Grand View (NAIA) have continued to increase dual win streaks and will both be putting them on the line Friday.
The Huskies ran their win streak to 73 on Dec. 4 with wins over West Liberty, UNC-Pembroke and Lander. That streak is the longest in Division II history.
St. Cloud State, which has not lost since Jan. 4, 2017, a 22-17 loss to the University of Indianapolis, travels to Kenosha, Wis., Friday to face UW-Parkside.
Grand View, with wins over Benedictine and Baker on Dec. 1, has now won 105 consecutive duals. The Vikings wrestle Friday at St. Ambrose in Davenport, Iowa.
Grand View's win streak is the longest in history, all divisions. The Vikings last lost on Nov. 7, 2013 to Iowa State. Grand View broke the all-time record held by State University of New York-Delhi (92) last December.