EIWA Dual Of The Week 2021-22
5 Reasons To Watch Army vs Rutgers This Friday
5 Reasons To Watch Army vs Rutgers This Friday
Army West Point continues their tour of hostile environments with a dual at Rutgers. Here's why you should tune in.
Dec 9, 2021
by Andrew Spey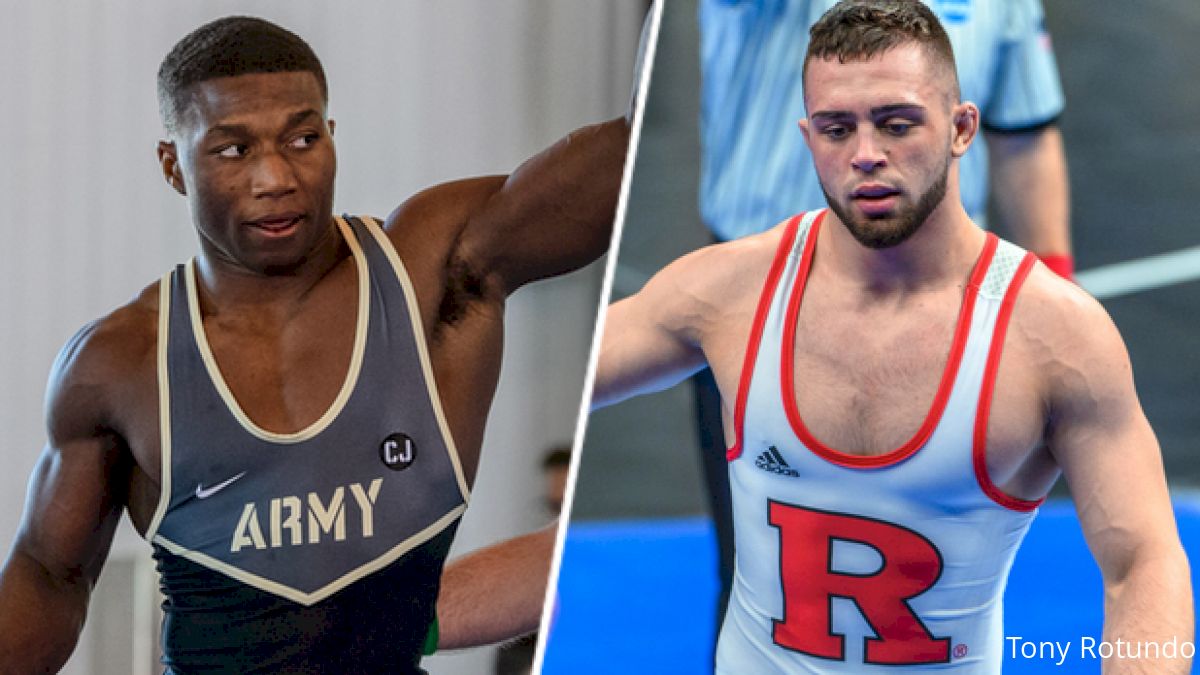 No one has started off the 2021-22 season with a more intrepid schedule than Army West Point. This Friday the Black Knights make it four away duals at Power 5 conference campuses in a row in the EIWA Dual of the Week.
Army checks in at #51 on our tournament team rankings, but that number belies their dual meet strength. The Black Knights have one of the deepest rosters in the NCAA, with 45 wrestlers on the team, nearly all of whom are capable of qualifying for the NCAA Championship.
Rutgers is ranked #15 thanks to the star power of returning All-Americans Sebastian Rivera and John Poznanski.
Here's why you should be tuning into this classic battle between EIWA and Big Ten foes.
1) Army Assaults Fourth Thunderdome In A Row
The top four schools for average attendance at wrestling duals in 2020 are the following:
Iowa - 12,568
Penn State - 7,604
Iowa State - 4,795
Rutgers - 4,156
Army's first three dual meets, all away, were against the following teams: Penn State, Iowa State, Iowa.
Why enter the belly of the beast so many times in such a short amount of time? As Army head coach Kevin Ward puts it:
When the goal is to be prepared to win the toughest battles, you have to be willing to run to the fight.
2) Rutgers Must Protect Jersey Mike's Honor
The Scarlet Knight's home gym, formerly known as the RAC (Rutgers Athletic Center), has been rechristened Jersey MIke's Arena. The titular sponsor is a chain of sandwich shops founded on the Jersey Shore. No other restaurant chain more completely embodies the mind, heart, and soul of the Garden State than Jersey Mike's.
This will be Rutgers' first home dual since the renaming (though technically they did host a quad in November), with Jersey Mike's honor very much on the line.
3) What Is The Best Color For Knights?
Dull and incomprehensible art house films about Arthurian legends aside, the Scarlet Knights and the Black Knights will settle the age-old question once and for all.
4) Over A Dozen Ranked Rostered Wrestlers
Don't think Rutgers or Army have a lot of All-American potential on their rosters? Well think again, fool!
Here are all the Scarlet Knights in the latest NCAA D1 rankings
And here are all the Knights of the Black variety to make the top 33.
Weight classes of interest include ranked matchups at 141, 149, 184, and 197.
5) Harness The Power Of The Internet
If you're reading this, you can fully appreciate how technological advancements have brought wrestling media to new heights, as more and more competitions become accessible to anyone with an internet connection and a screen.
This competition will take advance of the miracles of cyberspace by streaming on the BTN+ network (link).
And here's a link to Rutgers' preview of the dual, which you can also access using the incredible series of tubes known as the internet.
BONUS VIDS
Flo's got heaps of videos on pretty much all the starters on either team. Just use the search function on our website and they'll show up on your screen like magic!
For example, here's a nice ranked win by PJ Ogunsanya over Central Michigan's Corbyn Munson from the Journeymen Collegiate Classic just a few weeks ago.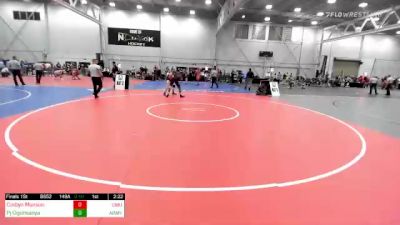 Unlock this video, live events, and more with a subscription!
Get Started
Already a subscriber? Log In
And here's highlights from Sebastian Rivera's win over All-American Dylan Duncan at 2021's NCAA Championship.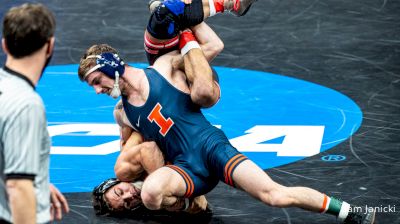 Unlock this video, live events, and more with a subscription!
Get Started
Already a subscriber? Log In
There are loads more. Browse around and enjoy and your leisure!