NAIA
Multi-Divisional Insider: Olympian Provisor Ready For NAIA Debut
Multi-Divisional Insider: Olympian Provisor Ready For NAIA Debut
Two-time Greco-Roman Olympian Ben Provisor is beginning a new chapter of his wrestling career this weekend: Grand View freshman.
Dec 2, 2021
by James Nelson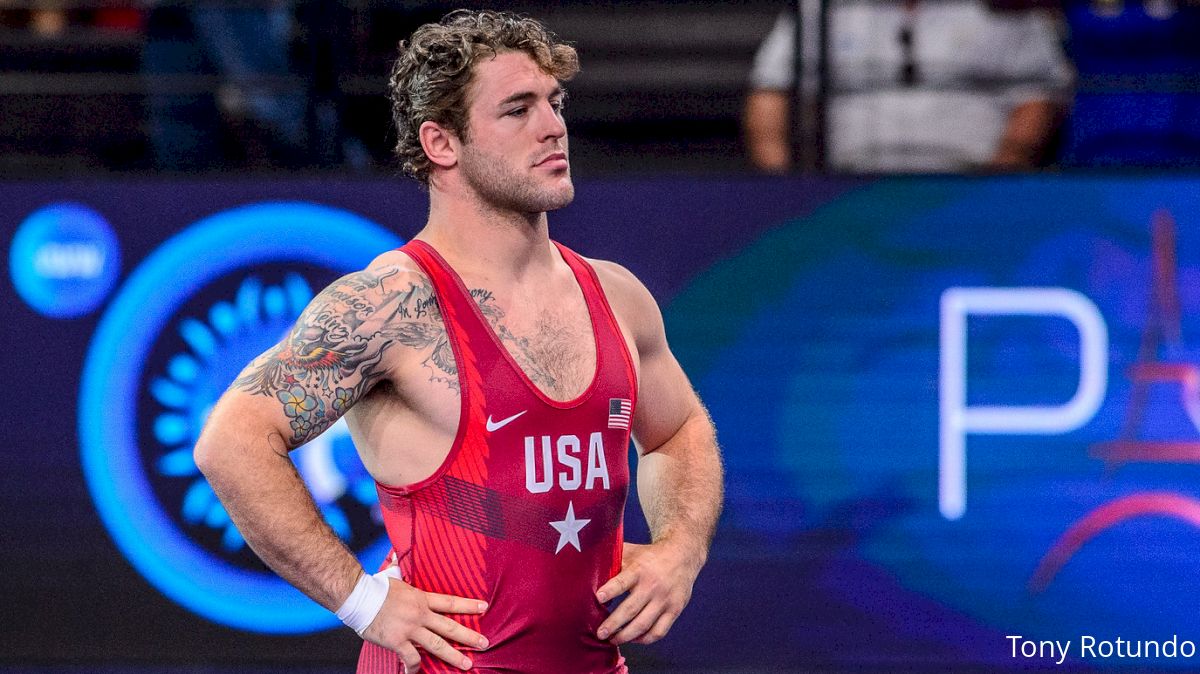 Unlock this article, live events, and more with a subscription!
Get Started
Already a subscriber? Log In
Neutral will be the choice.
Every so often this fall Ben Provisor has had to remind himself to protect his legs. He's also struggled to get out from underneath his opponent on occasion.
Those will be focal points for the two-time Greco-Roman Olympian trying to re-learn what made him a three-time Wisconsin high school state medalist in folkstyle.
Saturday at the Connor/Oppenheim Doane Open in Crete, Neb., the 31-year old Provisor will make his debut in a Grand View University singlet.
Provisor announced in April he had committed to Grand View to continue wrestling and pursue another dream of becoming a collegiate head wrestling coach upon graduating.
"I'm going to go out and wrestle and have fun," Provisor told Flowrestling Tuesday. "Go wrestle hard, get tired and hopefully get my hand raised at the end of the day.
"I have had struggles defending my legs. I've got to remember to sprawl, get back to the basics. I haven't had to defend my legs in a long time. I've been working on getting out from the bottom. I'm going to choose neutral a lot this week because I'm most comfortable on my feet.
"But really the goal is to continue to improve and help Grand View win a national title this year."
Provisor says he is walking around at 196 pounds and will probably wrestle 197 Saturday with the plans of weighing in at 184 on Jan. 6-7 at the NWCA Multi-Division National Duals in Louisville, Kentucky, to give the Vikings flexibility.
Getting Back To School
Wrestling wasn't part of the plan when Provisor left his position at Bucknell University as a volunteer assistant coach. He was in Florida riding out the COVID pandemic when he decided it was time to start working toward his college degree.
He applied at Embry-Riddle University.
But one thing led to another and one question entered his mind: Why not wrestle while going to school? Provisor talked to another wrestling coach in Arizona. That coach told him to reach out to NAIA officials to see if he had any eligibility left.
Though he had attended the Northern Michigan University's Olympic Educational Center Greco-Roman program, he was never considered a full-time student. Under NCAA rules, Provisor's eligibility has long since passed. NAIA officials said he had four years.
That led him to reach out to his Nike sponsor, Grant Turner, an assistant coach at Grand View, a school he heard a lot about while working out with former Nittany Lion Wrestling Club teammate Eric Thompson, a Grand View graduate.
"It seemed like a natural fit," Provisor said. "The attitude of the coaches and team fit into my kind of lifestyle. It's worked out perfectly."
The Dream Of Coaching
Provisor, who plans on making runs for the 2024 and 2028 Olympic Greco-Roman teams, says his life's mission is to make as big of an impact on the sport of wrestling for as long as he is able.
"It has been a dream of mine since I was little," Provisor said of coaching. "I've wrestled a long, long time and I want to continue to make an impact on wrestlers in the future and the goal is to be a college coach, lead my own program, grow it and hopefully along with that open my own Greco-Roman RTC.
"I think I have a lot to offer and with my experience in life and experience in wrestling, coaching a college wrestling program will be the best way to apply that knowledge."
The coaching bug started when he was under the tutelage of Dennis Hall. Provisor would take private lessons from Hall and the way he paid for those lessons was by coaching in Hall's kids club.
"I found I had a knack when talking wrestling in a manner that really helped kids learn," Provisor said.
Ready To Roll
Provisor has not wrestled a ton of folkstyle in recent years, but he said scraps with Bucknell All-American Zach Hartman, and two-time Bucknell NCAA qualifier Drew Phipps were beneficial most recently.
"It won't be about the result," Provisor said. "It is important to me to have an impact on our team as a leader and show what good work ethic will do. I enjoy working hard and setting an example.
"I love to wrestle. I love working hard at it and to be honest, everything has been great. The team atmosphere has been amazing. It's a bunch of guys improving as men and as wrestlers. I'm grateful they've welcomed me with open arms. I'm helping these young kids and I'm going to get my degree at the same time. It's great all around."