NAIA
Multi-Divisional Insider: Grand View, Life Stage Clash Of NAIA Powers
Multi-Divisional Insider: Grand View, Life Stage Clash Of NAIA Powers
Top-ranked Grand View collected five individual titles last weekend at the Wrestlers in Business Network Life U Open
Nov 24, 2021
by James Nelson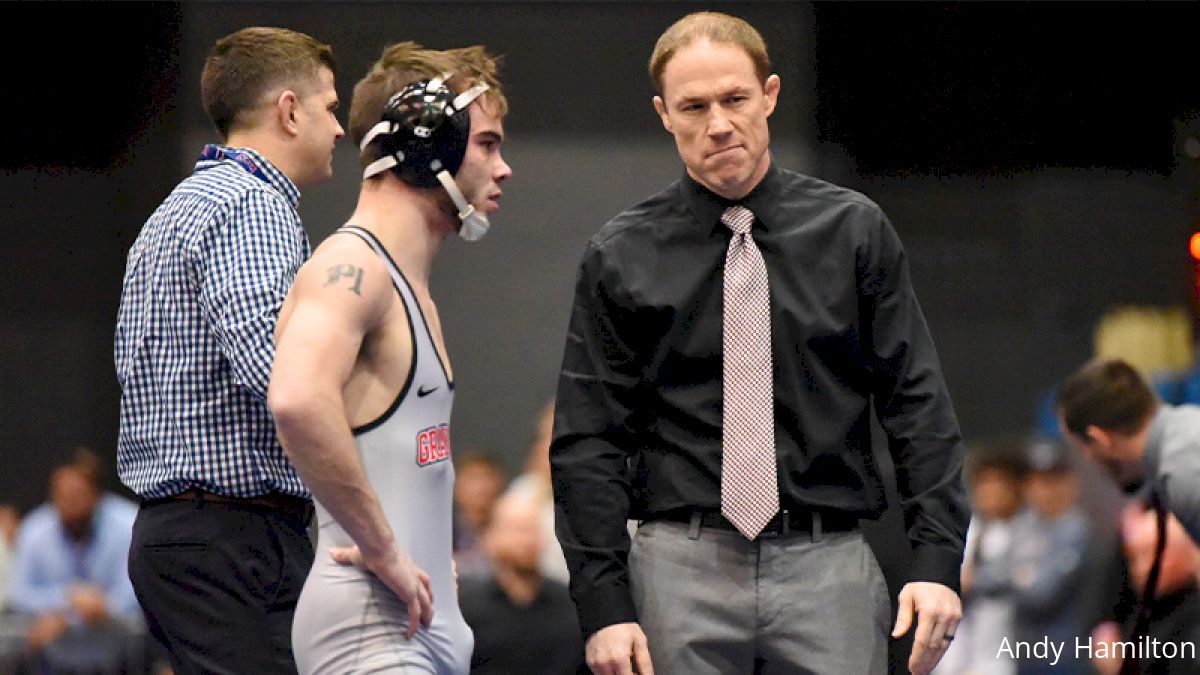 Unlock this article, live events, and more with a subscription!
Get Started
Already a subscriber? Log In
It was a return trip of sorts.
For the past few years, Life University head coach Omi Acosta would bring his Eagles squad up to Iowa to compete in the Grand View University Open as part of Life U's early-season schedule.
This past week, the Vikings returned the favor making the 885-mile, 13.5-hour trek from Des Moines to the Eagles' home in Marietta, Georgia for the Wrestlers in Business Network Life U Open.
"We talked about it over the summer of having them come down because we were not going to come up there this season," Acosta said.
Grand View head coach Nick Mitchell felt it was a great idea to do something different and challenge his team at a large tournament that had more than 400 participants in two different divisions.
"It gave us an opportunity to see teams from that part of the country, get our hands on guys that we don't typically see until January," Mitchell said.
Grand View crowned five champions at the event – Blake Gonzalez (141), Marty Margolis (165), Casey Randles (174), Ben Lee (184) and Greg Hagan (285).
"That is never the focus," Mitchell added. "It's about improving, getting better. It is about focusing on those matches that got away. Out of those five guys that won, two of those matches were against another Grand View wrestler in the final, and we had a runner-up, so it was what, eight guys in the finals.
"Two things that stood out for me. I was happy with how our guys responded after losses. That is a real sign for me with guys. The other was every little thing matters and that is where we got to get better."
Life had three champions overall, although defending 125-pound national champion Brandon Orum wrestled unattached. He will return to the official lineup on Dec. 8 when the Eagles host Brewton-Parker College for Senior Night.
Orum defeated Grand View's second-ranked Justin Portillo, 2-1, in the finals. Orum beat Portillo, 6-4 in sudden-victory in the semifinals of the 2021 NAIA championships en route to his title.
Julian Hernandez at 149 and Zane Lanham at 197 also won.
Hernandez beat All-American Trent Johnson of Lindsey Wilson in the quarterfinals, edged Logan Chamber of Montreat, 7-6, before downing Cole Luallen of Reinhardt, 8-4, in the finals.
Lanham recorded a pin, a technical fall and two major decisions as part of his 5-0 day. That included a 12-0 win over Owen Braungardt of Missouri Baptist, another returning NAIA all-American.
"Julian…he is a hammer. He stays focused and he will be bad news, tough to beat," Acosta said. "Zane, he is a monster. He is a fun guy to have around, strong and fast. He has to keep the big goal in mind and keep getting better."
Both Grand View and Life were missing wrestlers that will be key components in March.
All-Americans Jack Bass and Asher Eichert were not in the Eagles' lineup due to COVID precautions.
"We feel good. We looked good," Acosta said. "We have to build from here and see where we can be later in the season."
Mitchell did not get specifics of whom was in or out of the Vikings' lineup, but it is expected two-time Olympian Ben Provisor will make his Viking debut at 184 in the next two or three weeks.
"We have a lot of depth right now, but at the same time we need one or two of those guys to separate themselves," Mitchell said. "Depth doesn't help if they are all the same. You need one guy out of each of those groups that raises his level and separates himself from that group and if he does, he is probably separating himself from everybody else in the country."
Acosta said the overall depth and quality of the tournament was beneficial for not only his team but the entire field.
"The weekend was tough," Acosta said. "Big tournament, but I thought we wrestled well under pressure. We had a lot of great competition from across the country. It was a great event to see where we are at the beginning of the season. It was huge (the Open). It was year two for us and we just want to keep making it bigger and better, probably move to a bigger venue.
"It was great to have great wrestling in the South which is not known for its wrestling."
Northern State In Mourning
Caden Moore, a student and wrestler at Northern State of the Northern Sun Conference, died unexpectedly last Wednesday in Aberdeen, S.D.
Moore was ranked 12th by Flo in the latest Division II rankings at 165. Moore earned his first NCAA Division II national championship berth last spring after finishing second at the Super Regionals. He was a two-time state medalist in Nebraska during his prep career.
The senior from O'Neill, Neb., was studying special education.
According to multiple reports, Moore, 22, was found off-campus in his car at 3:35 p.m. on Nov. 17. Authorities said no foul play was suspected.
"On behalf of our entire campus community, I extend our sincere sympathies to Caden's family, friends and teammates, "Northern State president Neal Schnoor said in a release. "Our thoughts and prayers are with them during this extremely difficult time."
Visitation for Moore was Tuesday in his hometown of O'Neill, Nebraska.
According to his obituary in the Norfolk Daily News (Neb.), Moore loved to fish and hunt. He was a team captain for Northern State this winter.