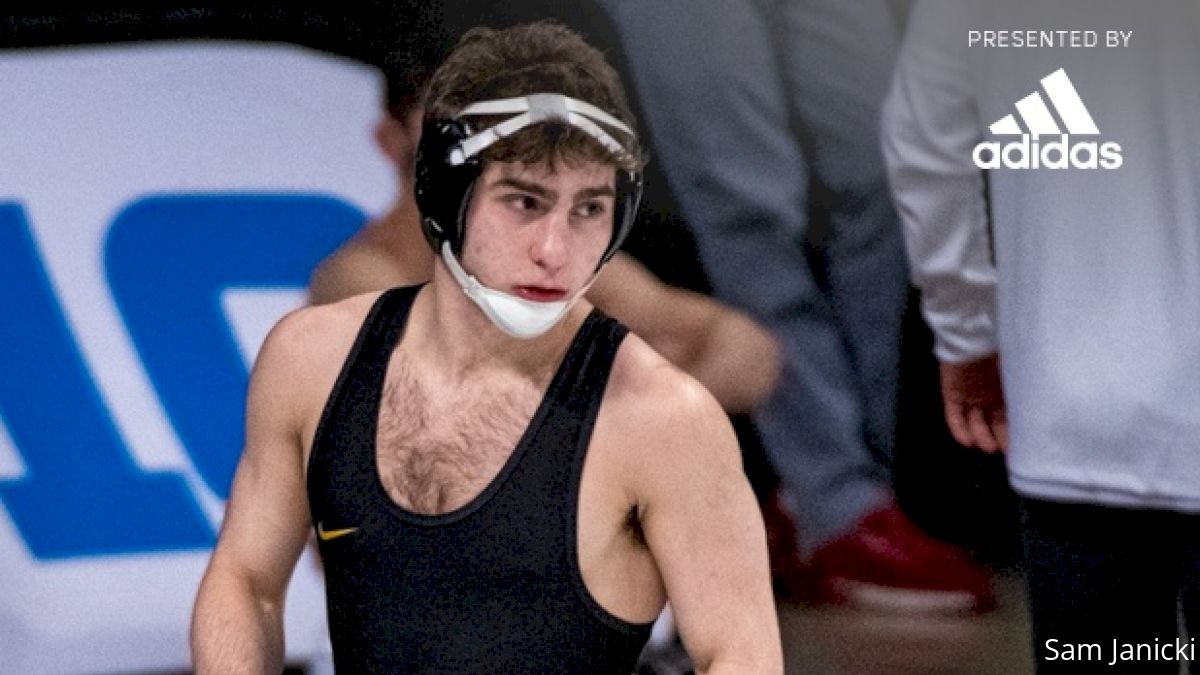 Week two of the NCAA season will see season openers for some of the nation's top teams, as well as high school and youth events. The FloWrestling team will also have it's first NCAA Watch Party of the season. You won't want to miss the action live on FloWrestling this weekend. Check it out in our weekly watch guide, presented by Adidas.
NCAA Watch Party: Penn State & Oklahoma State Season Openers
The FloWrestling team will provide a live second-screen experience for some of this week's biggest NCAA Duals. This Saturday, November 13 from 5:00 pm est to 9:00 pm est, we'll break down some of the best college wrestling action of the week.
5:00 pm est - #4 Oklahoma State vs #13 Stanford
5:30 pm est - #2 Penn State vs Sacred Heart
7:00 pm est - #2 Penn State vs #31 Oregon State
2021 Journeymen Collegiate Classic
One of the largest D1 tournaments of the weekend takes place on Sunday at the Journeymen Collegiate Classic, beginning at 9:00 am est. Here is a list of all the teams with wrestlers in action.
#2 Penn State
#28 Central Michigan
#33 Lehigh
#31 Oregon State
#33 Army
#39 Harvard
#43 Penn
#53 Hofstra
Lock Haven
Buffalo
Bloomsburg
Sacred Heart
Long Island
VMI
Pitt Johnstown
Millersville
Davis & Elkins
The College of New Jersey
Gannon University
Luther Open 2021
The Luther Open is a proving ground for some of the toughest midwest wrestlers from D2, D3, NAIA, and NJCAA, but this year it could also play a role in sorting out the Iowa Hawkeye lineup. NCAA All-Americans Austin DeSanto, Jaydin Eierman, Kaleb Young, Alex Marinelli, and Jacob Warner are slated to compete as well as NWCA All-American Abe Assad. You can read more about that in JD Rader's Article and tune in live at 10:00 AM est.
2021 Pittsburgh vs Edinboro
Edinboro hosts Pitt on Saturday evening at 6:00 PM est. Here are potential lineups for that matchup:
125 - Logan Jaquay, Edinboro vs Gage Curry, Pitt
133 - Richie Markulics, Edinboro vs Micky Phillippi, Pitt
141 - Gabe Willochell, Edinboro vs Cole Matthews, Pitt
149 - Ryan Burgos, Edinboro vs Luke Kemerer, Pitt
157 - Peter Pappas, Edinboro vs Elijah Cleary, Pitt
165 - PJ Gohn, Edinboro vs Jake Wentzel, Pitt
174 - Jacob Oliver, Edinboro vs Hunter Kernan, Pitt
184 - Ethan Ducca, Edinboro vs Gregg Harvey, Pitt
197 - Cody Mulligan, Edinboro vs Nino Bonaccorsi, Pitt
285 - Max Millin, Edinboro vs Jacob Slinger, Pitt
2021 Tyrant West Penn Duals
The Tyrant West Penn Duals bring age divisions from elementary school through high school under one roof for two-days worth of dual meet action on November 13 and 14. Acction begins at 8:00 AM est each day.
UD Jim Fox Invite
The University of Dubuque hosts a number of solid midwest college teams for an open that will help set the stage for the D2, D3, NAIA, and NJCAA seasons. Wrestlers will establish themselves as legitimate threats in Dubuque this weekend. Action kicks off at 10:00 AM est.
2021 TrackWrestling Preseason Nationals
The Trackwrestling Preseason Nationals will serve as a solid late-fall test for wrestlers from the 8 and under division through high school. Wrestling begins at 10:00 AM est on Saturday, November 13.
2021 WSWA Basin Brawl
The Washington State Wrestling Association Basin Brawl is a chance for Pacific Northwest wrestlers to test themselves. Action gets underway at 12:00 PM est.