2021 Super 32
Super 32 Sleepers And Dark Horses
Super 32 Sleepers And Dark Horses
Don't be surprised if these unranked wrestlers bust up some brackets in Greensboro.
Oct 21, 2021
by JD Rader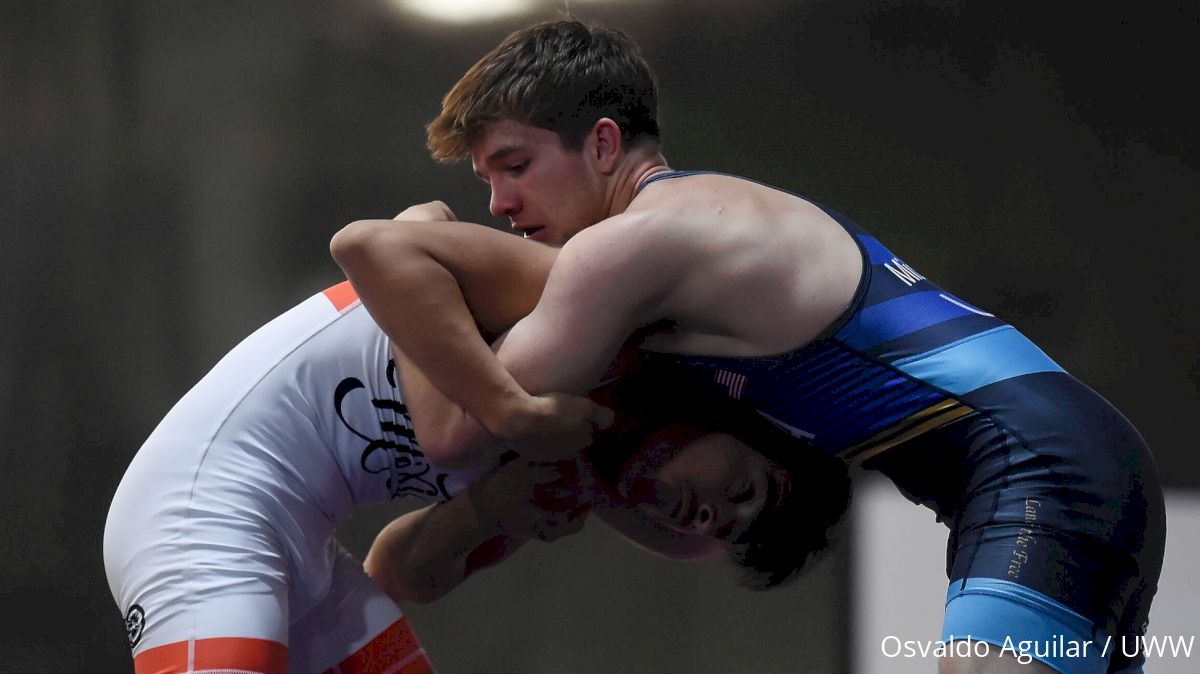 This weekend's Super 32 brackets are loaded. If you haven't already, take a look at the list of ranked wrestlers that will be competing. However, just like every year, a handful of athletes well known locally but off-the-national-radar will catch the wrestling world by surprise.
Below are eight unranked wrestlers I expect to make some moves this weekend in Greensboro. They might not bring home the belt, but don't be surprised if these guys end up in the next set of rankings.
106 - Dru Ayala
The Ayala name alone might make it hard for anyone to sleep on Dru Ayala. His older brother, current Hawkeye Drake, was a Super 32 champ just last year. Undersized as a freshman, Ayala should fill out 106 a little better this year.
Ayala fell to Bo Bassett in the Akron semis and Seth Mendoza in the Fargo quarters. He'll most likely have to avenge at least one of those losses if he wants to finish on top of the podium.
113 - Marcello Milani
This is a tough one with how deep 113 will be. Marcello Milani got on my radar this summer when he went undefeated at 16U Duals. He did take some losses up at Junior Duals while splitting time up at 12o and failed to make the podium at Fargo, but bounced back this fall by winning IndianaMat Hoosier Preseason Open.
Michigan, a state rich with wrestling history, is having themselves a year. They had two Super 32 champs in 2020 and four Who's Number One participants on the men's side alone. A native of Highland, MI, Milani represents the Simmons Wrestling Academy.
120 - Mason Leiphart
If 113 is deep, 120 is REALLY deep, which will make it that much harder to make a run. He went 4-2 last year at this weight. Right off the bat last year Leiphart had a big upset over #7 seed Jacob Moon in the round of 128 this year. Can he do something similar again this year?
Watch Mason Leiphart major his way to a 3rd place finish at the 2021 PIAAs below.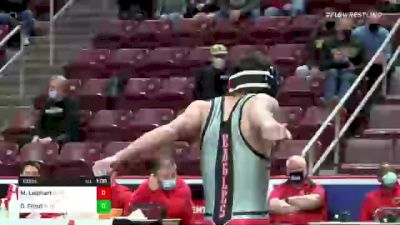 Unlock this video, live events, and more with a subscription!
Get Started
Already a subscriber? Log In
132 - Kai Owen
Columbia commit Kai Owen is a guy that has spent some time in the rankings before but will be making his 132 debut at Super 32. Owen has some solid wins but has yet to really put a couple of signature top-ranked wins together to make a good deep run. One of the better wins of his career came at Super 32 2019 when he beat Wyoming commit Jore Volk. Originally from Tampa, Florida, Owen now competes for Wyoming Seminary.
Watch Kai Owen beat Jore Volkat Super 32 2019 below.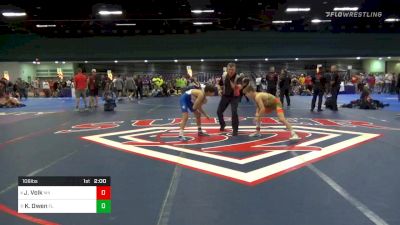 Unlock this video, live events, and more with a subscription!
Get Started
Already a subscriber? Log In
145 - Joey Blaze
Now a junior, Joey Blaze has been good his entire wrestling career. The thing with Joey is we just haven't seen that much of him as of late. The last time he competed, however, he won the Ohio state tournament and took out Jake Niffenegger in the finals. That's not to say Blaze hasn't been busy. Just a couple of weeks ago the Ohio native committed to Purdue. If we see a 100% healthy Joey Blaze in Greensboro, he's going to do some damage.
152 - Thor Michaelson
With a name like Thor Michaelson, you've got a shot no matter your ranking or who you're going up against. Michaelson is flying a bit under the radar after going just 2-2 at Fargo in freestyle. However, with one of the tougher draws of the tournament, Michaelson lost to Paniro Johnson and Jonathan Ley. Two high-level wrestlers. Like a lot of the Cadets that went to Mexico for Pan Ams this summer, Michaelson brought home gold. Not just in freestyle, however. The Washington native has got a knack for Greco as well.
182 - Damion Schunke
It's not surprising that one of South Dakota's best wrestlers is a good multi-sport upperweight. Schunke is a guy who has been in the rankings in the past. Last summer he was as high as #13. However, the Brandon Valley native hasn't been in the top-20 in a while. So, maybe consider this a national resurgence if you will. It's going to be tough to crack the top-four at this weight, but don't be surprised if you see this Legends of Gold wrestler on the podium on Sunday.