Adidas Watch Guides
FloWrestling's October 22 - 24 Watch Guide
FloWrestling's October 22 - 24 Watch Guide
Top NCAA recruits seek the illustrious Super 32 Championship belt in this action packed weekend of preseason wrestling on Flo!
Oct 21, 2021
by Todd Del Tufo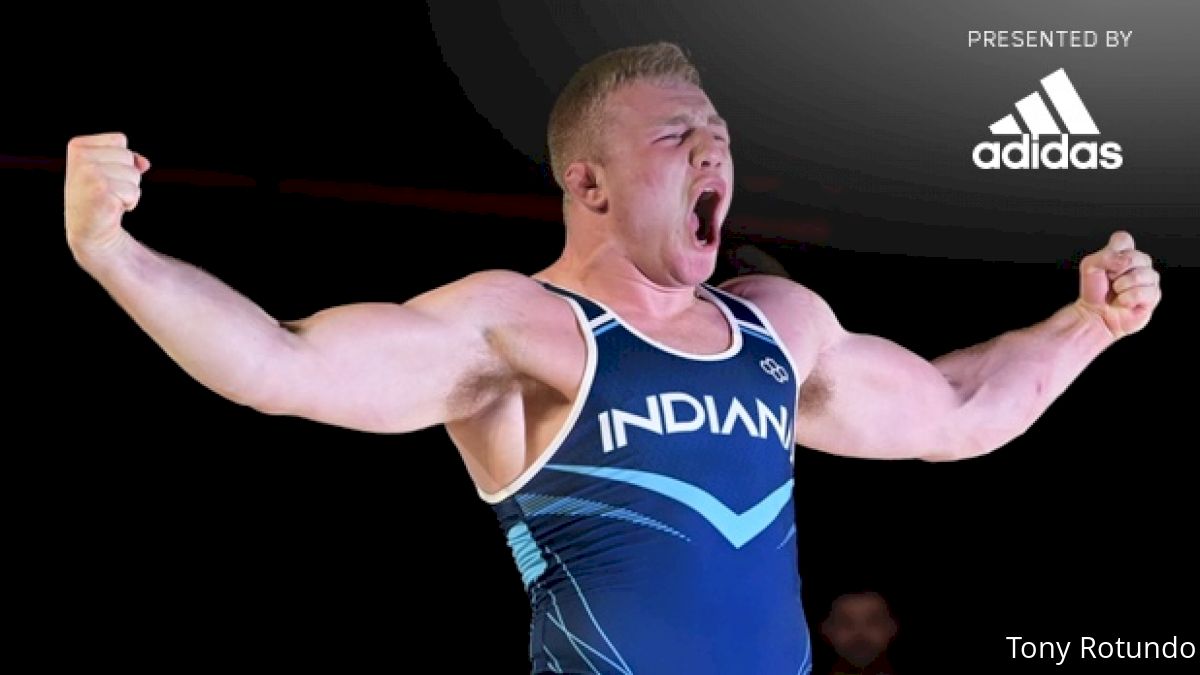 The Super 32 Championship belt is on the line this weekend, exclusively on FloWrestling. High school All-Americans and state podium winners look to assert their dominance over the preseason field and take the first steps towards achieving their season goals. Future NCAA Champions and World Team Members are born here. West coast wrestling is in full force with some exciting preseason action at the USAW Western States Preseason Championships and the Hawaii Kick Start Scramble. All are live on FloWrestling, October 22nd through 24th. Here is your weekly watch guide, presented by Adidas.
2021 Super 32
The nation's toughest preseason tournament is live on Flo from the Coliseum in Greensboro, North Carolina. The top-ranked high school wrestlers from across the country are set to compete for the illustrious Super 32 Championship belt. Almost every state is represented as state and national championships look to elevate their skills versus the best of the best. Past champions include Yianni Diakomihalis, Spencer Lee, David Taylor, David Carr, Kyle Snyder, Zahid Valencia, Zain Retherford, and more. Future NCAA champions and world team members will be on display. Catch all the action on October 22nd through 23rd.
Event Schedule
*All Times in EST*
Saturday, Oct. 23
7:00 AM: Coliseum doors open
8:00 AM: Wrestling begins for boys High School division (runs all day)
Sunday, Oct. 24
7:00 AM: Coliseum doors open
8:00 AM: Wrestling begins for ALL divisions (runs all day)
*Awards distributed throughout*
---
2021 Western States Preseason Championships
It's a western states showdown on Flo! Top athletes in the region look to establish themselves as emerging threats before the winter season gets underway. The Legacy Event Center in Utah will host this preseason clash that is sure to bring some fierce competition and ignite some rivalries to play out down the road. Athletes hail from Arizona, California, Idaho, Montana, Nevada, Oregon, Utah, Washington State, and Wyoming.
Event Schedule
*All Times in EST*
Friday, Oct. 22
4:00 PM: Wrestling Begins for 9th & 10th Grade boys and HS girls (through conclusion)
Saturday, Oct. 23
11:00 AM: Wrestling begins for 7th & 8th, 5th & 6th, 3rd & 4th, 1st & 2nd, Prek-k, Girl's Elementary, and Girl's Junior High divisions
3:00 PM: HS boys division (all weights)
---
2021 Kick Start Scramble
Wrestling returns to Hawaii in this free USAW event. The round-robin tournament is an awesome great opportunity to prepare for the upcoming high school season with guaranteed matches and great exposure. Wrestling is live on Saturday, the 23rd, from the Ranch in Waimanalo, Hawaii.
Event Schedule
*All Times in EST*
Saturday, Oct. 23
4:00 PM - 5:30 PM: K through 6th grade
5:30 PM - 9:00 PM: 7th through 12th grade