Big 12
Sam Barber Showed That Opportunities Are A Ride Away
Sam Barber Showed That Opportunities Are A Ride Away
Sam Barber eventually landed the head job at Air Force, but it took a handful of timely car rides to get there.
Oct 15, 2021
by Kyle Klingman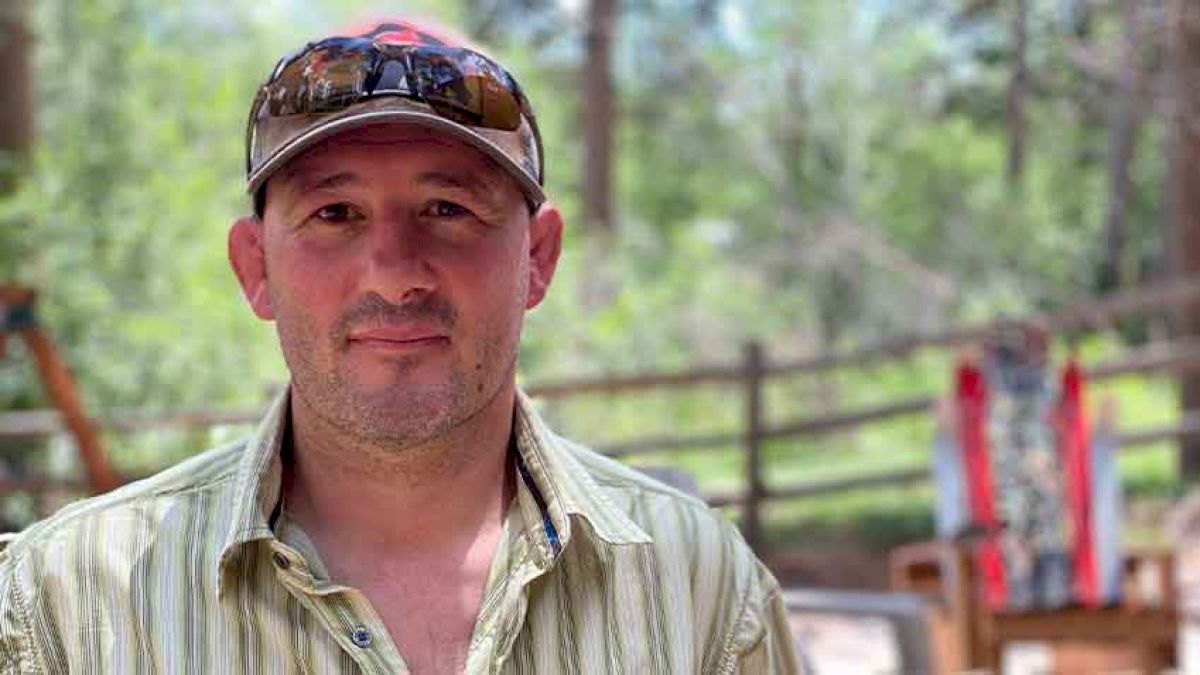 Sam Barber had a choice to make — and it was an easy one. What else are you supposed to do when you get one college acceptance letter and it's halfway across the country?
Barber is the current head coach at Air Force but even the most imaginative storyteller couldn't predict how he would get there. Moving out of your parents' house after ninth grade usually isn't the beginning of work at a military academy. Actually, it wasn't even a house — it was a two-bedroom apartment with nine kids. His mom was a short-order cook and his dad was a truck driver.
There was only one thing that captivated Barber's imagination: wrestling. He went to school sometimes but wrestled all the time. He didn't even qualify for the state wrestling championships for Franklinville High School in New York.
No wonder Barber didn't have many options. He applied to a few schools but only Upper Iowa — a Division III program in Fayette — accepted him. The only reason he went was that his high school coach went there.
"I only had one acceptance letter so it didn't matter," Barber said. "I sold everything I had and bought a $500 car.
"I got there at two in the morning and I couldn't find the college. I went over to the grain mill, parked my car, and slept in the car. I got up in the morning and realized how small of a town it was. How in the world could I not find the college?"
Barber is right. How could he not find the school? The town only has a population of 1300 and it doesn't even have a high school. Once he knocked the sleep out of his eyes he realized that Upper Iowa would be the transformational experience he needed.
His formula was simple and straightforward: compete all the time and never say no. Barber doesn't know his final career college record, but he figures it's around 175-75. He drove himself anywhere and everywhere to find competition — and he would take some of his teammates with him.
"The reality of it is I just wasn't good," Barber said. "I struggled a little bit mentally."
Barber qualified for the national tournament twice but didn't place. He stayed on as an assistant for $6000 a year after he graduated in 1995 but supplemented his income by teaching the outdoor program. He even taught first aid even though he didn't know anything about it.
By 1998, he was making $15,000 through coaching and teaching. He lived in the basement of a train depot for $150 a month as a way to manage his expenses. There were times in the winter when he would snowshoe to work since he lived in the country.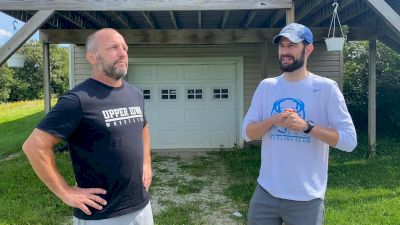 Barber took over as the interim head coach when Mike McCready — his college coach — died in the locker room immediately following a hard practice. He passed on December 16, 1999, at the age of 49.
"We were in the locker room and he wrestled really hard during practice," Barber said. "He didn't wrestle all the time. He was feeling good. We were just standing there talking in the locker room when he passed."
Upper Iowa offered Barber the head job but he decided to move on to Minnesota State-Mankato. He met head coach Jim Makovsky during a cab ride at the 1998 D1 NCAA Championships in Cleveland. Makovsky told Barber to attend Mankato if he had an interest in getting his graduate degree.
"I took that as an official job offer," Barber said. "Jim's always been too nice to say it, but I called him up in the spring and told him, 'I'm coming for that grad thing.' He said something along the lines of, 'I'm not sure the position is open.'
I was like, 'Well, I quit my job yesterday.' I packed all the stuff in my car and drove north to Minnesota and I showed up at Mankato. I don't know if I had a job when I got there but I had one by the time I left."
Eight years at D3 power Augsburg (seven as an assistant and one as a head coach) preceded his position as the director of coaches education at USA Wrestling in Colorado Springs. Years prior, Air Force coach Joel Sharratt needed a ride from home to Minnesota from Fargo, which led to four hours in the car together.
Barber called Sharratt when he wanted to get back in the college coaching game and was hired as an assistant. There was an opening at Air Force when Sharratt took the job at Navy — and Barber took advantage. Now he's the head man for the Falcons.
Does Barber ever think about how he got here?

"Oh yeah. Think about it. I have the worst credentials in all of Division I wrestling," Barber said. "No credentials. At some point, I should have had the realization that I shouldn't be coaching and I shouldn't be coaching Division I.
"Where I've had some pretty good success is recruiting. If you can recruit, I think you'll always have a job and that can lead to other things. If I was going to give a young coach advice that wanted to be in the sport, it's recruiting."
His other piece of advice might be to take advantage of car rides. You may get dropped off in a place you never expected.