Adidas Watch Guides
September 17-19 Watch Guide
September 17-19 Watch Guide
Wrestling's top recruits are in action this week on Flo as they compete for the nation's top ranking at Who's Number One.
Sep 16, 2021
by Todd Del Tufo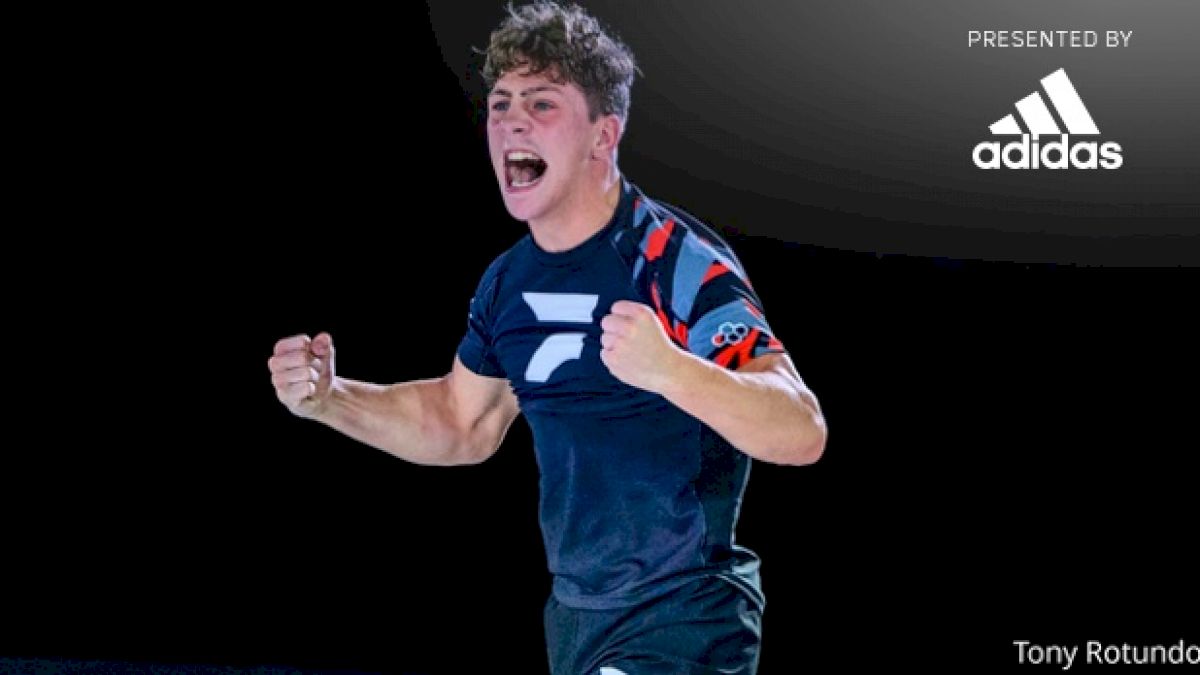 The sport's future stars are on full display this weekend with a full slate of youth and high school wrestling all across the country. Wrestling fans can enjoy Who's Number One, Ultimate Club Duals, Utah Fall Classic, AWA Duals, and Super 32 Florida Early Qualifier. All are live on FloWrestling September 17th - 19th. Here is your weekly Watch Guide, presented by Adidas.
FloWrestling's Who's Number One, Sept. 17-18
The nation's top high school recruits are set to battle it out this weekend at FloWrestling's premier high school all-star competition: Who's Number One.
Tune in to catch all the excitement. Jesse Mendez defends his #1 Pound--for-pound ranking versus Casey Swiderski. Katie Gomez returns to action after her Cadet World Championship versus double Fargo Champion Shelby Moore. Christian Carroll and Nick Feldman battle it out in the Big Man Super Match. And much more action from the highest-ranked high school wrestlers across the country.
*Wrestling starts at 7:00 PM E.T. both nights*
*Don't forget to play the Men's and Women's Pick Em Contest for a chance to win a free FloWrestling subscription for one year*
Girl's Card, September 17th
127: Alexis Janiak vs Savannah Cosme
132 Janida Garcia vs Hanna Errthum
112: Janavi Alejandro vs Cecilia Williams
117: Zao Estrada vs Cadence Diduch
152: Destiny Rodriguez vs Jasmine Robinson
94: Valarie Solorio vs Erica Pastoriza
100: Brianna Gonzalez vs Ava Ward
138: Savannah Gomez vs Korina Blades
164: Lillian Freitas vs Rose Cassioppi
106: Paige Morales vs Audrey Jimenez
122: Shelby Moore vs Katie Gomez
Boy's Card, September 18th
170: Rocco Welsh vs Manny Rojas
170: Gabe Arnold vs Brayden Thompson
106 Futures Match: Seth Mendoza vs Bo Bassett
182: TJ Stewart vs Jack Wehmeyer
145: Hunter Gavin vs Jackson Arrington
113: Leo Deluca vs Braeden Davis
160: Josh Barr vs Levi Haines
106: Luke Lilledahl vs Anthony Knox
152: Jordan Williams vs Caleb Henson
195: Dylan Fishback vs Gavin Nelson
138: Casey Swiderski vs Jesse Mendez
120: Nate Jesuroga vs Joey Cruz
170: Winners of (Rocco Welsh vs Manny Rojas) vs (Gabe Arnold vs Brayden Thompson)
Big Man Super Match: Christian Carroll vs Nick Feldman
---
2021 Ultimate Club Folkstyle Duals, Sept. 17 - 19
It all goes down at the Spooky Nook Sports Complex in Lancaster, PA as the best club teams from Pennsylvania, California, Maine, Oregon, Virginia, Maryland, Georgia, Florida, Texas, Oklahoma, New Jersey, New York, New England, and Ohio battle it out to be crowned Ultimate Club Duals Champions.
Event Schedule
*All Times in EST*
Friday, Sept. 17
2 PM: Early Weight In (Greco Weigh-In)
5 PM: Standard Weigh In
6:30 PM - 9 PM: Two Greco Dual Meets Per Team
Saturday, Sept. 18
8 AM: Start for Boys - Wrestle to a Championship
8 AM - 6 PM: Girls Event
Sunday, Sept. 19
8 AM: Gold, Silver, and Bronze Pools
12:30 PM - 1 PM: Girls Finals Start
2 PM - 3 PM: End Time
---
2021 AWA Duals, Sept. 18 - 19
The Askren Wrestling Academy hosts 16 of the best club teams in the Midwest.
Watch Live on Flo: Sept. 18th - 19th
---
Utah Fall Classic, Sept. 18
Wrestlers across the state of Utah compete to be crowned the Utah Fall Classic Champion this weekend in Orem, Utah. This USAW event features boys and girls competitors across elementary, middle, and high school divisions.
Event Schedule
*All Times in EST*
7:30 AM: PreK-K / 1st - 2nd Grade / 3rd - 4th G / 5th - 6th G
8:45 AM: 7th - 9th Grade
10:00 AM: HS Boys 100 - 138
11:15 AM: HS Boys 144 - 285
12:00 PM: HS Girls
---
Florida Super 32 Early Entry, Sept. 17 -19
Wrestlers take their first step towards a Super 32 title in this early qualifier featuring boys HS, boys middle school, and girls HS divisions. It all goes down this weekend at Osceola High School in Kissimmee, Florida.
Events Schedule
*All Times in EST*
High School
Friday, Sept. 17th
Weigh Ins for all HS
3 PM - 5 PM: Early Weigh Ins - $10
7 PM - 9 PM Regular Weigh Ins
Saturday, Sept. 18th
8 AM Session: 106 lbs. - 145 lbs.
2 PM Session: 152 lbs. - 285 lbs. AND all Girls weight classes
Sunday, Sept. 19th
8 AM Session: All Semi/Consi
12 PM Session: HS Finals
Middle School
Saturday, Sept. 18th
Weigh Ins for all MS Wrestlers
3 PM - 5 PM: Early Weigh Ins ($10 Fee)
6 PM - 8 PM: Regular Weigh Ins
Sunday, Sept 19th
11 AM Start (Start with 3 Mats, Expand to 9 Mats)