2021 FloWrestling Who's Number One
New Jersey Freshman Knox Looking To 'Take Over' At Who's #1
New Jersey Freshman Knox Looking To 'Take Over' At Who's #1
Dean Peterson brought national attention to St. John Vianney during his remarkable career. Now Anthony Knox is taking the torch.
Sep 15, 2021
by Brendan Scannell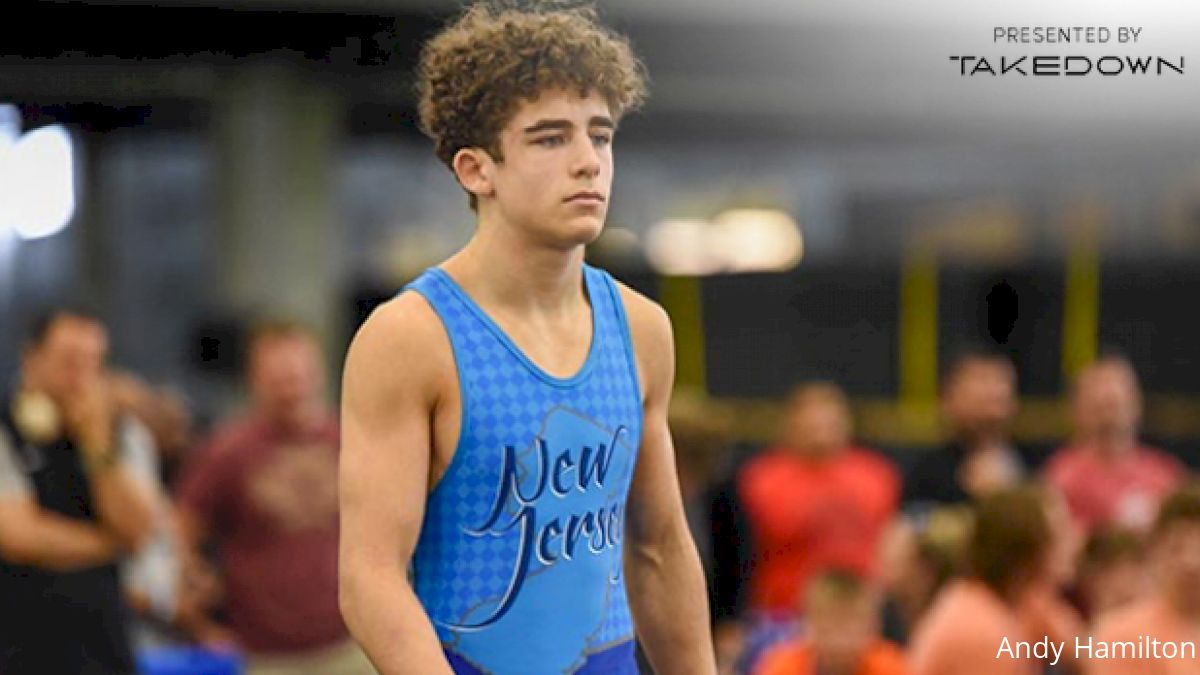 In a New Jersey wrestling landscape seemingly dominated by schools like Bergen Catholic and Delbarton, St. John Vianney has certainly emerged as a program to watch after back-to-back Who's #1 appearances.
Many remember Dean Peterson's high-scoring affair with Jordan Titus last year, but he's since graduated and moved onto Rutgers. Now, he's passed the Lancer torch to the freshman phenom Anthony Knox, who seems more than capable of carrying it.
"Some of these coaches, you know, they coach for 25, 30, 40 years and they don't have one of those guys," St. John Vianney coach Chris Notte said. "Now to have two in back-to-back years…it's a privilege, man."
Blair Academy and Bergen Catholic are the only other New Jersey schools send wrestlers to Who's #1 in consecutive years.
Knox comes in with some of the highest expectations for a New Jersey freshman since Nick Suriano. They're expectations he's earned. Before even wrestling a high school match, he owns wins over five wrestlers in the national rankings. He placed fourth last year at the Super 32 as an eighth-grader. This summer, he won a Cadet freestyle title in Fargo.
The big stage is nothing new to Knox after he gutted out a comeback win back in January over Ben Davino on FloWrestling's Jordan Burroughs vs. David Taylor card.
Knox wrestles at a relentless pace. He constantly moves his feet and uses his hands really well. On top of that, he's consistently looking to put points on the board and separate himself from his opponents if he can. It's this attitude and style he hopes rubs off on his new St John Vianney teammates.
He gets excited when he talks about the rest of his team, rattling off names like returning qualifier Nick Diaz and fellow freshman Jake Zaltsman. It's clear he didn't come to St. John Vianney just to win individual titles, but team titles, as well. Despite being only a freshman – as one of the nation's top guys – he expects to set the tone in the room.
"Growing up as a kid in Jersey and wrestling, Jersey states is idolized," Knox said. "My expectation is to win. And now, being part of this team, that's their expectation, too, whether they like it or not."
When considering his high school prospects, Knox knew he had to go somewhere he'd be pushed and where the competition is stout. He seems to have picked the right place in St. John Vianney. There will be no shortage of challenging competition on the slate this year for Knox and his Lancer teammates.
As we look ahead towards the season, Knox leads a nice crop of young talent for St. John Vianney, a team eyeing a top-10 finish in the state and a Non-Public A State Championship run.
"I liked that (St. John Vianney) was a small-school and people don't expect a lot out of us, but I think we're going to shock people," Knox said.
Aside from likely attendance in tournaments like Beast of the East and the Sam Cali Invitational, St. John Vianney is also a member of the ultra-competitive Shore Conference where it'll be tested all season long by schools like Southern, Brick Memorial, Howell and CBA, to name only a few. Then, of course, it all culminates in March with the New Jersey state tournament – a true wrestling gauntlet - under the bright lights of Boardwalk Hall.
Knox understands and embraces the challenges that come with competing in single-class New Jersey. After all, his lengthy resume shows he's been battle tested.
He already owns wins over returning New Jersey state placers Kaden Naame and Jack Bastarrika, as well as one over the defending 106-pound state champ Danny Jones of Delbarton. The two clashed in the middle school state finals just a couple of years ago. It's a matchup we could possibly see again in Atlantic City this March.
This weekend, though, it will be Luke Lilledahl, who captured a Cadet World silver medal this summer in Budapest while Knox was winning his first stop sign in Fargo. The St Louis native has a star-studded hit list of his own heading into his sophomore year at Christian Brothers College, but these two have never hit before. When they do this weekend, the #1 ranking in the nation will be on the line.
Knox recognizes his opponent's skills on his feet but remains confident he's the #1 guy and plans to keep the WNO undefeated streak alive for St. John Vianney.
"I'm not just going to take part in the event," he said "I want to take over the event."