2021 World Team Trials
61kg Is Full Of Dream Match-Ups At The Trials
61kg Is Full Of Dream Match-Ups At The Trials
Breaking down the pre-seeds and potential matchups for the 2021 World Team Trials at 61kg.
Sep 9, 2021
by Jon Kozak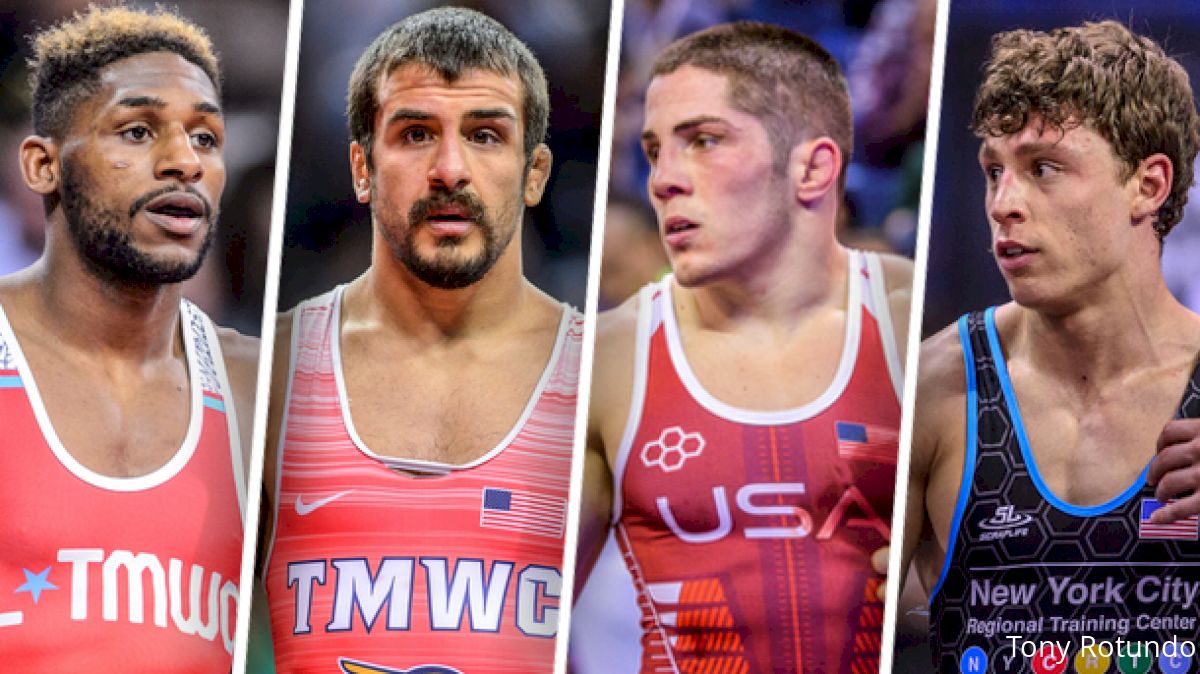 The world team trials will take place September 11-12 in Lincoln, Nebraska. In this article, we'll break down the 61kg bracket, take an in-depth look at each potential match-up and how they determined the seeds.
USA Wrestling has released their pre-seeds for all weights at the world team trials. To view every weight in men's freestyle click here. Check out what the pre-seeds look like at 61kg:
61kg Pre-Seeds
Tyler Graff (NJRTC/Titan Mercury WC)
Joe Colon (Cyclone RTC/Titan Mercury WC)
Nick Suriano (Sunkist Kids)
Daton Fix (Cowboy RTC/Titan Mercury WC)
Seth Gross (Wisconsin RTC/Sunkist Kids)
Nathan Tomasello (Oklahoma RTC/Titan Mercury WC)
Nahshon Garrett (Southeast RTC/Titan Mercury WC)
Shelton Mack (NYCRTC/Titan Mercury WC)
Josh Kramer (Sunkist Kids)
Zane Richards (Illinois RTC/Titan Mercury WC)
Daniel DeShazer (Gopher WC RTC)
Ethan Lizak (Pennsylvania RTC/New York AC)
The Biggest Seeding Surprises
Overall, the seeding at 61kg worked out close to what we expected. Prior to the pre-seeds being released, we dove deep into what they might look like based on the criteria and recent results - you can read those predictions here.
The biggest question mark is the order of Joe Colon, Nick Suriano and Seth Gross. All three have hit in the past 2 years and traded wins but the seeding doesn't follow most recent results. Colon most recently defeated Gross at the Olympic Trials. Prior to that, Gross defeated Suriano at the 2019 Bill Farrell (November 2019). And going back even further, Suriano defeated Joe Colon in May of 2019 at Beat The Streets. Going by most recent results, Suriano should be behind Gross.
Watch Nick Suriano's win over Joe Colon from the 2019 Beat The Streets event: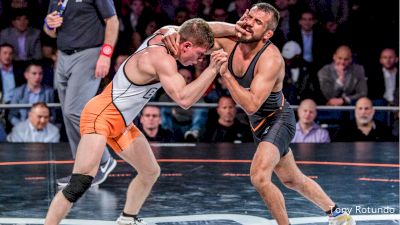 Unlock this video, live events, and more with a subscription!
Get Started
Already a subscriber? Log In
Other than that, Shelton Mack and Josh Kramer have a case to be above Nahshon Garrett. Mack won Senior Nationals in May and defeated Josh Kramer in the finals there. At that same tournament, Kramer took out Garrett in a 12-12 shoot-out. It seems the seeding committee chose to honor Garrett's results at 61kg dating back to 2018 when he won the world team trials.
The Early Matches
From the start, there are incredible match-ups at 61kg starting in the pre-quarters. NCAA Champion Seth Gross will face NCAA Runner-Up Ethan Lizak in the round of 16 with the winner slated to face Daton Fix. The other notable round of 16 match-up is Zane Richards vs Nahshon Garrett. The two last met at the 2019 Bill Farrell where Zane Richards won a tight, 5-3 match.
Watch Zane Richards take out Nahshon Garrett: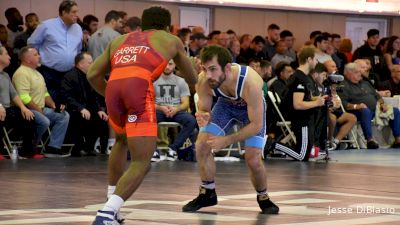 Unlock this video, live events, and more with a subscription!
Get Started
Already a subscriber? Log In
The quarter-finals at 61kg will be absolutely outstanding. Starting at the top, Tyler Graff will get the winner of Shelton Mack and Josh Kramer. Mack will be the favorite to win and face Graff as he just defeated Kramer in May - 3-2 (Senior Nationals Finals). The Graff-Mack match-up is intriguing. They haven't met in freestyle and Graff has only wrestled 2 freestyle tournaments since the 2019 World Championships. Though Graff is the favorite, Mack should present a great challenge.
Daton Fix and Seth Gross are likely to meet in the quarter-finals with the winner getting the Graff/Mack winner. Fix and Gross have never wrestled in folkstyle or freestyle and in many ways this matchup is a clash of styles. Will Seth Gross be able to fend off the top game of Daton Fix? Will Fix be able to scramble with Seth Gross? Those questions will be answered over the weekend in the dream bout between Seth Gross and Daton Fix.
Another outstanding match-up is the pairing of Nathan Tomasello and Nick Suriano in the quarters. If seeds hold, this will be the first time Tomasello and Suriano wrestle in freestyle or folkstyle. The two NCAA Champions are similarly aggressive in their hand fight and able to hold great defensive position. Though Suriano had the momentum going into the Olympic Trials, Nathan Tomasello made the National Team after placing third in a loaded 57kg bracket. Can Tomasello keep up that momentum or will Suriano get right back to his freestyle success?
Joe Colon at the #2 seed will see the winner of Nahshon Garrett vs Zane Richards. Colon vs Garrett would be a rematch of 2018 Final X where Nahshon Garrett won 2 of 3 matches to make the world team. After that match, Garrett suffered an injury allowing Colon to go to the world championships where he went on to win a bronze medal. Though Garrett is the #7 seed, if he's wrestling at his best, he can defeat any 61kg wrestler in the bracket.
Watch Nahshon Garrett's win over Joe Colon to clinch the 2018 World Team Spot:
Unlock this video, live events, and more with a subscription!
Get Started
Already a subscriber? Log In
My Pick:
If the 61kg bracket were wrestled five different times, there's a good chance we could see 5 different champions. Any of the top seeds have shown the ability to win at the highest level and are dangerous in their own way. However, for the past few weeks I've been picking Seth Gross and I'm not going to stop now. Seth Gross has shown great improvement in his freestyle game and is perfectly sized for 61kg. I believe he will defeat Daton Fix, Tyler Graff and then Nick Suriano consecutively to make the world team.
Watch Seth Gross defeat Nick Suriano at the 2019 Bill Farrell: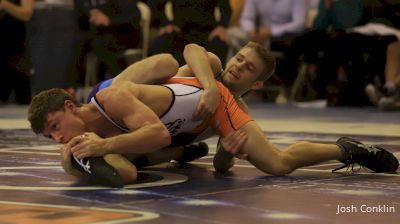 Unlock this video, live events, and more with a subscription!
Get Started
Already a subscriber? Log In
Complete Picks:
Quarter Finals
Tyler Graff over Shelton Mack
Seth Gross over Daton Fix
Nick Suriano over Nathan Tomasello
Joe Colon over Nahshon Garrett
Semi Finals
Seth Gross over Tyler Graff
Nick Suriano over Joe Colon
Finals
Seth Gross over Nick Suriano in 2 matches