2021 Junior World Championships
Iran Takes Hold Of First - USA And Russia Fighting For Second
Iran Takes Hold Of First - USA And Russia Fighting For Second
Check out how Iran, Russia, and the United States are competing for the team title at the 2021 Junior World Championships.
Aug 17, 2021
by Jon Kozak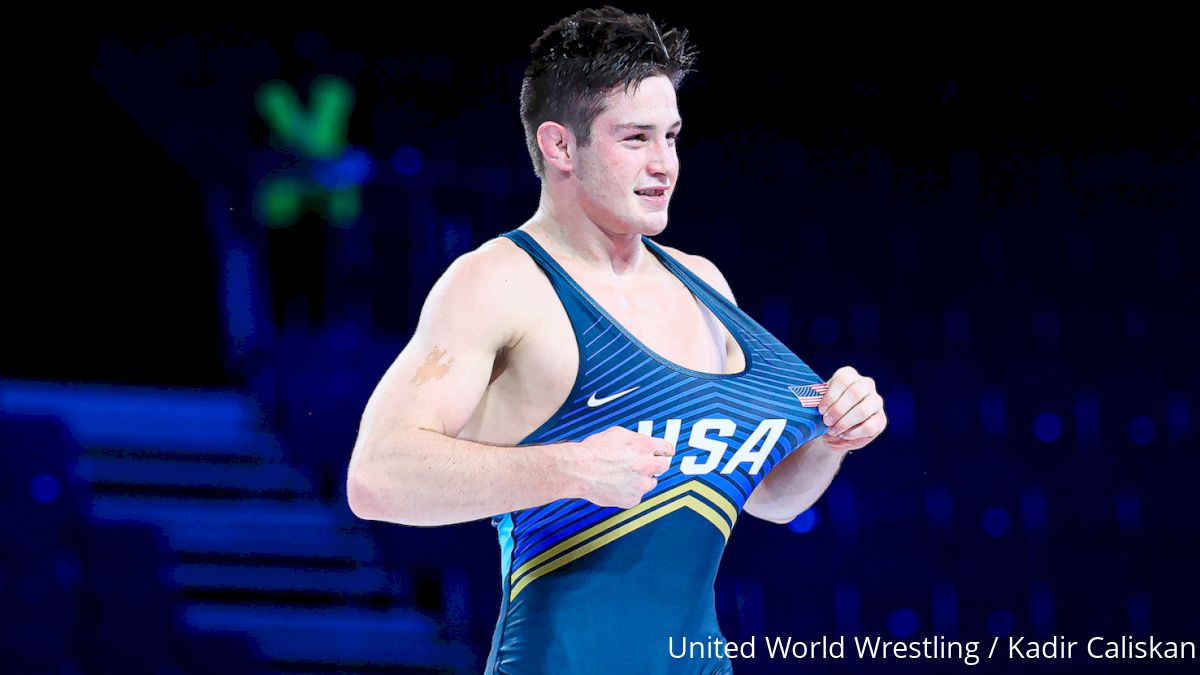 The second day of the Junior World Championships concluded in Ufa, Russia. The team race is well under way in men's freestyle and Team USA is right in the mix at the top. Take a look below as we outline the team standings and the potential points remaining for the top countries and Team USA.
Iran Running Away With It
At the end of the first day, Iran was in second place trailing Azerbaijan by 10 points. Then, they had one of the best days imaginable by putting 4 out of 5 wrestlers in the finals in the second day of competition. That day 2 performance, combined with 2 golds (at 70kg and 79kg) and a bronze at 97kg, plants Iran firmly in first. In fact, with 163 points, Iran has locked up the team title and mathematically cannot be caught by Russia or USA. Look at the combined records for the top 4 teams on day 2 of Junior Worlds:
Iran - 15-2
Russia - 11-4
USA - 15-4
Azerbaijan - 7-9
While team USA and Russia didn't have as impressive a performance as Iran, they are currently battling for second place. USA made up ground by putting 2 in the finals with Keegan O'Toole and Rocky Elam and winning 2 bronze medals from Beau Bartlett and Bryce Andonian. On top of that, Wyatt Hendrickson will wrestle for bronze at 125kg tomorrow morning. Russia had and up and down second day with three wrestlers losing in the semis but 2 win gold (at 57kg and 65kg) and another win bronze (at 70kg).
Take a look below to see the current standings top 10 countries in Men's Freestyle
| | |
| --- | --- |
| Iran | 163 |
| Russia | 107 |
| United States | 105 |
| Azerbaijan | 80 |
| Kazakhstan | 72 |
| India | 56 |
| Turkey | 50 |
| Armenia | 47 |
| Kyrgyzstan | 35 |
| Moldova | 32 |
The Race For Second
With Iran locking up the team title, team USA and Russia are battling it out for second. While Russia is only 2 points ahead of the United States, they have more potential remaining point scorers. Team USA can only score 15 points combined with O'Toole and Elam going for gold and Hendrickson going for bronze. Russia can score a whopping 30 points with their remaining 5 wrestlers all alive for bronze. In order for USA to claim second place, they will need all remaining wrestlers to win and 3 of Russia's 5 wrestlers to lose. It will take a few unlikely performances but we've already seen plenty of surprising matches unfold at junior worlds.
Watch Keegan O'Toole's win over Khatanov (RUS) in the semi-finals: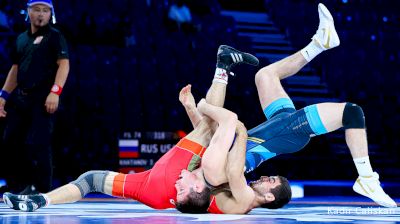 Unlock this video, live events, and more with a subscription!
Get Started
Already a subscriber? Log In
It will be a tight finish and we'll continue to update you on the team race for men's freestyle and the rest of junior worlds as the action unfolds. For full results and links to every match, check out FloArena HERE.