Gable Steveson Has Made His 2021 Worlds Decision
Gable Steveson Has Made His 2021 Worlds Decision
Gable Steveson has declined his automatic spot to wrestle at the 2021 World Championships at 125kg.
Aug 15, 2021
by Jon Kozak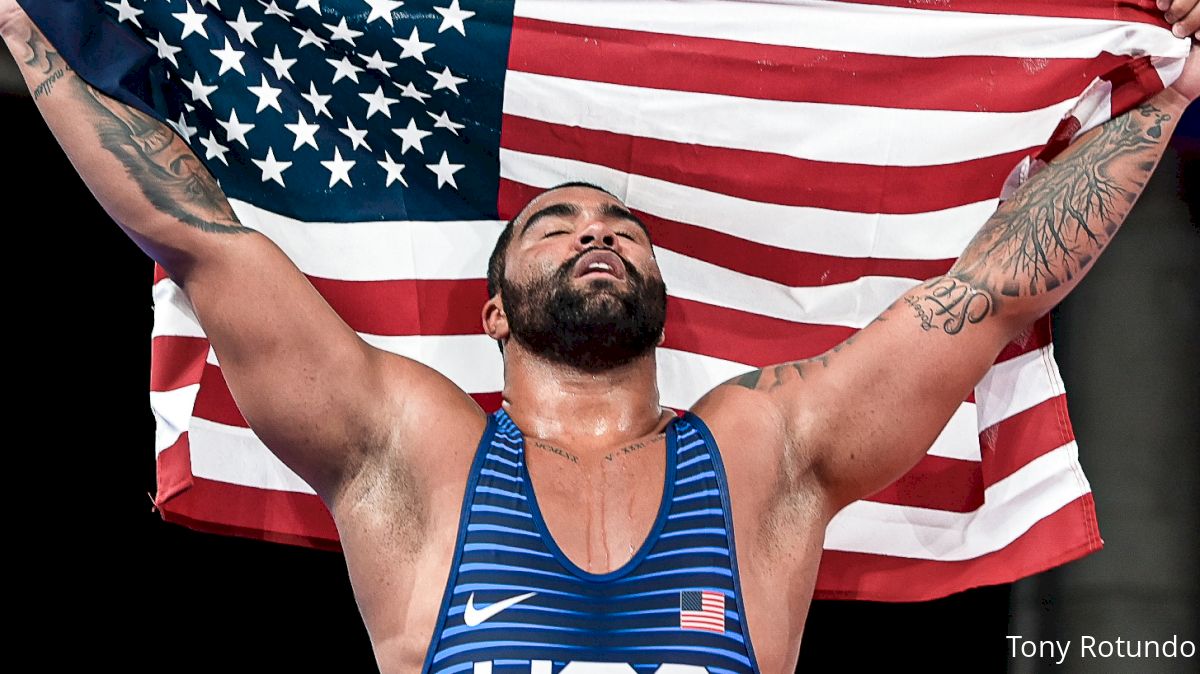 Olympic Champion Gable Steveson has elected to decline his automatic World Team spot at 125kg for the 2021 World Championships. Steveson was the final athlete to announce his decision and is the only wrestler of the nine Olympic medalists to decline. Though he has not released his plans fully, or announced his intentions for his future in collegiate wrestling, Steveson has been vocal about exploring a variety of options outside of the sport of wrestling. With Gable removing himself from worlds, a full trials will be wrestled at 125kg on September 11-12-you can see a full list of who all is registered for World Team Trials at 125kg and the rest of the weights so far HERE.
USA WRESTLING - Olympic champion Gable Steveson, who won his medal at 125 kg in men's freestyle at the Tokyo Games, has notified USA Wrestling that he will not accept a position on the U.S. World Team that will compete at the 2021 Senior World Championships in Oslo, Norway, October 2-10.
According to the 2021 World Team Selection Procedures, "The 2020 Tokyo Olympic Medalist, if competing at the same weight class, will receive the automatic selection to the 2021 World Team at that same weight."
The USA won nine medals at the Olympic Games in Tokyo, Japan and eight of the medalists have accepted their spot on the 2021 U.S. Senior World Team: Olympic champion Tamyra Mensah Stock (68 kg in women's freestyle), Olympic champion David Taylor (86 kg in men's freestyle), Olympic silver medalist Adeline Gray (76 kg in women's freestyle), Olympic silver medalist Kyle Snyder (97 kg in men's freestyle), Olympic bronze medalist Helen Maroulis (57 kg in women's freestyle), Olympic bronze medalist Kyle Dake (74 kg in men's freestyle), Olympic bronze medalist Sarah Hildebrandt (50 kg in women's freestyle) and Olympic bronze medalist Thomas Gilman (57 kg in men's freestyle).
The U.S. team for Oslo will be stacked, just from these eight athletes. In addition to the eight 2020 Olympic medals won the by these wrestlers, Snyder and Maroulis were also 2016 Olympic champions, giving this group 10 Olympic medals. These athletes have also won 13 Senior World titles, with Gray boasting five World golds, Maroulis, Snyder and Dake holding two World titles, and one World gold for Mensah Stock and Taylor. Every one of these wrestlers have won at least one Senior World medal and one Olympic medal.
What this means is that there will be 22 weight classes contested at the upcoming 2021 World Team Trials at the Pinnacle Bank Arena in Lincoln, Neb., September 11-12.
With the acceptance of their World Team berths by these eight athletes, there will not be any competition at the eight following weight classes in Lincoln, men's freestyle (57 kg, 74 kg, 86 kg, 97 kg) and women's freestyle (50 kg, 57 kg, 68 kg, 76 kg).
The 2021 World Championships in Oslo will be conducted in the 10 World Championship weight classes in each of the wrestling disciplines, for a total of 30 weight classes.
With the eight weight classes already filled by Olympic medalists, these are the weight classes which will be contested in Lincoln.
Men's freestyle: 61 kg, 65 kg, 70 kg, 79 kg, 92 kg, 125 kg
Women's freestyle: 53 kg, 55 kg, 59 kg, 62 kg, 65 kg, 72 kg
Greco-Roman: 55 kg, 60 kg, 63 kg, 67 kg, 72 kg, 77 kg, 82 kg, 87 kg, 97 kg, 130 kg
2021 U.S. Senior World Team (as of August 15, 2021)
Women's freestyle
50 kg – Sarah Hildebrandt (Colorado Springs, Colo./USOPTC/New York AC)
57 kg – Helen Maroulis (Rockville, Md./Sunkist Kids)
68 kg – Tamyra Mensah-Stock (Colorado Springs, Colo./USOPTC/Titan Mercury WC)
76 kg – Adeline Gray (Colorado Springs, Colo./USOPTC/New York AC)
Men's freestyle
57 kg – Thomas Gilman (State College, Pa./Nittany Lion WC/Titan Mercury WC)
74 kg – Kyle Dake (Ithaca, N.Y./Spartan Combat WC/Titan Mercury WC)
86 kg – David Taylor (State College, Pa./Nittany Lion WC/Titan Mercury WC)
97 kg – Kyle Snyder (State College, Pa./Nittany Lion WC/Titan Mercury WC)
22 more berths to be determined at World Team Trials in Lincoln, Neb., September 11-12