Death Of High School Wrestling Legend Still Being Felt
Death Of High School Wrestling Legend Still Being Felt
Oregon's Kenny Cox was a high school wrestling legend. His untimely passing is reason to reflect on a life well-lived.
Aug 15, 2021
by Kyle Klingman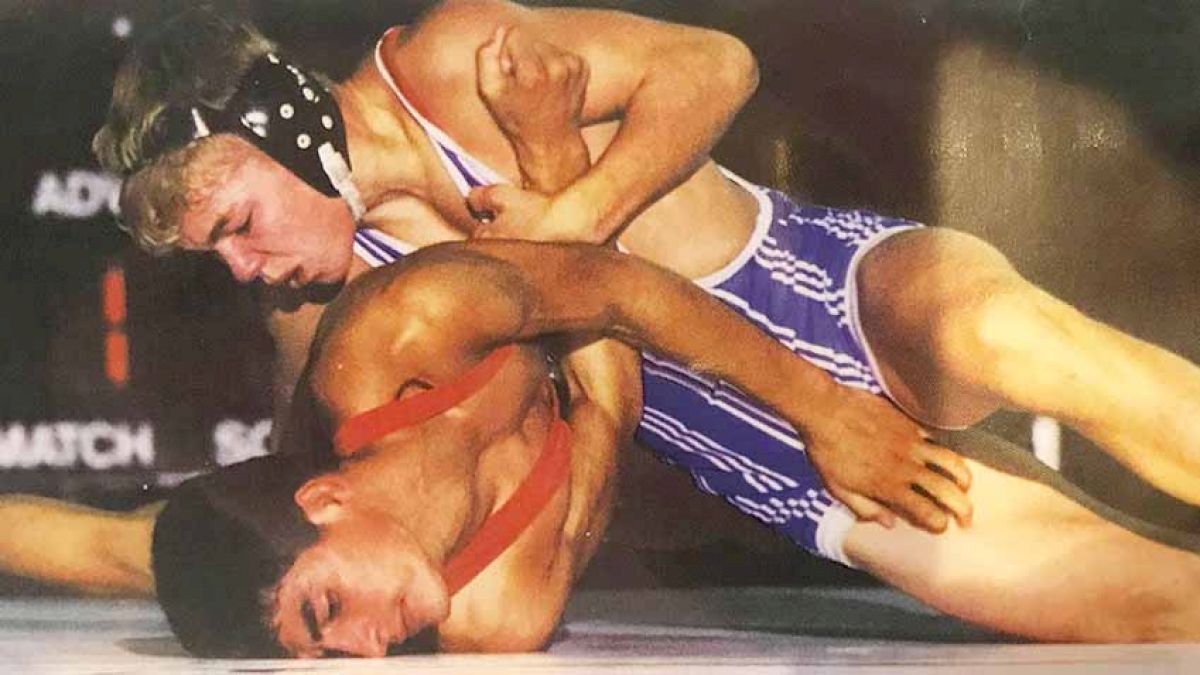 On top of a mountain, in a place known only by his family, are the remains of Kenny Cox. His ashes were deposited near a spot that he and his father had spent time together.
The July 23, 2010, ceremony – which coincided with Kenny's birthday (August 1, 1978) and his death (August 14, 2009) – was attended by his father, George, his mother, Vivien, and his three sisters: Christa, Lisa, and Hannah.
"It is a sacred moment when you put a person's ashes back to the earth," George said. "We wanted to do it because we wanted to honor his life."
The ceremony, coincidentally, took place during Junior Nationals in Fargo, North Dakota, the venue where Kenny Cox made himself known to the wrestling world. His five Junior National titles (three in Greco-Roman, two in freestyle) and three Oregon state titles for Churchill High School in Eugene were part of a distinguished prep career.
Cox posted a career college record of 10-14 at the University of Oregon and did not wrestle any varsity matches his senior year. He also coached for three different high schools in six years.
What remains of Kenny Cox, however, exceeds his wrestling accomplishments.
The public memorial held on August 29, 2009, tells much of Kenny's story. The service, which lasted an hour and a half, was attended by over 600 people. It went an additional 45 minutes during the open microphone time. The line was shut down when it reached 25 people and kept growing.
Most telling is a prayer Kenny wrote when he was in junior high. The family found it in his belongings after he passed. It reads:
Dear Lord, The poor, fat, or ugly man is worth nothing in the world's eyes. Help me to be able to minister and to love those people, and for those people to know that they are not what the world tells them they are.
That kind of love was the entirety of Kenny's life. During a brief battle with depression at the age of 24, he was admitted to a hospital unit.
His roommate, a 68-year-old man who tried to commit suicide after his wife died, was given an electric shock treatment that wasn't regulated correctly. Kenny stayed up all night with the man, comforting him and getting him food. The man credits Kenny as "critical to my recovery."
Another lady, who was dealing with rejection, said she didn't have any friends. Sitting next to her, Kenny put his arm on her leg and said, "I'll be your friend."
There was also the time in high school when Kenny represented his state at a national high school wrestling tournament. When his teammates offered him $20 to swear, he politely declined.
"Kenny was a very sensitive, caring person," George said. "I think his passion for the underdog and people of all abilities and conditions was accentuated by being on top of the wrestling world. That really marked his character for the rest of his life.
The mainstream life never attracted Kenny Cox, though. He loved nature. He loved being outside.
That's why he bought a house in Oregon, rented it out, and slept in a teepee in the backyard for four years. That's why he took seven months hike to Mexico with no money.
And that's why he moved to the island of Kauai in Hawaii, the place of his eventual death. He lived on a farm with no facilities, working for $50 a month. In time, Cox wanted to purchase a farm and lead a self-sustaining existence.
He invited his family and friends to visit, offering to pay for their flights. Kenny's parents were the first to accept. Arriving on August 9, 2009, George and Vivien stayed with their son in the open field. Kenny made arrangements for them to stay at a house nearby after two days.
That's when Kenny began to have breathing problems. He developed a fever of 102 and complained of a headache. On the fourth day, at 11:30 at night, Kenny's mother couldn't sleep. She went to check on her son and found him unconscious. Kenny, who had refused medication and medical assistance before that point, was rushed to the hospital when his parents called for an ambulance.
Medical personnel placed a breathing tube down his throat, but Kenny didn't have a pulse 10 minutes into the 45-minute ride. He was dead upon arrival due to respiratory complications. It was eventually diagnosed as acute hemorrhagic pneumonia with sepsis. Kenny's immune system may have been weakened during his time on the farm, or by drinking untreated water.
"We were just in shock for about 24 hours until we had to start making some decisions," George said. "I prayed that his passing would not be in vain. God has given us comfort that we've needed to carry on."
On top of a mountain, in a place his family hopes no one will find, is the headstone for Kenny Cox. It reads:
Lover of nature. Lover of people. Lover of truth.