GLVC
Can Anything Stop New Bellarmine Coach Ned Shuck?
Can Anything Stop New Bellarmine Coach Ned Shuck?
Bellarmine hired a new wrestling coach. Most aren't paying attention. Ned Shuck plans to change that.
Aug 10, 2021
by Kyle Klingman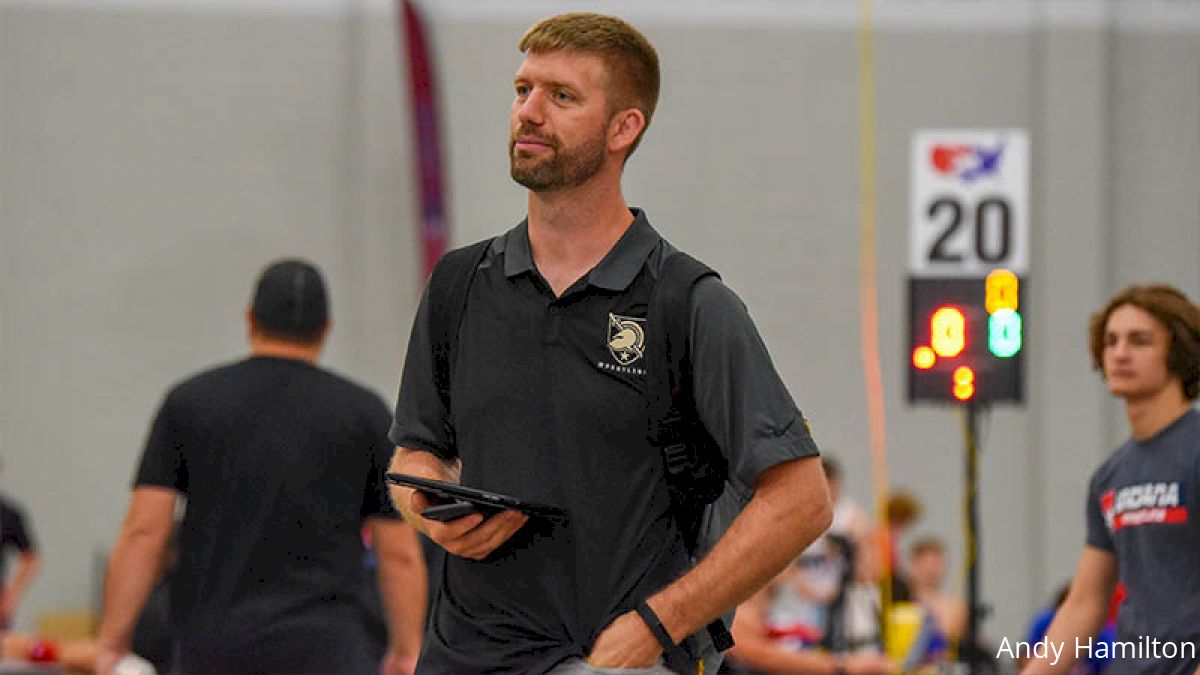 Bellarmine University hired a new head wrestling coach and most aren't paying attention. There's no reason to pay attention, really. This is a Division II program that recently moved up to Division I — and Bellarmine won't compete at the D1 NCAA Championships for at least two years.
Here are a few things you should know about the university, since there's a good chance you aren't familiar. The wrestling team was 1-9 in duals last season, they have never had an All-American, and they are located in Louisville, Kentucky.
And they hired Ned Shuck as its next head coach.
As a point of reference, Shuck had to be corrected on the correct pronunciation of Bellarmine during his interview and he was unsure if the program had any All-Americans several weeks after he was hired.
On the surface, there is nothing particularly exciting about Bellarmine other than we have another D1 program.
The inspiring part of the program is two words: Ned Shuck.
Ned Shuck? Who is Ned Shuck?
Shuck competed for the University of Iowa from 2000-05 but didn't wrestle a varsity match. The Hawkeyes never even threw him into the lineup for a home dual they knew they'd win — and they've had plenty of those. He was a four-time letter winner and a three-time Academic All-Big Ten selection, but he was never the guy. Not once.
Coaching stints at D3 Augsburg, Heidelberg, and Wisconsin-Whitewater preceded his most recent role as associate head coach at D1 Army. He might be the most driven coach in America.
Want proof? At the recent Junior National Duals in Tulsa, he showed up for the Greco-Roman competition since he figured that no other D1 coaches would be in attendance. He was right. It was two days before the other coaches arrived for the freestyle competition.
Then there's his travel schedule. Shuck will go anywhere and everywhere for wrestling — even if the event has nothing to do with his program. He traveled to the 2019 World Championships in Nur-Sultan, Kazakhstan — halfway around the world — just to stay current. He showed up to Midlands one year when he was the Whitewater coach even though none of his wrestlers were competing.
It has become more of a surprise not to see Ned Shuck at a tournament than it is to see him there. It wouldn't be a shock to find out that this guy has a clone or two. He's everywhere.
The beauty of Shuck's unconventional ascension to the D1 head coaching ranks is that his athletic credentials are irrelevant. Part of his coaching acumen was built in the Iowa wrestling room as he observed. Sure, Shuck wrestled in a handful of open tournaments while he was there, but he wasn't preoccupied with being the guy.
Becoming an NCAA champion is, for the most part, a linear path. Win five matches and you get to stand on top of the podium. Reaching the summit is insanely difficult but straightforward.
Shuck's singular goal of becoming a D1 head coach would require a non-linear trail. His athletic credentials would never get his foot in the door so he had to kick down the back door to prove he belongs.
He built his resume in a way that most coaches don't, which is why he is the ideal fit for the Bellarmine job. Shuck is used to building things from scratch and making something out of nothing. The Knights (that's the team's nickname since you probably didn't know) hit the jackpot with Shuck.
They needed someone who could work in the trenches as they wait to compete at the NCAA tournament. That's not an easy task since you won't see the fruits of your labor for a long time.
Shuck probably doesn't want to be patient but he'll have to be in his current role. Progress will be slow and the journey will be even more winding than what he has already experienced.
Welcome to the D1 coaching ranks, Ned. We should all watch to see what happens next. The trip so far has been an unconventional one.
(This column first appeared in WIN Magazine. To subscribe, go to WIN-Magazine.com or call 888-305-0606.)