2021 US Marine Corps Junior and 16U National Championships
Men's 16U Rapid Bracket Reactions From Fargo
Men's 16U Rapid Bracket Reactions From Fargo
Fargo brackets are here! Time to breakdown our initial thoughts of the 16U men's freestyle brackets that are hot off the press.
Jul 17, 2021
by David Bray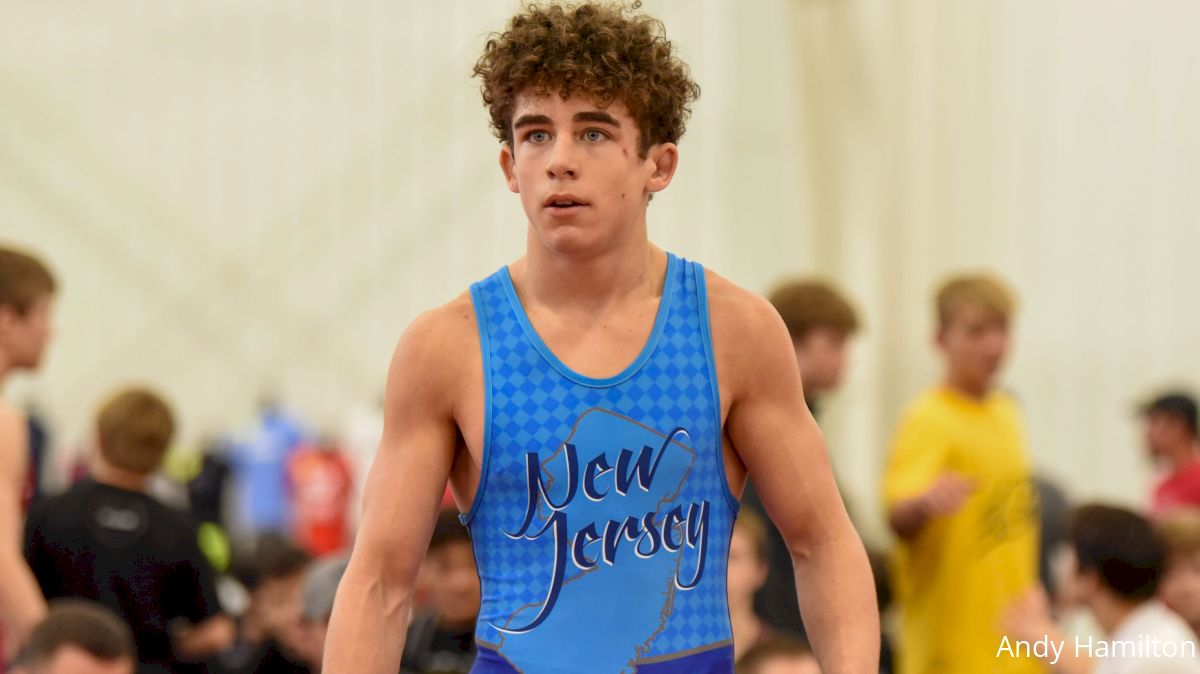 Unlock this article, live events, and more with a subscription!
Get Started
Already a subscriber? Log In
It's Fargo Eve, and we finally have brackets! The 16u field is loaded with guys trying to raise their stock on a national stage. Here are our instant reactions along with the best early matches to watch on day 1 of Fargo.
100 lbs
This bracket will have some serious fire power, and as a result we'll see some strong early matchups. Circle these two round-of-64 matches and get ready for a couple more we could see in the round of 32.
Round of 64
Everest Sutton vs Chase Quenault
Mason Rohr vs Aaron Seidel
Round of 32
Talon Parsons vs Davis Motyka
Antonio Mills vs Colin Martin
106 lbs
Right off the bat we could see U15 finalist Anthony Knox vs PA Champ Louis Gill in the round of 128. That's must watch wrestling at 8:00 AM Central. In the round of 32, Martino vs Blum and Bainey vs Dupill are exciting as well.
Round of 128
Louis Gill vs Anthony Knox
Round of 32
Matthew Martino vs Jackson Blum
Landon Bainey vs Carson Dupill
113 lbs
The potential round of 64 match between Nick Treaster and Billy Greenwood sets up an interesting potential match between that victor and Logan Lau in the round of 32. We could also see Forrest vs Anderson and Swensen vs Christensen in the round of 32.
Round of 64
Nick Treaster vs Billy Greenwood
Round of 32
Nick Treaster/Billy Greenwood vs Logan Lau
Jax Forrest vs Miles Anderson
Logan Swensen vs Koufax Christensen
120 lbs
The big surprise here is that Mason Gibson is up at 126 lbs. Still, this is a tough bracket with some great early matches. Cadet finalist Aden Valencia could see a tough Joseph Simon in the round of 64. We could also see Lauridesen vs Guanajuato and Silvestri vs Perry in two exciting potential bouts in the round of 32.
Round of 64
Aden Valencia vs Joseph Simon
Round of 32
Kael Lauridsen vs Derek Guanajuato
Gianni Silvestri vs Dalton Perry
126 lbs
First up, we'll see Stillwater stud JJ McComas-Rogers take on NHSCA bronze medalist Dmitri Alarcon of Colorado. We've got a couple of great bouts between Vince Bouzakis and Logan Paradice and Joshua Neiwert and Anders Kittelson in the round of 64. You should also circle Gallagher vs Naaktgeboren as a potential fire match in the round of 32.
Round of 128
JJ McComas-Rogers vs Dmitri Alarcon
Round of 64
Vince Bouzakis vs Logan Paradice
Joshua Neiwert vs Anders Kittelson
Round of 32
Max Gallagher vs Kane Naaktgeboren
132 lbs
We could see a potential All-American matchup in the round of 32 between Christopher Coates of Missouri and Kollin Rath of Pennsylvania. Another exciting potential bout is Minnesota's Zach Hanson and New York's Cameron Catrabone, two more All-American contenders.
Round of 32
Christopher Coates vs Kollin Rath
Zach Hanson vs Cameron Catrabone
138 lbs
Perhaps the biggest bout in the opening round is Justin Avila vs Nicholas Kunstek. In the round of 64, circle Jaydon Robinson of Illinois and Emil Necula of Georgia, and in the round of 32, you won't want to miss California's Dylan Pile against New Jersey rising freshman August Hibler.
Round of 128
Nicholas Kunstek vs Justin Avila
Round of 64
Jaydon Robinson vs Emil Necula
Round of 32
Dylan Pile vs August Hibler
145 lbs
This bracket had some pretty solid separation, but keep your eyes on the Pierson Manville vs paul Ognissanti bout in the round of 32. Manville is the favorite, but that one should be fun.
Round of 32
Pierson Manville vs Paul Ognissanti
152 lbs
America's #11 152-pounder Zach Ryder will be tested early by Wyatt Reisz of Iowa in the round of 64, assuming he wins his pigtail. Israel Ibarra of Arizona could play spoiler in the quarterfinals. Braxton Strick of MIssouri is on the opposite half of the bracket.
160 lbs
Daschle Lamer of the Oregon Lamers is in the second quarter on the top side. He'll have to wait until the semifinals for a potential match with Hoke Hogan of Gerogia.
That is, if Vaughn Spencer of Pennsylvania doesn't get to him first in what could be an epic showdown in the round of 64.
170 lbs
#5 in the nation Gabe Arnold of Georgia does earn the #1 seed but does land the #2 spot, so he'll try and climb his way to a Fargo crown from the very bottom of the bracket.
In his way are Aidan Ysaguirre, Arizona and Harvey Ludington, New Jersey, who could meet in the round of 32 before potentially getting a crack at Arnold in the next round.
Another thunderous round of 32 potential matchup could happen in the top quarter between Abraham Wojcikiewicz, Illinois and #1 seed Cody Merrill, California.
182 lbs
The powerful Mirasola brothers of Wisconsin are on opposite sides of the bracket. Connor is sitting in pole position at the top of the bracket while Cole resides in the bottom quarter.
Omaury Alvarez, Georgia is in Connor's quarter and will try and spoil a Mirasola vs Mirasola finals.
195 lbs
Quarterfinals
McCrae Hagarty, Iowa has the top seed and could see Richard Thomas, Oklahoma in the quarters in classic battle of wrestlers from the backbone of America.
Sonny Sasso of Pennsylvania and several other contenders loom in the bottom half of the bracket.
220 lbs
Quarterfinals
Top seed Koy Hopke, Wisconsin vs could see the tough Max Vanadia, Ohio or Austin Johnson, Pennsylvania in the quarters.
285 lbs
Round of 32
Will Sather vs Griffin Empey - #1 seed Sather of MN vs contender Empey of WI in first bout for both wrestlers.
Quarterfinals
Navarro Schunke vs Aidan Fockler could happen in the quarters. Schunke has the #2 seed.