2021 US Marine Corps Junior and 16U National Championships
PA, IL, IA, MN, & More - This Year's Fargo Team Race Will Be Crazy
PA, IL, IA, MN, & More - This Year's Fargo Team Race Will Be Crazy
An in-depth look at who will be competing for the Junior freestyle Fargo team title this year.
Jul 15, 2021
by JD Rader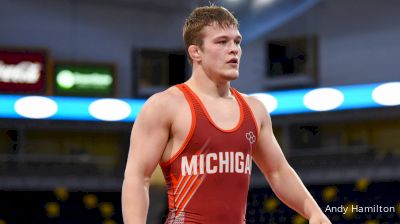 Unlock this video, live events, and more with a subscription!
Get Started
Already a subscriber? Log In
The Fargo team race heated up a little bit this year when Iowa came out on top of Illinois and Oklahoma for their first Junior Duals title since 2005. Fargo can either be a chance for Iowa to ride that momentum to first Junior freestyle title since 2008, Illinois to reclaim its spot atop the Junior freestyle ladder and win its fourth-straight title in the process, or another state to claim the title of best in the country.
I only mentioned Illinois and Iowa in the opening paragraph, but there is a very good chance that one of the other traditional power states ends up winning. Pennsylvania, Minnesota, Michigan, and Georgia are all bringing solid teams that will be fighting for top-five spots. Below I'll break down each team. Stay on the lookout for the complete junior freestyle preview where I'll give my offical pick for team champion.
It's important to how Fargo is scored before taking a look at individual teams. States get 8 points for a champion, 7 points for a runner-up finish, etc until 1 point for an 8th place finish. No bonus points and no points for any sort of non AA finish. Meaning, unlike the NCAA tournament, it doesn't matter how many wrestlers a state puts into the bloodround if they don't win those matches and make it onto the podium.
Pennsylvania
Lead by the #1 wrestler at 132 lbs and #5 pound-for-pound, Nic Bouzakis Team PA might be the safe pick to win it all this year. While they're lacking a bit in the upper weights (outside of Caden Rogers and Kolby Franklin), their middleweights are great. Jackson Arrington, Paniro Johnson, and Tyler Lillard all seem like locks to AA.
Title Contenders
132 - Nic Bouzakis
160 - Rocco Welsh
AA Threats
113 - Cael Nasdeo
120 - Jaden Pepe
126 - Mac Church
132 - Gregor McNeil
138 - Jude Swisher
145 - Jackson Arrington
145 - Kelvin Griffin
152 - Erik Gibson
160 - Paniro Johnson
170 - Tyler Lillard
195 - Caden Rogers
195 - Kolby Franklin
Watch Nic Bouzakis win Fargo 2019 while competing for Team Florida below.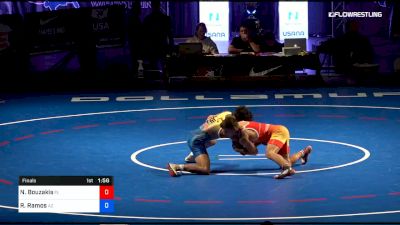 Unlock this video, live events, and more with a subscription!
Get Started
Already a subscriber? Log In
---
Illinois
Illinois's Fargo roster will be quite a bit better than their Junior Duals one. The addition of title contenders Vincent Zerban, Michael Caliendo, and Brayden Thompson could be enough to get them back on top. Take "title contender" lightly, however. None of the five wrestlers I listed are the favorites at their weight and it seems more likely that Illinois comes home with zero titles than two. As usual, though, the Illinois Army will be rolling deep.
Title Contenders
113 - Ben Aranda
120 - Kannon Webster
152 - Vinny Zerban
160 - Michael Caliendo
170 - Brayden Thompson
AA Threats
113 - Gylon Sims
113 - Sammy Hayes
126 - Vincent Robinson
132 - Nasir Bailey
160 - Adam Thebeau
170 - Bradley Gillum
182 - DeAnthony Parker
285 - Ryan Boersma
---
Iowa
A couple of the lighter weights will either be wrestling 16U or at the Cadet World Championships, but form 126 on, this is the team that won Junior Duals. Meaning, if they all perform well, Iowa will give themselves a good shot at winning. Drake Ayala and Caleb Rathjen are two graduated seniors who will be attending the University of Iowa in the fall that stuck around this summer because this means something to them. Ayala is probably a slight favorite, but will have a big test in New Jersey's Dean Peterson. Rathjen is a bit more of a long shot for the title with guys like Daniel Cardenas, Jordan Williams, Jackson Arrington, Henry Porter, and more in his bracket. However, it's all about who performs when it matters most.
Title Contenders
126 - Drake Ayala
145 - Caleb Rathjen
160 - Aiden Riggins
AA Threats
132 - Ryder Block
138 - Joel Jesuroga
170 - Tate Naaktgeboren
182 - Adam Ahrendsen
182 - Griffin Grammell
195 - Wyatt Voelker
220 - Ben Kueter
220 - Kalob Runyon
285 - Gabe Greenlee
Watch Drake Ayala take out Nico Provo in the 2019 Fargo finals below.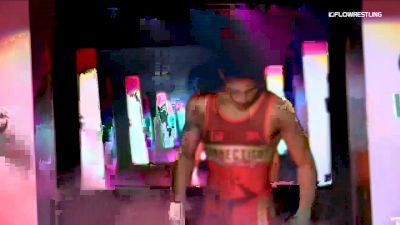 Unlock this video, live events, and more with a subscription!
Get Started
Already a subscriber? Log In
---
Minnesota
Minnesota's been a little down the past two Fargos, placing 8th and 9th. That'll change this year. They'll be back to a top-five team for sure and possibly contending for the title. Bennett Berge and Jore Volk were both 16U Fargo champs in 2019. Alan Koehler made the finals. And while 5th is the best Bennett Tabor has finished at Fargo, he did win Super 32 this year. Not a bad squad.
Title Contenders
113 - Caleb Thoennes
113 - Alan Koehler
170 - Hunter Lyden
182 - Bennett Berge
220 - Bennett Tabor
AA Threats
106 - Brandon Morvari
126 - Jore Volk
132 - Derrick Cardinal
138 - Maxwell Peterson
152 - Cael Swensen
195 - Quayin Short
195 - Jacob Meissner
220 - Dominik Vacura
---
Michigan
Michigan isn't a traditional power like Illinois, Pennsylvania, Minnesota, and Iowa, and they don't have the deepest team either. However, what they do have is a sneaky good lineup this year with a handful of hammers that should end up high on the podium. If the five guys I have listed as title contenders ball out, Michigan could place top three. Manny Rojas is Michigan's best shot at finishing at the top of that podium. He made the Fargo finals in 2019 at 152 lbs. Now, he's actually coming down from 189 lbs where he competed during the Michigan regular season to try and capture his first Fargo title.
Title Contenders
113 - Braeden Davis
120 - Caden Horwath
138 - Casey Swiderski
160 - Josh Barr
170 - Manny Rojas
AA Threats
132 - Dylan Gilcher
Watch Braeden Davis win an 88 lbs Fargo title below.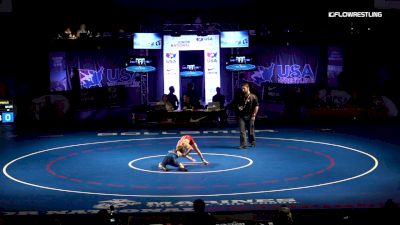 Unlock this video, live events, and more with a subscription!
Get Started
Already a subscriber? Log In
---
Georgia
It's a stretch to call Georgia a title contender this year, but if they really can pull off two champs and four other decent AA finishes, that will easily set the Peach State up for just its 3rd ever top-ten finish and possibly even its first-ever top-five finish! Caleb Henson and Chase Horne will be leading the way. Henson is a Super 32 champion and Horne is currently ranked #1 in the country.
Title Contenders
152 - Caleb Henson
285 - Chase Horne
AA Threats
120 - Cole Hunt
152 - Michael Kilic
160 - RJ Weston
220 - Noah Pettigrew
---
So, who do you think takes the team title?