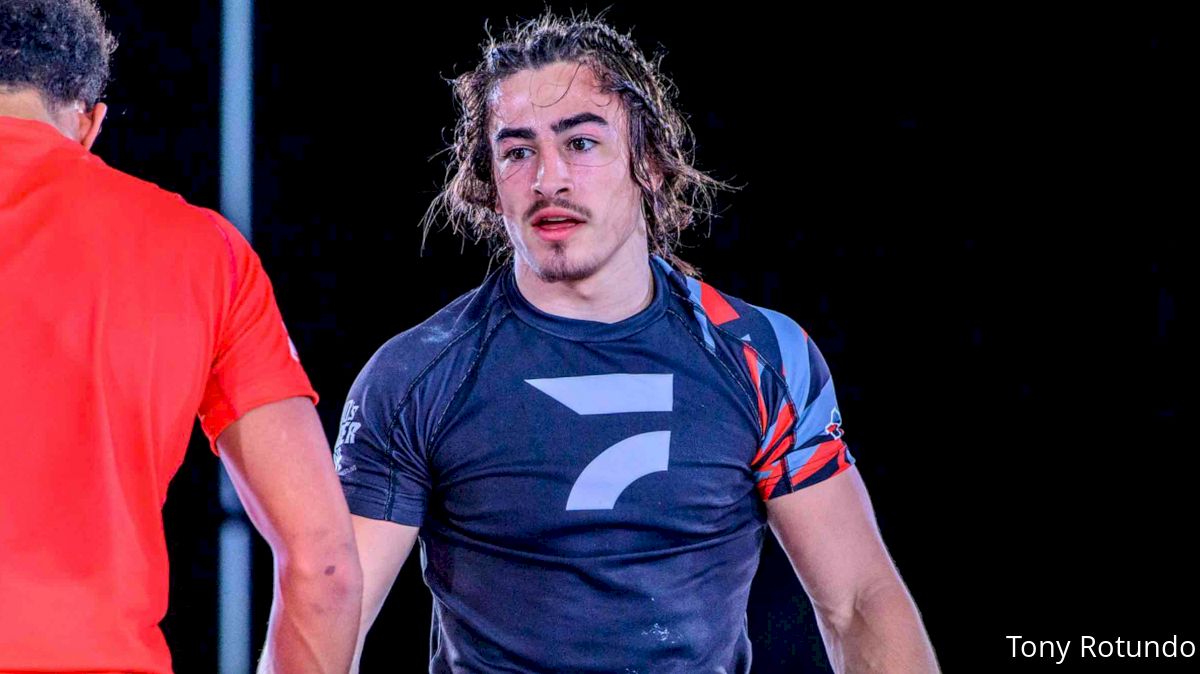 Lead by St. John Vianney's Dean Peterson and Camden Catholic's Martin Cosgrove, the Garden State is coming to Fargo to bring home some stop signs. This is a team that won't necessarily be competing for a team title, but will absolutely be putting some wrestlers on the podium.
Watch the US Marine Corps Jr & 16U National Champs LIVE on Flowrestling
Already a graduated senior, Dean Peterson will be attending Princeton next year. Peterson will be back down at 126 after competing at 132 for the freestyle state tournament. The 2X state champ missed the regular New Jersey state tournament this year after having surgery on a deviated septum. He previously earned the top spot nationally after beating Jordan Titus at Who's #1 in October of 2020.
Watch Dean Peterson beat Jordan Titus at Who's #1 2020 below.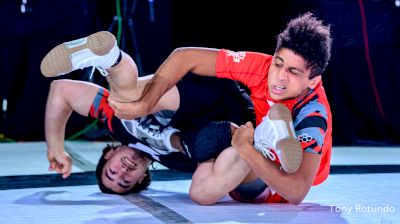 Ranked Guys
#2 at 132 Dean Peterson
#4 at 195 Martin Cosgrove
#15 at 120 Evan Mougalian
#17 at 138 Alex Almeyda
Others To Watch
Junior 126 - Kelly Dunnigan
Junior 170 - Michael Dellagatta
16U 106 - Anthony Knox
16U 120 - Luke Stanich
The only reason Anthony Knox isn't ranked is he just completed 8th grade. However, he's already GOOD good. He was one point away from winning U15 nationals in April. In January he defeated Ben Davino, who is currently #9 at 113, in an exciting match on the undercard of FloWrestling 4: Burroughs Taylor.
Sophomore Luke Stanich actually has a win over Knox.
On the opposite end of the age spectrum of 8th grader Knox is Kelly Dunnigan, a graduated senior who will be attending Penn in the fall.
Already a two-time placer NJ state placer as a middle/upper weight sophomore is Michael Dellagatta who finished 4th as a freshman and third this season as a sophomore.
Watch Anthony Knox beat a top-ten opponent in Ben Davino below.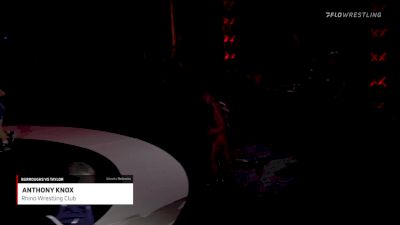 You can view the following rosters as well as five other states at USA Wrestling's website HERE.
Men's - Junior Freestyle Roster
100 Kaleb Ambrose
113 Max Elton, Jacob Gollin
120 Jared Brunner, Thomas Fischer, Joseph Manno, Sebastian Ortega, Logan Rozynski
126 Evan Mougalian, D'Amani Almodovar, Hogan Horsey, Blake Geibel, Angelo Pellicci, Garrett Totten, Dean Peterson, Kelly Dunnigan
132 Nico Diaz, Ethan Fernandez, Joe Fongaro, Hunter Horsey
138 Alex Almeyda, Robert Generelli, Julian George, Sebastiano Nini, Ty Whalen
145 Louis Colaiocco, Ethan Wilson
152 Richard Grungo, Daniel Wask, Hunter Gandy, Matt Hoelke, Tanner Peake, Jason Smith, Jacob Zearfoss, KJ Sherman
160 Luke Ciampa, Stephen O'Neil, Jr., Dakota Morris, Christopher Olah, Nicolas Zamaloff
170 Michael Dellagatta, Owen Disbrow, Justin Griffith, Stephen Malia, Sabino Portella
182 James Holder, Brendan Newbury, George Rhodes, Brian Soldano
220 Tyson Carroll, Martin Cosgrove, David Pierson
285 Liam Akers, Max Acciardi
Men's - 16U Freestyle Roster
94 Ryan Haynes, Hunter Mullarkey
100 Zachary Beadling, Chase Quenault, Carson Walsh
106 Anthony Knox, Patrick OKeefe, John Whitacre
113 Donny Almeyda, Leo DeLuca, Ricky Gomez, JJ Machnik, Xavier Ortega, Jake Zaltsman
120 Alessandro Nini, Luke Stanich
126 Alexander Grant, Nathan Taylor
132 Ryan Datz, Cross Wasilewski, Jonathan Fuller
138 Alex Naddeo, Roman Onorato, Alessio Perentin
145 August Hibler, David Hussey, Kevin McBride, Jasiah Queen, Jake Wacha
152 Max Nevlin
160 Louie Cerchio, Austin Quandt, Max Salerno, Zander Silva
170 Ryan Boyer, Jordan Chapman, Rocco Dellagatta, Harvey Ludington, Hunter Morton, Jared Schoppe
182 Vincenzo Lavalle
195 Hudson Skove, Alexander Uryniak
285 Hunter Matthews
---
The women of New Jersey are a little light on the 16U side but are bringing a heavy-hitting Junior squad. Most notably lead by Chloe Ayres, the daughter of Princeton head coach Chris Ayres and SEM's Veronica Whitacre, expect the Junior team to put a couple of girls on the podium. Also keep an eye on Julianna Van Ness, the cousin of Shayne Van Ness.
Ranked Girls
#11 at 112 - Chloe Ayres
#11 at 144 - Veronica Whitacre
#14 at 164 - Jesse Johnson
#14 at 225 - Mia Lazaurs
#15 at 180 - Amanda Pace
#17 at 144 - Jayla Hahn
Women's - Junior Freestyle Roster
100 Mandy Gavares, Aaliyah Payne-Parris
106 Chloe Ayres, Leeana Mercado
112 Valarie Maldonado, Emily Popek, Ahsia Torres
117 Sydney Petzinger, Miranda Zona
122 Meara Hayes, Katrina Kling, Kira Pipkins
127 Kayla Vazquez
132 Lia Almonte
132 Skyy Hills, Emma E Matera, Gabrielle Miller
138 Amanda Connors
144 Jayla Hahn, Jodi Holder, Veronica Whitacre
152 Gabriella Shevlin
164 Jessi Johnson, Kierra Hubmaster
180 Marisa DiPaolo, Amanda Pace
225 Mia Lazaurs
Women's - 16U Freestyle Roster
100 Julianna Van Ness
106 Leeana Mercado
112 Valarie Maldonado, Kira Pipkins
127 Julia Fongaro, Kayla Vazquez
132 Maura White
144 Jayla Hahn
---
Junior Greco-Roman Roster
100 Kaleb Ambrose
113 Max Elton
126 Hogan Horsey
132 Hunter Horsey
145 Daniel Delusant, Ethan Wilson
152 Alaa Elkerm, Jacob Zearfoss, Daniel Wask
160 Luke Ciampa
182 James Holder
16U Greco-Roman Roster
113 Ricky Gomez
138 Jonathan Fuller, Roman Onorato
145 August Hibler
152 Max Nevlin, Aidan Squier
160 Zander Silva
170 Ryan Boyer, Harvey Ludington, Hunter Morton