AAU Scholastic Duals Rosters & Notable Entries
AAU Scholastic Duals Rosters & Notable Entries
All the Disney Duals boys teams' rosters and notable entries.
Jun 22, 2021
by Andrew Spey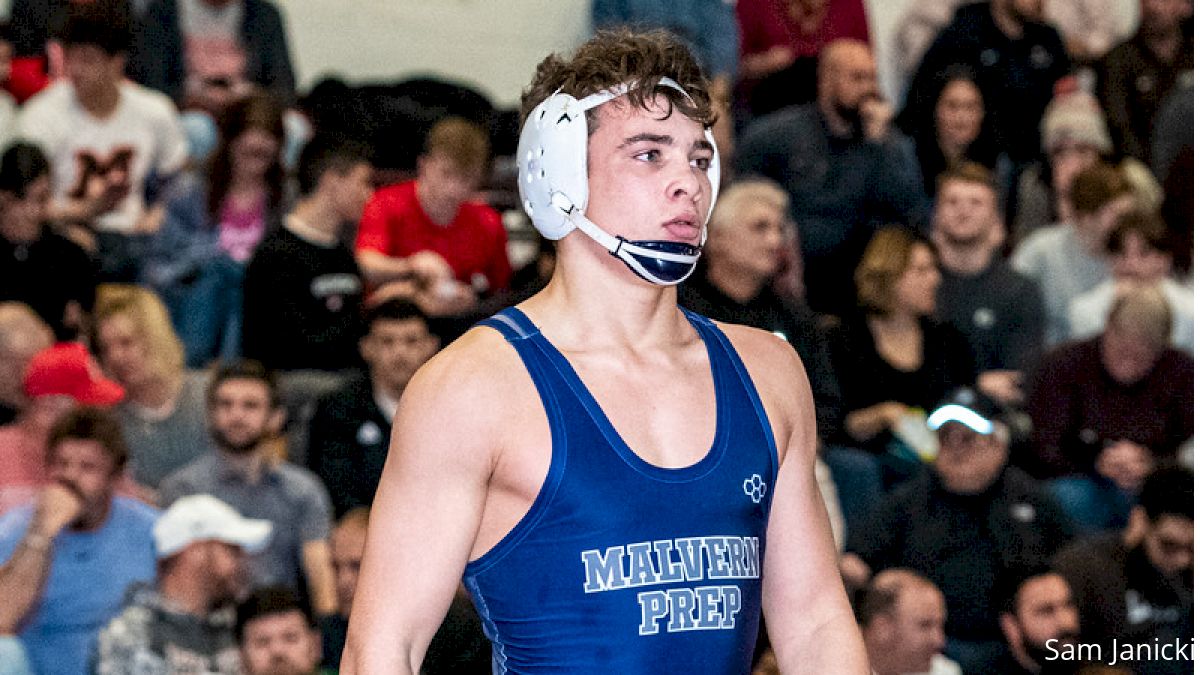 Check out all the action from Orlando, Florida on Trackwrestling.
Below is an incomplete list of notable wrestlers in the boy's division of the AAU Scholastic Duals, aka Disney Duals.
Below that is a complete set of rosters for the same.
NOTABLE ENTRIES
| | | | | |
| --- | --- | --- | --- | --- |
| NAME | WT | RANK | TEAM | HIGH SCHOOL |
| Nic Bouzakis | 132 | 1 | MAWA Warriors | Wyoming Seminary |
| Jack Wehmeyer | 182 | 2 | MAWA Warriors | Malvern Prep |
| Caden Rogers | 195 | 9 | MAWA Warriors | Malvern Prep |
| Jack Consiglio | 113 | 16 | MAWA Warriors | Malvern Prep |
| Nathan Desmond | 106 | | MAWA Warriors | Bethlehem Catholic |
| Ryan Bennett | 145 | | Backyard Boyz White | St. Edward |
| Luke Poore | 120 | | Delaware | Caravel Ac. |
| Vince Bouzakis | 120 | | MAWA Warriors | |
| Gabe Giampietro | 113 | | Delaware | Smyrna |
| Jackson Bond | 120 | | Baylor Club | Baylor |
| Marcel Lopez | 120 | | Iowa Black | New London |
| Clayton Gabrielson | 138 | | Diamond Fish Pink | McDonough |
| Spencer Barnhart | 126 | | MAWA Warriors | Malvern Prep |
| Kollin Rath | 126 | | MAWA Warriors | |
| Owen Woolcott | 126 | | Nauman Blue | |
| Jacob Mann | 138 | | STL Black | Ladue |
| Braxton Strick | 145 | | STL Black | Ozark |
| Nathan Jerore | 138 | | Michigan Blue AS | Wyandotte Roosevelt |
| Garrison Dendy | 138 | | Baylor Club | Baylor |
| Dylan Evans | 138 | | MAWA Warriors | Chartiers Valley |
| Dagen Condomitti | 152 | | MAWA Warriors | Northampton |
| Omaury Alvarez | 170 | | Baylor Club | |
| David Harper | 195 | | Baylor Club | Baylor |
| Max Callahan | 152 | | Diamond Fish Pink | Romulus |
| Taner Harvey | 182 | | Iowa Black | |
| Luke Walker | 220 | | Naples WC DEV | Waverly-Shell Rock |
| Sean Kinney | 285 | | MAWA Warriors | Nazareth |
---
ROSTERS
| | | |
| --- | --- | --- |
| Team | Weight Class | Full Name |
| 212 Wrestling Club | 106 | James Harrison |
| 212 Wrestling Club | 113 | Carson Woody |
| 212 Wrestling Club | 120 | Jackson Harrison |
| 212 Wrestling Club | 126 | Ashton Zembower |
| 212 Wrestling Club | 132 | Christopher Rocha-Perez |
| 212 Wrestling Club | 138 | Joey Zywiec |
| 212 Wrestling Club | 145 | Noah Blough |
| 212 Wrestling Club | 152 | Jesse May |
| 212 Wrestling Club | 160 | Gavin Richner |
| 212 Wrestling Club | 170 | Joshua Decipeda |
| 212 Wrestling Club | 182 | Fred Berland |
| 212 Wrestling Club | 182 | Nicholas Hollerbach |
| 212 Wrestling Club | 195 | Arthur Bartko |
| 212 Wrestling Club | 220 | Kenneth Walker |
| 212 Wrestling Club | 285 | Maliek Williams |
| Backyard Boyz Black | 106 | Patrick Jones |
| Backyard Boyz Black | 113 | Raider Morelli |
| Backyard Boyz Black | 120 | Lowden Ward |
| Backyard Boyz Black | 126 | Blaine Jones |
| Backyard Boyz Black | 132 | Jewell Williams |
| Backyard Boyz Black | 138 | Ryan Duguay |
| Backyard Boyz Black | 145 | Nathan Patrick |
| Backyard Boyz Black | 152 | Caleb Corridino |
| Backyard Boyz Black | 160 | Tyler Rodriguez |
| Backyard Boyz Black | 170 | Chase Alden |
| Backyard Boyz Black | 182 | Danny Thornton |
| Backyard Boyz Black | 195 | Okten Logue |
| Backyard Boyz Black | 195 | Edwin Mendez |
| Backyard Boyz Black | 285 | Ryan Preisendorf |
| Backyard Boyz Blue | 106 | Drew Rivera |
| Backyard Boyz Blue | 113 | Evan Pena |
| Backyard Boyz Blue | 113 | Jagger Pentney |
| Backyard Boyz Blue | 120 | Mario Montejo |
| Backyard Boyz Blue | 126 | Presten Pineiro |
| Backyard Boyz Blue | 126 | Robby Tyrell |
| Backyard Boyz Blue | 126 | Devin Williamson |
| Backyard Boyz Blue | 132 | Anthony Truong |
| Backyard Boyz Blue | 132 | August Zoratti |
| Backyard Boyz Blue | 138 | Derek Pinedo |
| Backyard Boyz Blue | 152 | Peter Brown |
| Backyard Boyz Blue | 152 | Ian Wolski |
| Backyard Boyz Blue | 160 | William Andrews |
| Backyard Boyz Blue | 170 | Colin Hadlock |
| Backyard Boyz Blue | 170 | Xander Park |
| Backyard Boyz Blue | 182 | Weston Andrews |
| Backyard Boyz Blue | 195 | Cody Anderson |
| Backyard Boyz Blue | 220 | Nicholas Lyle |
| Backyard Boyz White | 106 | Thomas Gernhart |
| Backyard Boyz White | 113 | Tyson Lane |
| Backyard Boyz White | 120 | Alejandro Rodriguez |
| Backyard Boyz White | 126 | Jonathan Dobbs |
| Backyard Boyz White | 132 | Aaron Lanster |
| Backyard Boyz White | 138 | Gianni Maldonado |
| Backyard Boyz White | 145 | Ryan Bennett |
| Backyard Boyz White | 152 | Mike Shannon Jr. |
| Backyard Boyz White | 160 | Tehran Piza |
| Backyard Boyz White | 170 | Kyle Grey |
| Backyard Boyz White | 182 | Zander Owens |
| Backyard Boyz White | 195 | Caleo Carrera |
| Backyard Boyz White | 195 | Deonte Dozier |
| Backyard Boyz White | 285 | Anthony Yancey |
| Baylor Club | 106 | Jacob Bond |
| Baylor Club | 113 | Nathaniel Askew |
| Baylor Club | 120 | Jackson Bond |
| Baylor Club | 126 | Judson Jarrett |
| Baylor Club | 132 | William Bishop |
| Baylor Club | 138 | Garrison Dendy |
| Baylor Club | 138 | Samuel X-Budagher |
| Baylor Club | 145 | Micah Tisdale |
| Baylor Club | 152 | Mason Alley |
| Baylor Club | 160 | Kaiden Bates |
| Baylor Club | 170 | Omaury Alvarez |
| Baylor Club | 170 | Michael Kinsey |
| Baylor Club | 182 | Landon Williams |
| Baylor Club | 195 | David Harper |
| Baylor Club | 220 | Gunner Garriques |
| Beach Boyz | 126 | Owen Cherry |
| Beach Boyz | 138 | Seth Stoddard |
| Beach Boyz | 152 | Tyler Klinger |
| Beach Boyz | 160 | Nicholas Goenner |
| Beach Boyz | 195 | Schey Huff |
| Beach Boyz | 285 | Colin Pedersen |
| Black and Blue | 106 | Nathaniel Overman |
| Black and Blue | 106 | Eliezer Torres |
| Black and Blue | 120 | Jeremiah Sawicky |
| Black and Blue | 126 | Christian Iguina |
| Black and Blue | 126 | Oslow Odegaard |
| Black and Blue | 132 | Jacob Edwards |
| Black and Blue | 132 | James Singer |
| Black and Blue | 138 | Frank Diaz |
| Black and Blue | 145 | Jose Milord |
| Black and Blue | 152 | Christian Santana |
| Black and Blue | 160 | Ethan Reyes |
| Black and Blue | 170 | Thomas Owen |
| Black and Blue | 170 | Brayden Wilken |
| Black and Blue | 182 | Austin Bovee |
| Black and Blue | 182 | Peyton Turner |
| Black and Blue | 182 | Aidyn Wolfe |
| Black and Blue | 220 | Colin Bernstein |
| Black and Blue | 220 | Ben Geraghty |
| Brawlers Elite | 106 | Cole Smith |
| Brawlers Elite | 113 | Nicholas Allison |
| Brawlers Elite | 120 | Noah Clawson |
| Brawlers Elite | 126 | Azzy Ibrahim |
| Brawlers Elite | 126 | Kelvin Rodriguez |
| Brawlers Elite | 132 | Nick Velde |
| Brawlers Elite | 138 | Dominic Jurado |
| Brawlers Elite | 145 | Michael Trainor |
| Brawlers Elite | 152 | Gabriel Belga |
| Brawlers Elite | 160 | Ganon Smith |
| Brawlers Elite | 160 | Sean Smith |
| Brawlers Elite | 170 | Nathan Rode |
| Brawlers Elite | 182 | Mason Huggins |
| Brawlers Elite | 195 | Colton Zimmerman |
| Brawlers Elite | 285 | Layton Schmick |
| Brawlers Thunderdawgs | 106 | Owen Lehman |
| Brawlers Thunderdawgs | 113 | Sean O`Toole |
| Brawlers Thunderdawgs | 120 | Caleb Hippensteel |
| Brawlers Thunderdawgs | 120 | Isaac Mcgregor |
| Brawlers Thunderdawgs | 126 | Trentin Walker |
| Brawlers Thunderdawgs | 132 | Ryan Lawler |
| Brawlers Thunderdawgs | 132 | Panagiotis Petsinis |
| Brawlers Thunderdawgs | 138 | Bodie Rouzer |
| Brawlers Thunderdawgs | 145 | Kaden Rouzer |
| Brawlers Thunderdawgs | 152 | Jarrett Wilson |
| Brawlers Thunderdawgs | 160 | Marquise Miller |
| Brawlers Thunderdawgs | 170 | Mitchell Adams |
| Brawlers Thunderdawgs | 182 | Clayton Erb |
| Brawlers Thunderdawgs | 182 | Nicholas Stoughton |
| Brawlers Thunderdawgs | 220 | Malik Miller |
| Brawlers Thunderdawgs | 285 | Andrew Adams |
| Brevard FCA | 106 | Kaden Barrial |
| Brevard FCA | 106 | Titus Deyoung |
| Brevard FCA | 113 | Alexander Mcmiller |
| Brevard FCA | 120 | Elijah Barrial |
| Brevard FCA | 120 | Lucy Maris |
| Brevard FCA | 126 | Judge Deyoung |
| Brevard FCA | 132 | Edward Sears |
| Brevard FCA | 138 | Jacob Pitcher |
| Brevard FCA | 138 | Ben Whalen |
| Brevard FCA | 145 | Dylan Quiroga |
| Brevard FCA | 152 | Kaleb Collado |
| Brevard FCA | 152 | Dylan Turknett |
| Brevard FCA | 160 | Anthony Cardenas |
| Brevard FCA | 160 | Cameron Dodd |
| Brevard FCA | 170 | Caleb Brown |
| Brevard FCA | 182 | Tyrone Livingstone |
| Brevard FCA | 195 | Bryan Gari |
| Bulldog Wrestling | 106 | Victor Hopton |
| Bulldog Wrestling | 113 | Rhett Roberts |
| Bulldog Wrestling | 120 | Joshua Folsom |
| Bulldog Wrestling | 126 | Kevin Kerns |
| Bulldog Wrestling | 126 | Jamison Pinyan |
| Bulldog Wrestling | 132 | Bernaldo Alvarez |
| Bulldog Wrestling | 138 | Noah Falk |
| Bulldog Wrestling | 145 | Zane Canada |
| Bulldog Wrestling | 152 | Mason Perkins |
| Bulldog Wrestling | 160 | Garrett Perkins |
| Bulldog Wrestling | 170 | David Arcieri |
| Bulldog Wrestling | 182 | Jackson Pruett |
| Bulldog Wrestling | 220 | Marion Smokes |
| Bulldog Wrestling | 285 | Brendan Colangelo |
| Bulldog Wrestling | 285 | Jared Jackson |
| CFWA@LHP | 106 | Isaiah Hernandez |
| CFWA@LHP | 106 | Emmanuel Rodriguez |
| CFWA@LHP | 120 | Zach Lewis |
| CFWA@LHP | 126 | Kerry Raymonvil |
| CFWA@LHP | 132 | Cade Eisenhut |
| CFWA@LHP | 132 | Rocco Vargas |
| CFWA@LHP | 138 | Bonosky Fidel |
| CFWA@LHP | 138 | Daniel Ward |
| CFWA@LHP | 145 | Willy Octavius |
| CFWA@LHP | 152 | Ransom Randolph |
| CFWA@LHP | 160 | Tristen Carbonell |
| CFWA@LHP | 170 | Daniel Williams |
| CFWA@LHP | 182 | Carlson Michel |
| CFWA@LHP | 195 | Thomas D`Avanzo |
| CFWA@LHP | 220 | Darrin Gillins |
| CFWA@LHP | 285 | Tanner Reynolds |
| Constant Pressure CM | 138 | Darrin Alward |
| Constant Pressure DEV | 106 | Chase Utley |
| Constant Pressure DEV | 113 | Drew Alward |
| Constant Pressure DEV | 113 | Ty Biggart |
| Constant Pressure DEV | 120 | Tyler Mccabe |
| Constant Pressure DEV | 126 | Michael Cappellano |
| Constant Pressure DEV | 126 | Easton Dickerson |
| Constant Pressure DEV | 132 | Gavin Kern |
| Constant Pressure DEV | 138 | Adoiniah Delgado |
| Constant Pressure DEV | 145 | Alexander Vontroba |
| Constant Pressure DEV | 152 | William Darish |
| Constant Pressure DEV | 160 | Kasen Johnson |
| Constant Pressure DEV | 195 | Jacob Pretzel |
| Constant Pressure DEV | 285 | Ella Falkenhagen |
| D1 Wrestling Academy | 106 | Landon Bates |
| D1 Wrestling Academy | 106 | Gavin Nolan |
| D1 Wrestling Academy | 113 | Kevin Nguyen |
| D1 Wrestling Academy | 120 | Kaden Cartagena |
| D1 Wrestling Academy | 120 | Diogo Santos |
| D1 Wrestling Academy | 126 | Sean McClure |
| D1 Wrestling Academy | 126 | Robert Pierri |
| D1 Wrestling Academy | 132 | Alexander Zhupa |
| D1 Wrestling Academy | 138 | Tanner Campbell |
| D1 Wrestling Academy | 138 | Derek Murack |
| D1 Wrestling Academy | 145 | Gregory Simonelli |
| D1 Wrestling Academy | 152 | Andy Enriquez |
| D1 Wrestling Academy | 152 | David Reeves |
| D1 Wrestling Academy | 160 | Mailo Johnson |
| D1 Wrestling Academy | 170 | Brian Burburija |
| D1 Wrestling Academy | 182 | Nicholas Granata |
| D1 Wrestling Academy | 220 | Jared Noh |
| Darkwolf | 106 | Brock Williams |
| Darkwolf | 113 | Grady Bryant |
| Darkwolf | 113 | Phoenix Krauth |
| Darkwolf | 120 | Kellen Chapman |
| Darkwolf | 126 | Malique Hargett |
| Darkwolf | 132 | David Cortez |
| Darkwolf | 132 | Lane Wishart |
| Darkwolf | 145 | Paul Barakat |
| Darkwolf | 152 | Hunter Childress |
| Darkwolf | 152 | Collin Hearn |
| Darkwolf | 160 | Paul Derosby |
| Darkwolf | 170 | Gavin Rodriguez-Cayro |
| Darkwolf | 182 | Andrew Knowles |
| Darkwolf | 195 | Austin Mitchum |
| Darkwolf | 220 | Ethan Chiu |
| Darkwolf | 285 | Nathan Hatch |
| Delaware | 106 | Edward Radecki |
| Delaware | 113 | Gabe Giampietro |
| Delaware | 113 | Tyler Ratledge |
| Delaware | 120 | Luke Poore |
| Delaware | 126 | Jack Thode |
| Delaware | 132 | Trenton Grant |
| Delaware | 138 | Ethan Gray |
| Delaware | 145 | Michael Kling |
| Delaware | 152 | Alexander Poore |
| Delaware | 160 | Joseph Natarcola |
| Delaware | 170 | Justin Griffith |
| Delaware | 182 | Josh Negron |
| Delaware | 220 | Joshua Dyer |
| Delaware | 285 | Kevin Hudson |
| Diamond Fish | 106 | Dale Corbin |
| Diamond Fish | 106 | Tanner Halling |
| Diamond Fish | 113 | Gable Pauole |
| Diamond Fish | 120 | Joshua Strong |
| Diamond Fish | 126 | Evan Eldridge |
| Diamond Fish | 132 | Ryan Boone |
| Diamond Fish | 138 | Sirr Bannister |
| Diamond Fish | 145 | Will Buckler |
| Diamond Fish | 152 | Tyler Bury |
| Diamond Fish | 160 | Gerard Johnson |
| Diamond Fish | 182 | Alexzander Newkirk |
| Diamond Fish Blue | 106 | Jackson Slotnick |
| Diamond Fish Blue | 113 | Luke Sherlock |
| Diamond Fish Blue | 120 | Tyler Wood |
| Diamond Fish Blue | 138 | Tyriel Jefferson |
| Diamond Fish Blue | 145 | Chase Listorti |
| Diamond Fish Blue | 145 | Ryan Ohler |
| Diamond Fish Blue | 152 | Mason Buckler |
| Diamond Fish Blue | 160 | Jacob Slotnick |
| Diamond Fish Blue | 285 | Marcel Mazahreh |
| Diamond Fish Pink | 106 | Demetrios Gourgoulianis |
| Diamond Fish Pink | 113 | Alex Bellarin |
| Diamond Fish Pink | 120 | Constantinos Gourgoulianis |
| Diamond Fish Pink | 126 | Tristan Corbin |
| Diamond Fish Pink | 132 | Hunter Horsey |
| Diamond Fish Pink | 138 | Clayton Gabrielson |
| Diamond Fish Pink | 138 | Ethan Wilson |
| Diamond Fish Pink | 145 | Paul Ognissanti |
| Diamond Fish Pink | 152 | Max Callahan |
| Diamond Fish Pink | 160 | Nicholas Hall |
| Diamond Fish Pink | 170 | Gregory Griffith |
| Diamond Fish Pink | 170 | Brock Zurawski |
| Diamond Fish Pink | 220 | Dominic Petracci |
| Diamond Fish Pink | 285 | Aiden Lacoma |
| Eagles Wrestling | 106 | Cohen Chesser |
| Eagles Wrestling | 113 | Turner Glenn |
| Eagles Wrestling | 113 | Nicholas Pressley |
| Eagles Wrestling | 120 | Stephen Busey |
| Eagles Wrestling | 126 | Christian Ryan |
| Eagles Wrestling | 126 | Jake Steiger |
| Eagles Wrestling | 132 | Joseph Jackson |
| Eagles Wrestling | 138 | William Jackson |
| Eagles Wrestling | 138 | Chance Wolff |
| Eagles Wrestling | 145 | Ben Helton |
| Eagles Wrestling | 152 | Noah Meyer |
| Eagles Wrestling | 160 | John Fernandez |
| Eagles Wrestling | 160 | Hunter Luzar |
| Eagles Wrestling | 170 | Christian Mcgarity |
| Eagles Wrestling | 182 | Ethan Larsen |
| Eagles Wrestling | 195 | Lawson Perry |
| Eagles Wrestling | 220 | Maddox Davidson |
| Eagles Wrestling GJ | 106 | Roderick Brown |
| Eagles Wrestling GJ | 113 | Branden Coleman |
| Eagles Wrestling GJ | 113 | Jonathan Espinosa-Macdonald |
| Eagles Wrestling GJ | 120 | Kristopher Hunter |
| Eagles Wrestling GJ | 126 | Gavin Keim |
| Eagles Wrestling GJ | 132 | Gabriel Leach |
| Eagles Wrestling GJ | 132 | Joe Rangel |
| Eagles Wrestling GJ | 138 | Chandee Jesus |
| Eagles Wrestling GJ | 138 | Reece Shim |
| Eagles Wrestling GJ | 145 | Devin Hendrix |
| Eagles Wrestling GJ | 152 | Thomas Danielson |
| Eagles Wrestling GJ | 152 | Timothy Peoples |
| Eagles Wrestling GJ | 170 | Raquan Green |
| Eagles Wrestling GJ | 170 | Nick Haworth |
| Eagles Wrestling GJ | 195 | Nathan Peoples |
| Eagles Wrestling GJ | 220 | Landon Walters |
| Eagles Wrestling GJ | 285 | Brock Barr |
| East Side Wrestling | 106 | Jared Johnston |
| East Side Wrestling | 113 | Daniel Hurt |
| East Side Wrestling | 120 | Brandon Mitchell |
| East Side Wrestling | 126 | Jack McCall |
| East Side Wrestling | 132 | Isaac Thornton |
| East Side Wrestling | 138 | Harris Foad |
| East Side Wrestling | 145 | Flint Guerra |
| East Side Wrestling | 145 | Pierce Taylor |
| East Side Wrestling | 152 | Luke Marsh |
| East Side Wrestling | 160 | Bradley Hornback |
| East Side Wrestling | 220 | Dakota Brooksbank |
| East Side Wrestling | 285 | Ian Hughes |
| Fernandina Beach Pirates | 106 | Cael Kubatzke |
| Fernandina Beach Pirates | 113 | Nick Saldana |
| Fernandina Beach Pirates | 113 | Jacob Simmons |
| Fernandina Beach Pirates | 120 | Patrick Lee |
| Fernandina Beach Pirates | 126 | Caden Kubatzke |
| Fernandina Beach Pirates | 132 | Jonathan Martinez |
| Fernandina Beach Pirates | 132 | Dietrich Woods |
| Fernandina Beach Pirates | 138 | Jeremy Mahoney |
| Fernandina Beach Pirates | 145 | Cole Misciagna |
| Fernandina Beach Pirates | 160 | Enzo Gamba |
| Fernandina Beach Pirates | 170 | Lucas Crawford |
| Fernandina Beach Pirates | 182 | Raistlin Sievert |
| Fernandina Beach Pirates | 195 | Matthew Brunelli |
| Fernandina Beach Pirates | 195 | Kyle Hutchinson |
| Fernandina Beach Pirates | 220 | Bryan Fleming |
| FL Young Guns | 106 | Grady Murphy |
| FL Young Guns | 113 | Bernardo Barnhart |
| FL Young Guns | 120 | Stuart Macaulay |
| FL Young Guns | 120 | Aiden Prunoske |
| FL Young Guns | 126 | Nico Serrano |
| FL Young Guns | 126 | Dominick Smith |
| FL Young Guns | 132 | Jake McDarby |
| FL Young Guns | 138 | Colton Manning |
| FL Young Guns | 145 | Zaiden Bucknor |
| FL Young Guns | 152 | Jessey Colas |
| FL Young Guns | 160 | Caden Jakacki |
| FL Young Guns | 170 | Alexander Strickland |
| FL Young Guns | 182 | Josiah Arroyo |
| FL Young Guns | 182 | Zebastian Velazquez |
| FL Young Guns | 195 | Christopher Greil |
| FL Young Guns | 220 | Zamarion Mays |
| FL Young Guns | 285 | Diondre Houston |
| Foxfire | 106 | Zachary Bergman |
| Foxfire | 113 | Rylee Hanefeld |
| Foxfire | 120 | Emilio Arellano |
| Foxfire | 120 | Evan Hanefeld |
| Foxfire | 126 | Carson Chiesa |
| Foxfire | 132 | Gavin Owens |
| Foxfire | 138 | Brodie Dominique |
| Foxfire | 145 | Jack Haskins |
| Foxfire | 145 | Jackson Turner |
| Foxfire | 152 | Logan Morehouse |
| Foxfire | 160 | Evan Perry |
| Foxfire | 170 | Darrell Cross |
| Foxfire | 182 | Bryce Hesselbart |
| Foxfire | 195 | Lucas Stoddard |
| Foxfire | 220 | Christopher Jackson |
| Foxfire | 220 | Austin Kohlhofer |
| Foxfire | 285 | Tyler Jackson |
| Funky Monkey | 106 | Josiah Ortiz |
| Funky Monkey | 113 | Sydney Bridenstine |
| Funky Monkey | 113 | Devin Lanier |
| Funky Monkey | 120 | Talon Maple |
| Funky Monkey | 126 | Jacob Acree |
| Funky Monkey | 132 | Landen Holley |
| Funky Monkey | 138 | Gage Wiggins |
| Funky Monkey | 145 | Vincent Contreras |
| Funky Monkey | 145 | Javier Lopez |
| Funky Monkey | 152 | Savion Spaights |
| Funky Monkey | 160 | Vincent Donatelle |
| Funky Monkey | 170 | Devin Jernigan |
| Funky Monkey | 182 | Ethan Ayo |
| Funky Monkey | 195 | Chance Kiuber |
| Funky Monkey | 195 | Jaden Markus |
| Funky Monkey | 220 | Amir Burgess |
| Funky Monkey | 220 | Cassidy Grubbs |
| Funky Monkey | 285 | Cane Fernandez |
| Funky Monkey | | Isaac Bridenstine |
| Funky Monkey | | Donovan Eury |
| Funky Monkey | | Brody Switzer |
| GA Misfits | 106 | James Boyd |
| GA Misfits | 106 | Dylan Fitzwater |
| GA Misfits | 113 | Alexander Payan |
| GA Misfits | 120 | Damien Johnson |
| GA Misfits | 126 | Zachary Coumbs |
| GA Misfits | 126 | Riley Lange |
| GA Misfits | 132 | Tyler Barb |
| GA Misfits | 138 | Christopher Sutcliff |
| GA Misfits | 145 | Tanner Vorse |
| GA Misfits | 152 | Logan Sherwood |
| GA Misfits | 160 | Eason Martin |
| GA Misfits | 160 | Michael Stewart |
| GA Misfits | 170 | Gabriel Gibbs |
| GA Misfits | 170 | Grady Tisdale |
| GA Misfits | 182 | William Dennard |
| Genoa | 106 | Richard Adkins |
| Genoa | 113 | Nathan Tipton |
| Genoa | 120 | Phoenix Contos |
| Genoa | 126 | Noah Tipton |
| Genoa | 132 | Xavier Arriaga |
| Genoa | 132 | Kellan Drain |
| Genoa | 132 | Ben Myers |
| Genoa | 138 | Zavier Materni |
| Genoa | 145 | Tyler Harper |
| Genoa | 152 | Zach Bierbaum |
| Genoa | 160 | Jackson Hawker |
| Genoa | 170 | Luke Erwin |
| Genoa | 182 | Colin Brazelton |
| Genoa | 195 | Spencer Franks |
| Genoa | 220 | Luke Shay |
| Genoa | 285 | Kevin Ludwig |
| Genoa | 285 | Drew Posey |
| Heavy Hitting Hammers | 106 | Nathan Meyer |
| Heavy Hitting Hammers | 106 | Adrian Samano |
| Heavy Hitting Hammers | 113 | Alexis Vasquez |
| Heavy Hitting Hammers | 126 | Gavin Mills |
| Heavy Hitting Hammers | 132 | Temuujin Erdenetuya |
| Heavy Hitting Hammers | 138 | William Fay |
| Heavy Hitting Hammers | 160 | Samuel Diggs |
| Heavy Hitting Hammers | 170 | Nathan Mallery |
| Heavy Hitting Hammers | 170 | Xavier Swanson |
| Heavy Hitting Hammers | 182 | Nolan Gerwitz |
| Heavy Hitting Hammers | 220 | James Carrington |
| Hollywood Hooligans | 106 | Joseph Gordon |
| Hollywood Hooligans | 106 | Gabriel Recio |
| Hollywood Hooligans | 120 | Gustavo Alvarado |
| Hollywood Hooligans | 126 | Emmanuel Celestin |
| Hollywood Hooligans | 132 | Jeo Colome |
| Hollywood Hooligans | 138 | James Blanchard |
| Hollywood Hooligans | 138 | John Graul |
| Hollywood Hooligans | 138 | Rashad Hannon |
| Hollywood Hooligans | 145 | M. Sadeek |
| Hollywood Hooligans | 152 | Samuel Kramer |
| Hollywood Hooligans | 160 | Diogo Padilha |
| Hollywood Hooligans | 170 | Joe Louis |
| Hollywood Hooligans | 182 | Christopher Miranda |
| Hollywood Hooligans | 220 | Nieed Guillaume |
| Indiana Smackdown Black | 106 | Jackson Heaston |
| Indiana Smackdown Black | 113 | Trevor Hott |
| Indiana Smackdown Black | 120 | Michael Tharpe |
| Indiana Smackdown Black | 126 | David Gelman |
| Indiana Smackdown Black | 132 | Alexander Hernandez |
| Indiana Smackdown Black | 138 | Ethan Thompson |
| Indiana Smackdown Black | 145 | Brady Denny |
| Indiana Smackdown Black | 152 | Diondre Henderson |
| Indiana Smackdown Black | 160 | Michael Hutchison |
| Indiana Smackdown Black | 170 | Jeremy Crabtree |
| Indiana Smackdown Black | 182 | Jacob Skinner |
| Indiana Smackdown Black | 195 | Alexander Murray |
| Indiana Smackdown Black | 220 | Nathaniel Thompson |
| Indiana Smackdown Black | 285 | Maxwell Comado |
| Indiana Smackdown White | 106 | Jacob Vanhook |
| Indiana Smackdown White | 113 | Dominic Brown |
| Indiana Smackdown White | 120 | Reese Courtney |
| Indiana Smackdown White | 126 | Cooper Baldwin |
| Indiana Smackdown White | 132 | Nik Baugh |
| Indiana Smackdown White | 138 | Jackson Neibert |
| Indiana Smackdown White | 145 | Noah Clouser |
| Indiana Smackdown White | 145 | Andrew Goodwin |
| Indiana Smackdown White | 160 | Carson Volz |
| Indiana Smackdown White | 170 | Ian Thompson |
| Indiana Smackdown White | 182 | Aeden Crawley |
| Indiana Smackdown White | 195 | Jacob Saylor |
| Indiana Smackdown White | 220 | Jay-Den Bryant |
| Indiana Smackdown White | 285 | Royce Deckard |
| Indy Legends | 106 | Luke Rioux |
| Indy Legends | 113 | Keith Parker |
| Indy Legends | 120 | Dominic Mcfeeley |
| Indy Legends | 126 | Gavyn Whitehead |
| Indy Legends | 132 | Matthew Burkett |
| Indy Legends | 138 | Austin Beasley |
| Indy Legends | 145 | Anfernee Oliver |
| Indy Legends | 152 | Gage Brumett |
| Indy Legends | 160 | Mason Crump |
| Indy Legends | 170 | Kailan Keith |
| Indy Legends | 182 | Cody Bean |
| Indy Legends | 195 | Van Skinner |
| Indy Legends | 220 | Bryce Crump |
| Indy Legends | 285 | Jeremiah Finch |
| Iowa Black | 106 | Gavin Jensen |
| Iowa Black | 113 | Aime Mukiza |
| Iowa Black | 120 | Marcel Lopez |
| Iowa Black | 126 | Blaine Frazier |
| Iowa Black | 132 | Kolten Crawford |
| Iowa Black | 138 | Grant Kress |
| Iowa Black | 145 | Dominic Lopez |
| Iowa Black | 152 | Hunter Worthen |
| Iowa Black | 160 | Daniel Mangayna |
| Iowa Black | 170 | Clinton Walrath |
| Iowa Black | 182 | Taner Harvey |
| Iowa Black | 195 | Matthew Wirtz |
| Iowa Black | 220 | Conner Murty |
| Iowa Black | 285 | Easten Fleshman |
| Iowa Gables | 106 | Aden Rieb |
| Iowa Gables | 113 | Carter Kolthoff |
| Iowa Gables | 120 | Blaine McGraw |
| Iowa Gables | 126 | Keegan Elsworth |
| Iowa Gables | 126 | Carlos Valenzuela |
| Iowa Gables | 132 | Jonathon Downs |
| Iowa Gables | 132 | Colton Hoover |
| Iowa Gables | 138 | Clayton Leslie |
| Iowa Gables | 145 | Jireh Gallengos |
| Iowa Gables | 145 | Carson Klosterman |
| Iowa Gables | 160 | Cooper Harmon |
| Iowa Gables | 170 | Austin Pfantz |
| Iowa Gables | 182 | Kaden Fisher |
| Iowa Gables | 182 | Colin Flanagan |
| Iowa Gables | 195 | Trevor Kruse |
| Iowa Gables | 220 | Jordan Anderson |
| Iowa Gold | 106 | Easton Schlabaugh |
| Iowa Gold | 113 | Donavon Hanson |
| Iowa Gold | 120 | Kaden Karn |
| Iowa Gold | 120 | Ty Solverson |
| Iowa Gold | 126 | Brody Neighbor |
| Iowa Gold | 132 | Samuel Hackett |
| Iowa Gold | 138 | Jackson Jaspers |
| Iowa Gold | 145 | Christian Eslick |
| Iowa Gold | 152 | Gunnar Keeney |
| Iowa Gold | 170 | Carson Hartz |
| Iowa Gold | 182 | Austin Roos |
| Iowa Gold | 195 | Cael Garvey |
| Iowa Gold | 220 | Josh Wallington |
| Iowa Gold | 285 | Togeh Deseh |
| Iron Horse Wrestling | 106 | Nathaniel Espinosa |
| Iron Horse Wrestling | 113 | Carlos Garcia |
| Iron Horse Wrestling | 120 | Kyle Leaich |
| Iron Horse Wrestling | 120 | Zachary Shapiro |
| Iron Horse Wrestling | 126 | Yordi Cleto |
| Iron Horse Wrestling | 132 | Conner Barrett |
| Iron Horse Wrestling | 132 | Tamsen Hayden |
| Iron Horse Wrestling | 132 | Sie Thompson |
| Iron Horse Wrestling | 138 | Brandon Lehrman |
| Iron Horse Wrestling | 145 | Giovanni Deangeles |
| Iron Horse Wrestling | 145 | Tristan Zeaman |
| Iron Horse Wrestling | 152 | Bill Charles |
| Iron Horse Wrestling | 152 | Justin Heiman |
| Iron Horse Wrestling | 160 | August Batson |
| Iron Horse Wrestling | 160 | Matthew Cassio |
| Iron Horse Wrestling | 160 | Peter Foulke |
| Iron Horse Wrestling | 170 | Luke Karakolis |
| Iron Horse Wrestling | 195 | Jackson Boileau |
| Iron Horse Wrestling | 195 | Gage Monzo |
| Iron Horse Wrestling | 220 | Parker Poloskey |
| Iron Horse Wrestling | 285 | Sebastien Bazile |
| Land o` Lakes Wild Things | 106 | Cole Henderson |
| Land o` Lakes Wild Things | 113 | Anthony Edwards |
| Land o` Lakes Wild Things | 120 | Tristan Grogan |
| Land o` Lakes Wild Things | 120 | Ethan Kehm |
| Land o` Lakes Wild Things | 126 | Brandon Austin |
| Land o` Lakes Wild Things | 132 | Syncere Jones |
| Land o` Lakes Wild Things | 132 | Dylan Rivera |
| Land o` Lakes Wild Things | 138 | Morgan Ray |
| Land o` Lakes Wild Things | 145 | Devyn Cleary |
| Land o` Lakes Wild Things | 145 | Gabriel Ferreira |
| Land o` Lakes Wild Things | 152 | Collin Bogle |
| Land o` Lakes Wild Things | 160 | Aiden Sanchez |
| Land o` Lakes Wild Things | 170 | Josiah Jenkins |
| Land o` Lakes Wild Things | 182 | Chance Gorman |
| Land o` Lakes Wild Things | 182 | Elijah Newman |
| Land o` Lakes Wild Things | 220 | Beau Higginbotham |
| Land o` Lakes Wild Things | 285 | Corbin Caldwell |
| MAWA Warriors | 106 | Nathan Desmond |
| MAWA Warriors | 113 | Jack Consiglio |
| MAWA Warriors | 120 | Vince Bouzakis |
| MAWA Warriors | 126 | Spencer Barnhart |
| MAWA Warriors | 126 | Kollin Rath |
| MAWA Warriors | 132 | Nic Bouzakis |
| MAWA Warriors | 132 | Collin Gaj |
| MAWA Warriors | 138 | Dylan Evans |
| MAWA Warriors | 145 | Sam Mcmonagle |
| MAWA Warriors | 152 | Dagen Condomitti |
| MAWA Warriors | 160 | Matt Colajezzi |
| MAWA Warriors | 160 | John Mcgill |
| MAWA Warriors | 170 | Owen Quinn |
| MAWA Warriors | 182 | Jack Wehmeyer |
| MAWA Warriors | 195 | Caden Rogers |
| MAWA Warriors | 220 | Nicholas Feldman |
| MAWA Warriors | 285 | Sean Kinney |
| Michigan Blue AS | 106 | Caleb Weiand |
| Michigan Blue AS | 113 | Joshua Mars |
| Michigan Blue AS | 120 | Bradley Collins |
| Michigan Blue AS | 126 | Zackariah Hall |
| Michigan Blue AS | 132 | Brayton Mears |
| Michigan Blue AS | 138 | Nathan Jerore |
| Michigan Blue AS | 145 | Max Brown |
| Michigan Blue AS | 152 | Gage Ensign |
| Michigan Blue AS | 160 | Cole Munson |
| Michigan Blue AS | 170 | Avery Dickerson |
| Michigan Blue AS | 182 | Jacob Lee |
| Michigan Blue AS | 195 | Isaac Hall |
| Michigan Blue AS | 220 | Dawson Ransom |
| Michigan Blue AS | 285 | Eathan Westfall |
| Michigan Blue DEV | 106 | Jorge Marvin |
| Michigan Blue DEV | 113 | Liam Dailey |
| Michigan Blue DEV | 120 | Perry Lake |
| Michigan Blue DEV | 126 | Bonham Faworski |
| Michigan Blue DEV | 132 | Shaw Skinner |
| Michigan Blue DEV | 138 | Noah Nichols |
| Michigan Blue DEV | 145 | Noah Hall |
| Michigan Blue DEV | 152 | Nicholas Martinez |
| Michigan Blue DEV | 160 | Jason Bowers |
| Michigan Blue DEV | 170 | Troy Demas |
| Michigan Blue DEV | 182 | Nathan Andrina |
| Michigan Blue DEV | 195 | Xavier Stermer |
| Michigan Blue DEV | 195 | Bennett Vandenberg |
| Michigan Blue DEV | 285 | Christopher Ott |
| Michigan Freeze | 106 | Isaiah Mullins |
| Michigan Freeze | 113 | Kade Kluce |
| Michigan Freeze | 120 | Fabian Facundo |
| Michigan Freeze | 132 | Aidan Bernard |
| Michigan Freeze | 132 | Lucas Nagle |
| Michigan Freeze | 138 | Dylan Mclean |
| Michigan Freeze | 138 | Darren Mcleod |
| Michigan Freeze | 145 | Philip Lamka |
| Michigan Freeze | 152 | Jack Conley |
| Michigan Freeze | 160 | Connor Owens |
| Michigan Freeze | 170 | Randolph Pyrzewski |
| Michigan Freeze | 182 | Hunter Huguelet |
| Michigan Freeze | 182 | Noah Rowlett |
| Michigan Freeze | 220 | Garrett Gaston |
| Michigan Freeze | 285 | Nicholas West |
| Michigan Gold Pitbulls | 106 | Melvin Brewer |
| Michigan Gold Pitbulls | 106 | Victor Canales |
| Michigan Gold Pitbulls | 113 | Hunter Coxon |
| Michigan Gold Pitbulls | 113 | Gabriel Mullins |
| Michigan Gold Pitbulls | 120 | Isaiah Mccue |
| Michigan Gold Pitbulls | 126 | Buddy Leonard |
| Michigan Gold Pitbulls | 132 | Connor Everett |
| Michigan Gold Pitbulls | 138 | Isaiah Biers |
| Michigan Gold Pitbulls | 145 | Matthew Martinez |
| Michigan Gold Pitbulls | 152 | Ty Emmendorfer |
| Michigan Gold Pitbulls | 160 | Logan Palacios |
| Michigan Gold Pitbulls | 170 | Nicholas Martinez |
| Michigan Gold Pitbulls | 195 | John Guadarrama |
| Michigan Gold Pitbulls | 220 | Justin Rodriguez |
| Michigan Gold Pitbulls | 285 | Matheo Perez |
| Montana | 106 | Dalton Hinebauch |
| Montana | 113 | Payne Reilly |
| Montana | 120 | Tanner Bair |
| Montana | 120 | Cohwen Houchin |
| Montana | 126 | Will Stepan |
| Montana | 132 | Derek Averyt |
| Montana | 132 | Tucker Bohmbach |
| Montana | 132 | Dane Hoover |
| Montana | 145 | Michael Reiff |
| Montana | 152 | Morgan Mcclernan |
| Montana | 160 | Joshua Salz |
| Montana | 170 | Braeden Jones |
| Montana | 182 | Cohen Grunhuvd |
| Montana | 285 | Cade Schleeman |
| Montana Maroon | 106 | Canyon Mullaney |
| Montana Maroon | 113 | Damen Mccord |
| Montana Maroon | 120 | Austin Munier |
| Montana Maroon | 126 | Hunter Ketchem |
| Montana Maroon | 126 | Gage McGillvary |
| Montana Maroon | 126 | Kyler Raiha |
| Montana Maroon | 132 | Maverick Mcewen |
| Montana Maroon | 132 | Trae Thilmony |
| Montana Maroon | 138 | Danyk Jacobsen |
| Montana Maroon | 145 | Irish Furthmyre |
| Montana Maroon | 152 | Wylee Lindeen |
| Montana Maroon | 160 | Cade Gubler |
| Montana Maroon | 170 | Brendan Lockart |
| Montana Maroon | 182 | Liam Swanson |
| Montana Maroon | 285 | Carson Fehlhafer |
| Montana Sidney | 285 | Kade Schleeman |
| Montana White | 106 | Nathan Blodnick |
| Montana White | 106 | Reid Whitlock |
| Montana White | 113 | Aaron Morris |
| Montana White | 113 | Trey Whitlock |
| Montana White | 120 | Gavin Nedens |
| Montana White | 126 | Wyatt Hansen |
| Montana White | 126 | Tugg Taylor |
| Montana White | 132 | Trae Desaveur |
| Montana White | 132 | Kayson Olson |
| Montana White | 132 | Miguel Ramos |
| Montana White | 138 | Bryson Bartelson |
| Montana White | 138 | Gus Bohmbach |
| Montana White | 145 | John Armstrong |
| Montana White | 145 | Tommy Sawyer |
| Montana White | 152 | Canyon Casterline |
| Montana White | 152 | Kaleb Minton |
| Montana White | 170 | Cutter Jones |
| Naples WC DEV | 106 | Xavier Barnhart |
| Naples WC DEV | 106 | Cooper Garcia |
| Naples WC DEV | 113 | Dawson Finucan |
| Naples WC DEV | 120 | Paul Wilcox |
| Naples WC DEV | 120 | Arturo Zuniga |
| Naples WC DEV | 126 | Declan Finucan |
| Naples WC DEV | 132 | Ethan Reites |
| Naples WC DEV | 138 | Christian Socarras |
| Naples WC DEV | 145 | Ayden Kirby |
| Naples WC DEV | 152 | Trey Hill |
| Naples WC DEV | 160 | Christopher Fernstrom |
| Naples WC DEV | 170 | Raul Quintero |
| Naples WC DEV | 182 | Tyler Mccabe |
| Naples WC DEV | 195 | Adrian Cauceglia |
| Naples WC DEV | 220 | Luke Walker |
| Naples WC DEV | 285 | Caleb Rodriguez |
| Nauman Black | 106 | Levi Snyder |
| Nauman Black | 113 | Weston Bare |
| Nauman Black | 120 | Clayton Koser |
| Nauman Black | 126 | Waylon Kitzmiller |
| Nauman Black | 126 | Ethan Whittaker |
| Nauman Black | 132 | Ivan Vega |
| Nauman Black | 138 | Logan Kreamer |
| Nauman Black | 145 | Jake Gilfoil |
| Nauman Black | 152 | Nicholas Hwang |
| Nauman Black | 160 | Anthony Glessner |
| Nauman Black | 170 | Noah Foltz |
| Nauman Black | 170 | Braden Newby |
| Nauman Black | 182 | Jagger Gray |
| Nauman Black | 195 | John Colburne |
| Nauman Black | 220 | Joshua Sarasnick |
| Nauman Black | 285 | Harrison Schoen |
| Nauman Blue | 106 | Dominic Flatt |
| Nauman Blue | 113 | Gavin Bradley |
| Nauman Blue | 120 | Jackson Young |
| Nauman Blue | 126 | Owen Woolcott |
| Nauman Blue | 132 | Conner Heckman |
| Nauman Blue | 138 | Amonn Ohl |
| Nauman Blue | 145 | Andrew Christie |
| Nauman Blue | 152 | Ryan Garvick |
| Nauman Blue | 160 | Vaughn Spencer |
| Nauman Blue | 170 | Jamal Lewis |
| Nauman Blue | 182 | Brian Finnerty |
| Nauman Blue | 195 | Ryan McMillan |
| Nauman Blue | 285 | William Mcchesney |
| Nauman Purple | 106 | Dylan Horner |
| Nauman Purple | 106 | Robert Rossi |
| Nauman Purple | 113 | Rocco Fratelli |
| Nauman Purple | 120 | Camden Baum |
| Nauman Purple | 120 | Kyle Haverstick |
| Nauman Purple | 126 | Declan Basinger |
| Nauman Purple | 126 | Nieco Fratelli |
| Nauman Purple | 132 | Wyatt Dillon |
| Nauman Purple | 138 | Timothy Johnson |
| Nauman Purple | 145 | Cole Bartram |
| Nauman Purple | 152 | Shamar Wade-Proctor |
| Nauman Purple | 160 | Dayne Miller |
| Nauman Purple | 160 | Blaine Plastino |
| Nauman Purple | 195 | Tanner Waxman |
| Nauman Purple | 220 | Christian Mcchesney |
| Nauman Purple | 285 | Tyirek Jackson |
| Nebraska Corn Stalkers | 106 | Ben Loftis |
| Nebraska Corn Stalkers | 120 | Zachary Bongers |
| Nebraska Corn Stalkers | 126 | Jace Goebel |
| Nebraska Corn Stalkers | 132 | Trevin Arlt |
| Nebraska Corn Stalkers | 132 | Alonzo Bass |
| Nebraska Corn Stalkers | 145 | Jacob Moravec |
| Nebraska Corn Stalkers | 152 | Carter Braun |
| Nebraska Corn Stalkers | 160 | Kaden Sears |
| Nebraska Corn Stalkers | 170 | Gavin Ruwe |
| Nebraska Corn Stalkers | 182 | Landon Ternus |
| Nebraska Corn Stalkers | 195 | Hunter Oborny |
| Nebraska Corn Stalkers | 220 | Jack Allen |
| Nebraska Corn Stalkers | 285 | George Fraher |
| Nebraska Detasselers | 106 | Chance Houser |
| Nebraska Detasselers | 113 | Andrew Garfield |
| Nebraska Detasselers | 120 | Pedro Carrizales |
| Nebraska Detasselers | 126 | Braiden Kort |
| Nebraska Detasselers | 132 | Alexander Schademann |
| Nebraska Detasselers | 138 | Trevor Reinke |
| Nebraska Detasselers | 145 | Landon Weidner |
| Nebraska Detasselers | 152 | Charles Powers |
| Nebraska Detasselers | 160 | Joshua Licking |
| Nebraska Detasselers | 160 | Cameron Zink |
| Nebraska Detasselers | 170 | Jacob Awiszus |
| Nebraska Detasselers | 182 | Rylee Iburg |
| Nebraska Detasselers | 195 | Brekyn Papineau |
| Nebraska Detasselers | 220 | Mikah Ruiz |
| Nebraska Detasselers | 285 | Kazz Hyson |
| Nebraska Kernals | 106 | Brenyn Delano |
| Nebraska Kernals | 113 | Cael Nielsen |
| Nebraska Kernals | 120 | Cauy Kohl |
| Nebraska Kernals | 126 | Ethan Jackson |
| Nebraska Kernals | 132 | Brock Bolling |
| Nebraska Kernals | 138 | Hunter Vandenberg |
| Nebraska Kernals | 145 | Logan Burt |
| Nebraska Kernals | 152 | Connor Wells |
| Nebraska Kernals | 160 | Eliott Steinhoff |
| Nebraska Kernals | 170 | Torrance Keehn |
| Nebraska Kernals | 182 | Thomas Vance |
| Nebraska Kernals | 195 | Benny Alfaro |
| Nebraska Kernals | 220 | Logan Booth |
| Nebraska Kernals | 285 | Brayden Heffner |
| Nebraska Reapers | 106 | Chauncey Watson |
| Nebraska Reapers | 113 | Cree Soe |
| Nebraska Reapers | 120 | Aidan Trowbridge |
| Nebraska Reapers | 126 | Evan Fuchs |
| Nebraska Reapers | 126 | Adain Robles |
| Nebraska Reapers | 132 | Isaiah Adams |
| Nebraska Reapers | 138 | Westin Sherlock |
| Nebraska Reapers | 145 | Jayden Coulter |
| Nebraska Reapers | 152 | Blake Bolling |
| Nebraska Reapers | 160 | Yordi Dominguez |
| Nebraska Reapers | 170 | Christopher Scdoris |
| Nebraska Reapers | 182 | James Keller |
| Nebraska Reapers | 182 | Max Mcclatchey |
| Nebraska Reapers | 182 | Anthony Scala |
| Nebraska Reapers | 220 | Christian Nash |
| Nebraska Reapers | 285 | Titus Richardson |
| Nxt Level Wrestling | 106 | Cayden Rios |
| Nxt Level Wrestling | 113 | Jayden Bustillos |
| Nxt Level Wrestling | 120 | Bryan Paz |
| Nxt Level Wrestling | 120 | William Pirk |
| Nxt Level Wrestling | 126 | Trebor Moreno |
| Nxt Level Wrestling | 132 | Dylan Prieto |
| Nxt Level Wrestling | 138 | Gavin Ramos |
| Nxt Level Wrestling | 145 | Joshua Ramirez |
| Nxt Level Wrestling | 152 | Andrew Flores |
| Nxt Level Wrestling | 160 | Cesar Ramirez |
| Nxt Level Wrestling | 170 | Frederick Pirk |
| Nxt Level Wrestling | 182 | Samuel Montes |
| Ohio Titan | 106 | Thane Kleman |
| Ohio Titan | 113 | Nathan Dulcie |
| Ohio Titan | 120 | Ramkrishna Gandhi |
| Ohio Titan | 120 | Anthony Shevlin |
| Ohio Titan | 126 | Thomas Cassetty |
| Ohio Titan | 132 | Jack Sparent |
| Ohio Titan | 138 | Micheal Harris |
| Ohio Titan | 145 | Tyler Wittrich |
| Ohio Titan | 152 | Tate Geiser |
| Ohio Titan | 160 | Danny Martich |
| Ohio Titan | 170 | Jason Reed |
| Ohio Titan | 170 | Brenden Severs |
| Ohio Titan | 195 | John Black |
| Ohio Titan | 220 | Chase Cotrell |
| Ohio Titan Blue | 106 | William Rankin |
| Ohio Titan Blue | 113 | Christopher Thomas |
| Ohio Titan Blue | 120 | Nathan Miller |
| Ohio Titan Blue | 120 | Ty Stricko |
| Ohio Titan Blue | 126 | Brenden Hamilton |
| Ohio Titan Blue | 126 | Samuel Knouse |
| Ohio Titan Blue | 138 | Braeden Beck |
| Ohio Titan Blue | 138 | Nico Poullas |
| Ohio Titan Blue | 145 | Ian Hall |
| Ohio Titan Blue | 152 | Corvin Smith |
| Ohio Titan Blue | 160 | Noah Frank |
| Ohio Titan Blue | 170 | William Edmondson |
| Ohio Titan Blue | 182 | Raymond Zagorianos |
| Ohio Titan Blue | 195 | Kyle Zentiska |
| Ohio Titan Blue | 220 | Caleb Jenkins |
| Ohio Titan Blue | 220 | Connor Willis |
| Ohio Titan Red | 106 | Jayshawn Eggleton |
| Ohio Titan Red | 106 | Joseph Romano |
| Ohio Titan Red | 113 | Austin Shutsa |
| Ohio Titan Red | 120 | Chase Bell |
| Ohio Titan Red | 126 | Graham Husak |
| Ohio Titan Red | 126 | Rubyn Semedo |
| Ohio Titan Red | 132 | Mason Amadio |
| Ohio Titan Red | 138 | Shane Cheatham |
| Ohio Titan Red | 145 | Daniel Eggleton |
| Ohio Titan Red | 152 | Blake Kaminski |
| Ohio Titan Red | 160 | Kazimir Rajko |
| Ohio Titan Red | 170 | Brixton Bright |
| Ohio Titan Red | 182 | Anthony Gengarelli |
| Ohio Titan Red | 195 | Trent Thomas |
| Ohio Titan Red | 220 | Aiden Ritacco |
| Ohio Titan Red | 285 | Lucas Sadler |
| SD Bandits | 106 | Lincoln Schoenhard |
| SD Bandits | 113 | Turner Gordon |
| SD Bandits | 120 | Robert Gordon |
| SD Bandits | 126 | Isaac Henry |
| SD Bandits | 132 | Kellen Griffith |
| SD Bandits | 138 | Shilo Mowry |
| SD Bandits | 145 | Tance Wagner |
| SD Bandits | 152 | Elliot Bratland |
| SD Bandits | 160 | Jax Kettwig |
| SD Bandits | 170 | Gunnar Stephens |
| SD Bandits | 182 | Gunner Johnson |
| SD Bandits | 195 | Lane Kruger |
| SD Bandits | 220 | Isaac Suter |
| SD Bandits | 285 | Demery Hood |
| SD Outlaws | 106 | Tukker Boe |
| SD Outlaws | 113 | Braden Le |
| SD Outlaws | 120 | Bentley Williams |
| SD Outlaws | 126 | Caleb Richter |
| SD Outlaws | 132 | Gage Ravellette |
| SD Outlaws | 138 | Carson Hansmann |
| SD Outlaws | 145 | Thomas Powell |
| SD Outlaws | 152 | Jack Even |
| SD Outlaws | 160 | Lucas Chamberlin |
| SD Outlaws | 170 | Kade Grocott |
| SD Outlaws | 182 | Draven Bau |
| SD Outlaws | 195 | Nate Kersting |
| SD Outlaws | 220 | Grady Fey |
| SD Outlaws | 285 | Cameron Styles |
| SD Rattlers | 106 | Sloan Johannsen |
| SD Rattlers | 113 | Quincy Hulverson |
| SD Rattlers | 113 | Ian Metz |
| SD Rattlers | 126 | Wyatt Stuntebeck |
| SD Rattlers | 132 | Ryker Peterson |
| SD Rattlers | 138 | Braden Weiss |
| SD Rattlers | 145 | Blair Blasius |
| SD Rattlers | 152 | McCoy Peterson |
| SD Rattlers | 160 | Mason Fey |
| SD Rattlers | 170 | Anthony Sykora |
| SD Rattlers | 182 | Corbin Schwartz |
| SD Rattlers | 195 | Cody Donnelly |
| SD Rattlers | 220 | Cole Pranger |
| SD Rattlers | 285 | Geoffrey Dunkelberger |
| Spec Ops | 106 | Roman Lermer |
| Spec Ops | 113 | Anderson Heap |
| Spec Ops | 120 | Cooper Haase |
| Spec Ops | 126 | Christopher Minto |
| Spec Ops | 126 | Hunter Seavey |
| Spec Ops | 132 | Dylan Layton |
| Spec Ops | 138 | Jaden Harrah |
| Spec Ops | 138 | John McNichols |
| Spec Ops | 145 | Carson Miller |
| Spec Ops | 152 | Brandon Bauer |
| Spec Ops | 160 | Koen Hoffman |
| Spec Ops | 160 | Gunner Holland |
| Spec Ops | 182 | Lewis Bevis |
| Spec Ops | 182 | Mario Maltez |
| Spec Ops | 195 | Gregory Dennard |
| Spec Ops | 220 | Morvens Jean |
| Spec Ops | 285 | Ethan Vergara |
| STL Black | 106 | Dylan Roth |
| STL Black | 113 | Lane Kimbley |
| STL Black | 113 | Alex Turley |
| STL Black | 120 | Ricardo Ramirez |
| STL Black | 120 | Peyton Shepard |
| STL Black | 126 | David Cross |
| STL Black | 132 | Joel Mylin |
| STL Black | 138 | Jacob Mann |
| STL Black | 138 | Andrew Doehring |
| STL Black | 145 | Braxton Strick |
| STL Black | 152 | Hayden Trezek |
| STL Black | 160 | Brett Smith |
| STL Black | 170 | Wyatt Haynes |
| STL Black | 182 | Justin Shaver |
| STL Black | 195 | Tommy Hagan |
| STL Black | 220 | Trey Ward |
| STL Black | 285 | John Gholson |
| STL Blue | 106 | Jackson Tenny |
| STL Blue | 113 | Aidan Schoen |
| STL Blue | 120 | Brendan Kelly |
| STL Blue | 120 | Lane Tenny |
| STL Blue | 126 | Dominic Federico |
| STL Blue | 126 | Ryan Thornhill |
| STL Blue | 132 | Alex Doehring |
| STL Blue | 132 | Riley Humphrey |
| STL Blue | 138 | Drake Jenkins |
| STL Blue | 145 | Thomas Stuhlman |
| STL Blue | 152 | Maxwell Doehring |
| STL Blue | 160 | Benjamin Matheus |
| STL Blue | 170 | Ethan Wasson |
| STL Blue | 182 | Andrew Wier |
| STL Blue | 195 | Case Cooper |
| STL Blue | 220 | Gabriel Epstein |
| STL Blue | 285 | Spencer Fleming |
| STL Red | 106 | Ryan Woodruff |
| STL Red | 113 | Ryan Dakin |
| STL Red | 120 | Jackson Mcdonald |
| STL Red | 126 | Aidan Kelly |
| STL Red | 132 | Cameron Kopf |
| STL Red | 132 | Hunter Song |
| STL Red | 138 | Dylan Mosley |
| STL Red | 145 | Gavin Shoulders |
| STL Red | 152 | Blake Johnson |
| STL Red | 152 | Mathias Lobb |
| STL Red | 160 | Peyton Shaver |
| STL Red | 170 | Edward Fawcett |
| STL Red | 182 | Brandon Perks |
| STL Red | 195 | Alexander Nouhan |
| STL Red | 220 | Geoffrey Hudson |
| STL Red | 285 | Ryan Rothweiler |
| STL White | 106 | Cashton Holloway |
| STL White | 113 | Andrew Stubblefield |
| STL White | 120 | Devon Reese |
| STL White | 126 | Carson Safranski |
| STL White | 132 | Clayton Covert |
| STL White | 132 | Samuel Thomas |
| STL White | 138 | Isaac Stover |
| STL White | 145 | Thomas Wehrmeister |
| STL White | 152 | Robert Buehre |
| STL White | 160 | Oscar Downey |
| STL White | 160 | Joshua Frankenberger |
| STL White | 160 | Casper Safranski |
| STL White | 182 | Tyler Beyatte |
| STL White | 195 | Isaiah Thyveetil |
| STL White | 220 | Shea Eberhardt |
| STL White | 285 | Kimball Lowe |
| Team Kombat | 106 | Dustin Kohn |
| Team Kombat | 106 | Alexander Mendez |
| Team Kombat | 113 | Sonny Hancock |
| Team Kombat | 120 | Titus Herron |
| Team Kombat | 126 | Aiden Poe |
| Team Kombat | 132 | Shawn Mccallister |
| Team Kombat | 138 | Tyler Bullard |
| Team Kombat | 138 | Carlos Rodriguez |
| Team Kombat | 145 | Melvin Ewen |
| Team Kombat | 152 | Maverick Hauser |
| Team Kombat | 160 | Kurt Vollenweider |
| Team Kombat | 170 | Colbi Giroux |
| Team Kombat | 182 | Justen Soto |
| Team Kombat | 182 | Michael Viar |
| Team Kombat | 220 | Nelson Toro |
| Team Kombat | 285 | Kamond Manning |
| TVW Moonwalkers | 106 | Nicholas Lozano |
| TVW Moonwalkers | 113 | Troy Hennigan |
| TVW Moonwalkers | 113 | Jack Shaver |
| TVW Moonwalkers | 126 | Lincoln Bryant |
| TVW Moonwalkers | 126 | Jonah Shaver |
| TVW Moonwalkers | 132 | Scott Davidson |
| TVW Moonwalkers | 138 | Benjamin Crouse |
| TVW Moonwalkers | 138 | Payton Roberts |
| TVW Moonwalkers | 145 | Esteban Del Rio |
| TVW Moonwalkers | 152 | Elijah Jones |
| TVW Moonwalkers | 160 | Benjamin Lessmann |
| TVW Moonwalkers | 160 | Maximus Reynolds |
| TVW Moonwalkers | 170 | Ronin Amsler |
| TVW Moonwalkers | 182 | Evan Pippin |
| TVW Moonwalkers | 195 | Justin Bonney |
| TVW Moonwalkers | 220 | Devin Mays |
| TVW Moonwalkers | 285 | Ryan Sunderman |