Jordan Burroughs vs Isaiah Martinez Match Is Cancelled
Jordan Burroughs vs Isaiah Martinez Match Is Cancelled
The June 18th match between Jordan Burroughs and Isaiah Martinez has been cancelled.
Jun 14, 2021
by Jon Kozak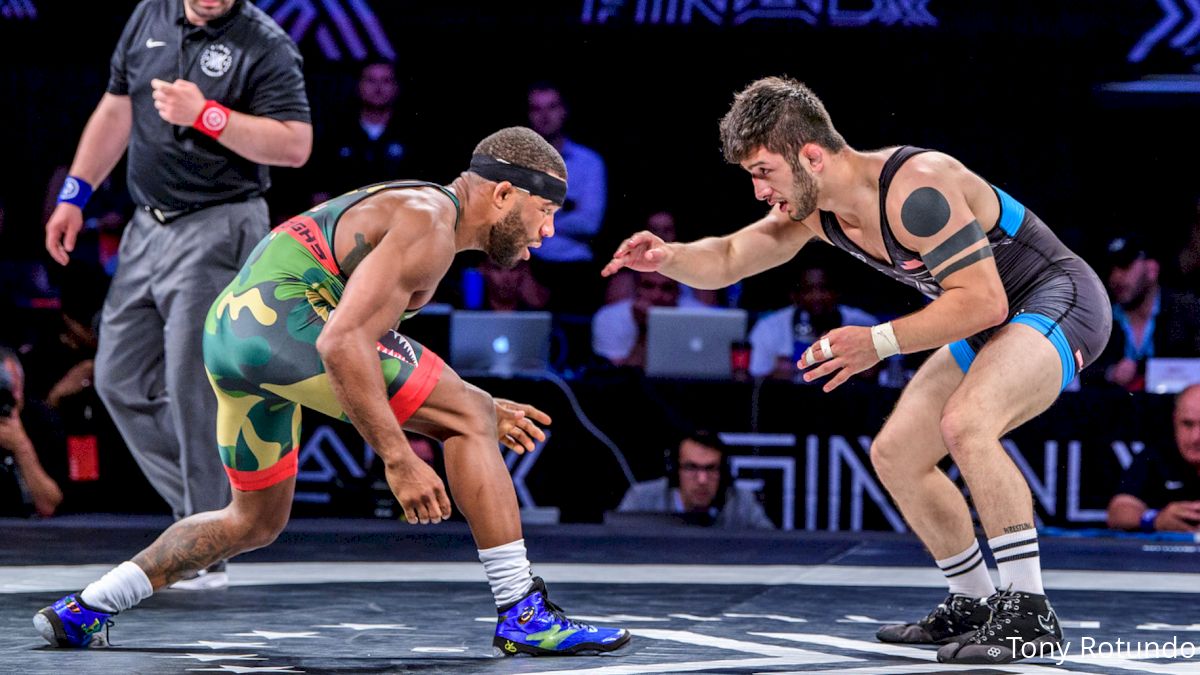 Jordan Burroughs and Isaiah Martinez were set to face off in the highly anticipated main event of FloGrappling's Who's Number One on June 18th. However, Isaiah Martinez notified both FloWrestling and Jordan Burroughs last week that he would not be able to make the agreed upon weight of 79kg. As a result, Friday's match between Burroughs and Martinez has been cancelled. We hope to see Isaiah and Jordan wrestle at a later date.
Jordan Burroughs is an Olympic gold medalist, 4-time world champion and 3-time world bronze medalist at 74kg. Burroughs recently announced his intention to move up to 79kg for the 2021 World Championships. Isaiah Martinez is a 2-time NCAA champion and 4-time NCAA finalist. Martinez will also be competing to make the 2021 world team this September for the chance to wrestle at the World Championships in October in Oslo, Norway.
This match would have been the sixth meeting between the two competitors. Burroughs and Martinez wrestled at Final X in both 2018 and 2019. Burroughs won the best of three series both years but Isaiah Martinez became just the third American to defeat Burroughs in match 2 of 2019 Final X.