2021 UWW U23 Nationals
15 Early U23 Matches You Won't Want To Miss
15 Early U23 Matches You Won't Want To Miss
The U23 Freestyle World Team Trials brackets have some serious heat. Here are 15 early matches you'll want to watch.
May 28, 2021
by David Bray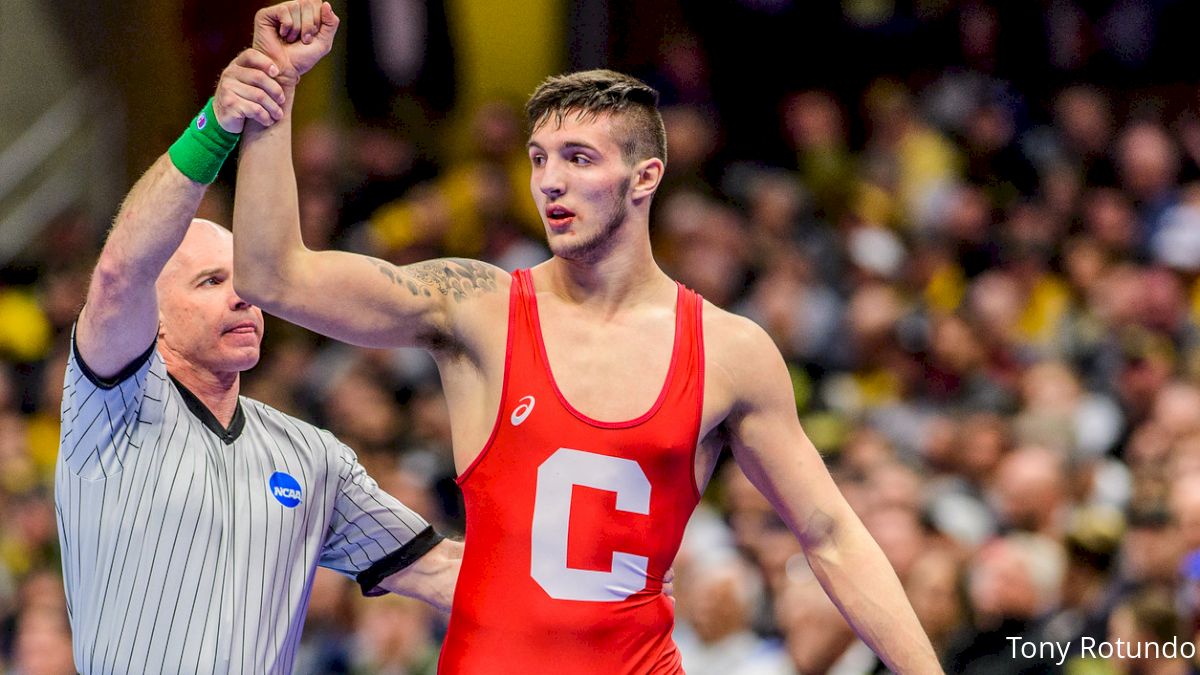 The U23 World Team Trials have brought some of the nation's best college wrestlers and prospects to Lincoln, Nebraska. The tournament kicks off with some incredible early matches. Here are 15 we think you'll want to watch.
57kg
Round of 32
Justin Cardani, Illinois vs Nico Provo, South Side Wrestling Club
Round of 16
Matt Ramos, Gopher Wrestling Club vs Justin Cardani or Nico Provo
This weight will be a lot of fun, but the best guys are spread out for the most part. One exception is a solid group of four that will all compete for one spot in the quarterfinals. NCAA qualifier Justin Cardani and Cornell commit Nico Provo meet in the round of 32 with the winner likely to see Cadet World champ Matt Ramos in the round of 16.
61kg
Round of 64
Jesse Mendez, Bulldog Premier WC vs Joshua Portillo, Nebraska Golden Eagles WC
Cullan Schriever, Hawkeye WC vs Justin Portillo, Viking WC
Round of 32
Michael DeAugustino, Wildcat Wrestling Club vs Job Greenwood, Wyoming Wrestling RTC
Jesse Mendez, Bulldog Premier WC vs Jared Van Vleet, Air Force RTC
Round of 16
Alex Thomsen, Nebraska RTC vs Michael Colaiocco, PRTC
Junior World Teamer Jesse Mendez will be tested as he moves up an age division. He starts off with Nebraska Kearney standout Josh Portillo in the round of 64 and will probably see NCAA qualifier Jared Van Vleet in the round of 32. The other Portillo brother, Grandview star Justin Portillo, will have a tough round of 64 match with Hawkeye WC's Cullan Schriever. One other early match to circle is Michael DeAugustino vs Job Greenwood in the round of 32. The round of 16 should have a good one between Alex Thomsen and Michael Colaiocco.
65kg
Round of 32
Chad Red, Nebraska RTC vs Alan Hart, Tiger Style WC
We have good separation in this bracket for the most part, but we should see Chad Red vs Alan Hart in the round of 32. That's a bloodround rematch from this year at NCAAs where Red won 8-7.
70kg
Round of 64
Mike VanBrill, Scarlet Knights WC vs Josh Finesilver, Blue Blood WC
Round of 32
Brock Mauller, Tiger Style WC vs Mike VanBrill or Josh Finesilver
We'll see a battle of NCAA qualifiers in the round of 64 between Rutgers' Mike Van Brill and Duke's Josh Finesilver. The winner of that bout gets rewarded with a round of 32 match with Missouri two-time NCAA All-American Brock Mauller.
74kg
Round of 32
Quincy Monday, NJRTC vs Troy Mantanona Oklahoma RTC
Tanner Cook, Jackrabbit WC vs Jarrett Jacques, Tiger Style WC
We could see fireworks in the round of 32. Quincy Monday will be favored over Troy Mantanona, and Jarrett Jacques will be favored over Tanner Cook, but Mantanona and Cook are two of the most entertaining wrestlers in all of the NCAA. Neither is afraid to throw the kitchen sink. That makes for must-watch matches and upset potential.
79kg
No early head to head matchups to see here early, but there's plenty of star power in the bracket. Keep an eye out for U23 Nationals champion Michael O'Malley, NCAA qualifier Gerrit Nijenhuis, Hawkeye stud freshman Patrick Kennedy, multiple time All-American Mikey Labriola, and Junior world team member Donnell Washington.
86kg
Round of 16
John Poznanski, Scarlet Knights WC vs Travis Stefanik, New Jersey RTC
While Stefanik is originally from Pennsylvania, he now wrestles at Princeton which means this one would be Jersey on Jersey crime. Poznanski is coming off an outstanding true freshman season where he was fourth at the NCAA Championships. Stefanik has qualified for the NCAA Championships twice and was ranked in the top 25 preseason before the Ivy League pulled the plug on the season.
92kg
Round of 16
Ben Darmstadt, Spartan Combat vs Thomas Penola, Boilermaker RTC
Due to the Ivy League canceling winter sports, we haven't seen much from Ben Darmstadt in the past year. He'll have a tough test early in Thomas Penola who has qualified for the NCAA Championships at heavyweight and 197 the past two seasons. The Boilermaker made the bloodround in St. Louis, and had wins this season over Gavin Hoffman, Billy Janzer, Greg Bulsak, and Marcus Coleman.
97k
This is a really small bracket compared to the rest of the field, and features no marquee early round matches. The biggest matchup before the finals would be a potential quarterfinal between Jay Aiello of Virginia and Gavin Hoffman of Ohio State.
125kg
Round of 32
Josh Heindselman, Oklahoma RTC vs Jordan Wood, Lehigh Valley WC
This will be a fun early one. Heindselman put together a solid redshirt freshman season beating Nathan Traxler, Carter Isley, and Austin Harris. The Sooner then followed that up by making the Junior World Team Trials finals a few weeks ago. On the other side of the mat, Wood is as seasoned as they come and has been an NCAA All-American and won a Cadet world silver medalist, and been in the U23 World Team Trials finals before.